Last week there was a pretty big SERPs test spotted from Google: "In-depth" articles that appear to be triggered from trusted sources of information: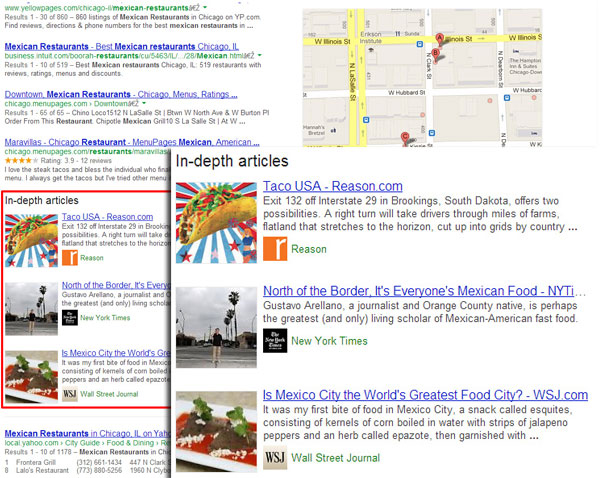 There are a few reasons why, if it takes off, it will be huge news for SEOs:
We'll have to figure out what Google considers "in-depth"
We'll have to figure out how to get that additional exposure in search for our own sites
The fact that Google appears to be using Google Plus page pictures of the verified sites to show in SERPs has made us all wondering: "What does rel="publisher" markup have to do with it?"
Let's recap what we've known about rel="publisher" so far:
Is rel="publisher" authorship verification method?
No
The fact that rel="publisher" was introduced together with rel="author" caused that confusion… In reality:
Rel="author" verifies authorship
Rel="publisher" verifies your brand identity
Here's a quick deck that visualizes the difference pretty well:
We can only assume how rel="publisher" and rel="author" are going to be connected in the future, but so far these will be just educated theories.
So what exactly does rel="publisher" do?
Glad that you asked…
If you didn't have any patience to view the few slides above, I'm happy to re-cap: rel="publisher" verifies that your Google Plus page is your "official" website page.
Thanks to rel="publisher" your Google plus page is connected to your website and that results in your Google Plus page being displayed in search results whenever anyone is searching for your brand name: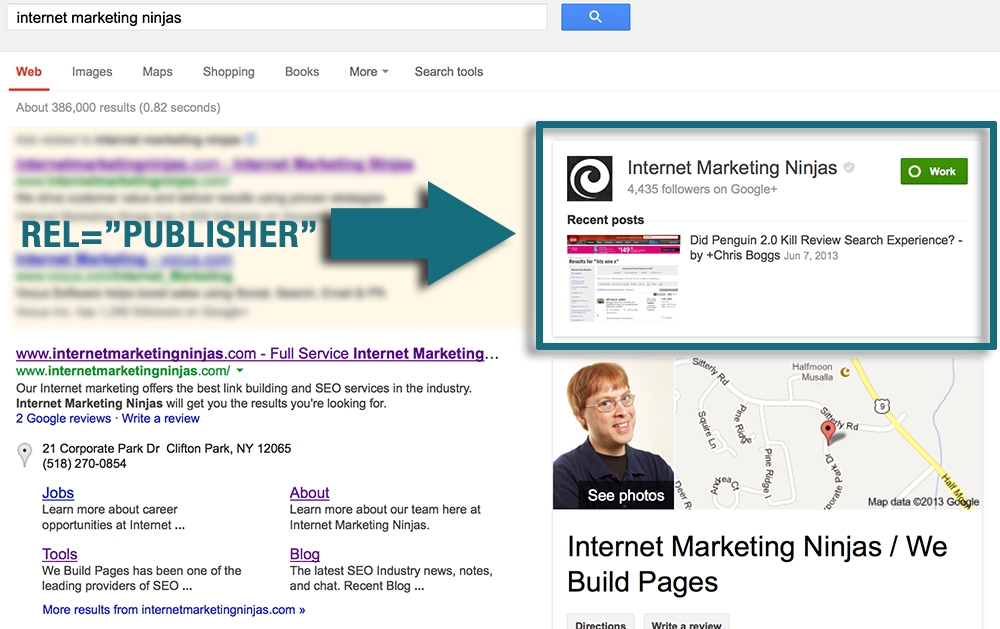 Obviously, this means your brand SERPs are better controlled and better targeted.
So how do I use the markup?
It's very easy.
Here's a good detailed explanation..
To make your life even easier: You simply need to link from your site home page to your Google Plus page using rel="publisher" (Google hasn't invented link bait but they are actively using it…)
Update your site's home page by adding a link to your Google+ page, like this:

<a href="https://plus.google.com/[yourpageID]"  rel="publisher">Find us on Google+</a>
Now, if I use rel="publisher", will my site rank higher?
No
There's no official statement as to how rel="publisher" is going to affect rankings. Possibly, even Google doesn't know yet…
Do you have any more questions? Please ask them in the comments and I'll update this article with the answer!