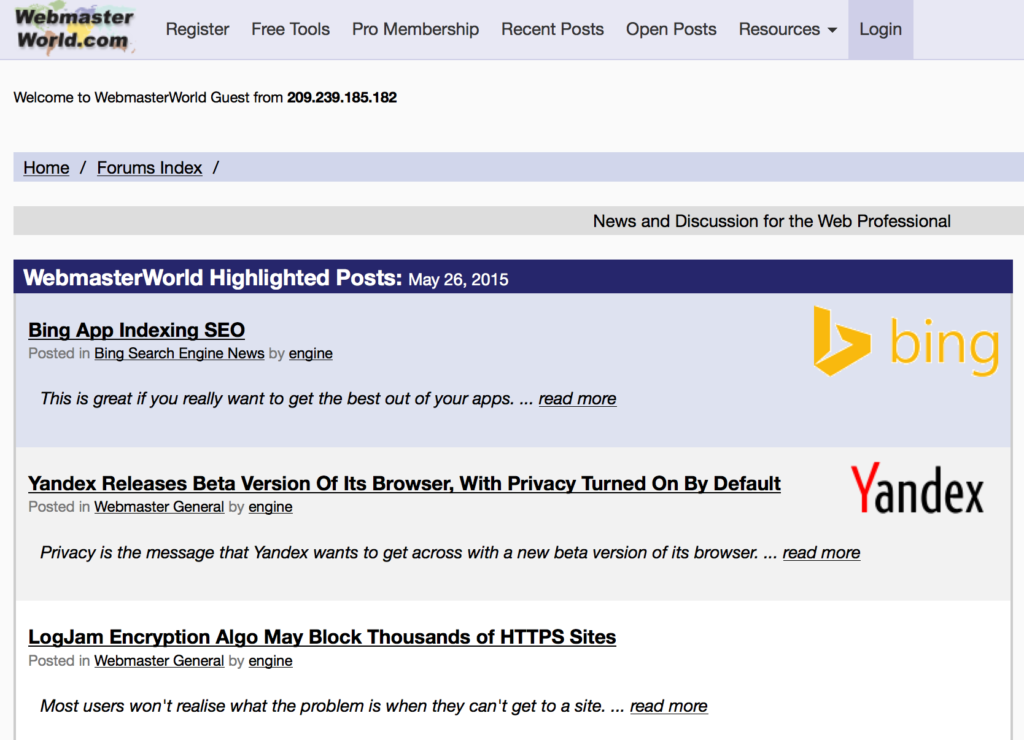 WebmasterWorld.com, the International forum for news and discussion for professional webmasters, SEOs, and web publishers, has announced a new and exciting responsive design for today's webmasters to learn and to discuss news and technical issues, whether they are at the desktop, or using a smartphone on-the-go.
Jim Boykin, WebmasterWorld's site owner said,
"We're excited to officially announce the new responsive web design for the site, which means the discussion can continue on smartphones, tablets, or back at the desktop.

It has been a long time in development as I've wanted to get this correct, both for our long term Members, and for the new Members that are used to today's commenting and discussion formats. I believe we've achieved that."
WebmasterWorld.com is one of the original, and popular discussion forums where like-minded webmasters, SEOs, online marketers, and web publishers, in-house, agency, and independent, can discuss topics and news with their peers.
"The promotion free and clutter-free style has served the Members well, and it remains a format we're keeping." Commented Boykin.
Neil Marshall, WebmasterWorld's Senior Admin, commented,
"This is a terrific new look for the site which has become a friendly home for many wanting to discuss hot topics and to learn from other Members.  The greatest asset is the membership, and we wanted to deliver a great new look to the site, yet retain some of its most valuable aspects. We think we've achieved that."
WebmasterWorld.com has over 100,000 registered members, and more than 3 million public posts on topics covering Bing, Google, Yahoo, and alternative search engines, marketing and business development, coding, design, social media, content development, link development, and research, etc.
There are also private Pro Members Supporters forums where Members can get site reviews, and discuss topics in greater detail than could be possible in the public forums, all in a relaxed atmosphere.