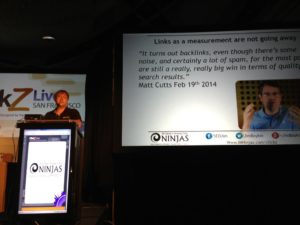 I am at ClickZ today tweeting and blogging what's going on here. Here's my favorite topic: Creating awesome content (digital assets) to generate natural links and traffic – wonderfully presented by our own Jim Boykin.
Digital assets accomplish lots of important goals:
They get people TALK about you!
They turn your site into a BRAND
=> Create great digital assets that will drive social media shares, links and brand mentions => positive search signals
Types of digital assets: PDFs, polls, eBooks, videos, podcasts, tools, widgets, indepth article, contests….
**BRANDS don't have to ask for links!
Do not create links. Create Digital Assets. #CZLSF ( @jimboykin )

— Sebastien Monnier (@smonnier) August 13, 2014
To brainstorm a great digital asset, think about what's trendy and what your audience will share. Use our free Google Suggest tool to get lost of awesome content ideas people are searching for on Google, Youtube, Bing and Amazon.
#CZLSF @jimboykin: how to brainstorm a great digital asset pic.twitter.com/ivGMOtHR5u — Ann Smarty (@seosmarty) August 13, 2014

Blogging for the sake of blogging is not going to work. Find great topics. Get industry experts an influencers to write for your blog.
#CZLSF @jimboykin : ideas to blog about pic.twitter.com/REduYAteE6

— IM Ninjas (@NinjasMarketing) August 13, 2014
Utilize Youtube! It's the 3d biggest search engine!
Create quizzes: They spread like crazy on social media! Make sure to make the most of the quiz results page to optimize for more shares.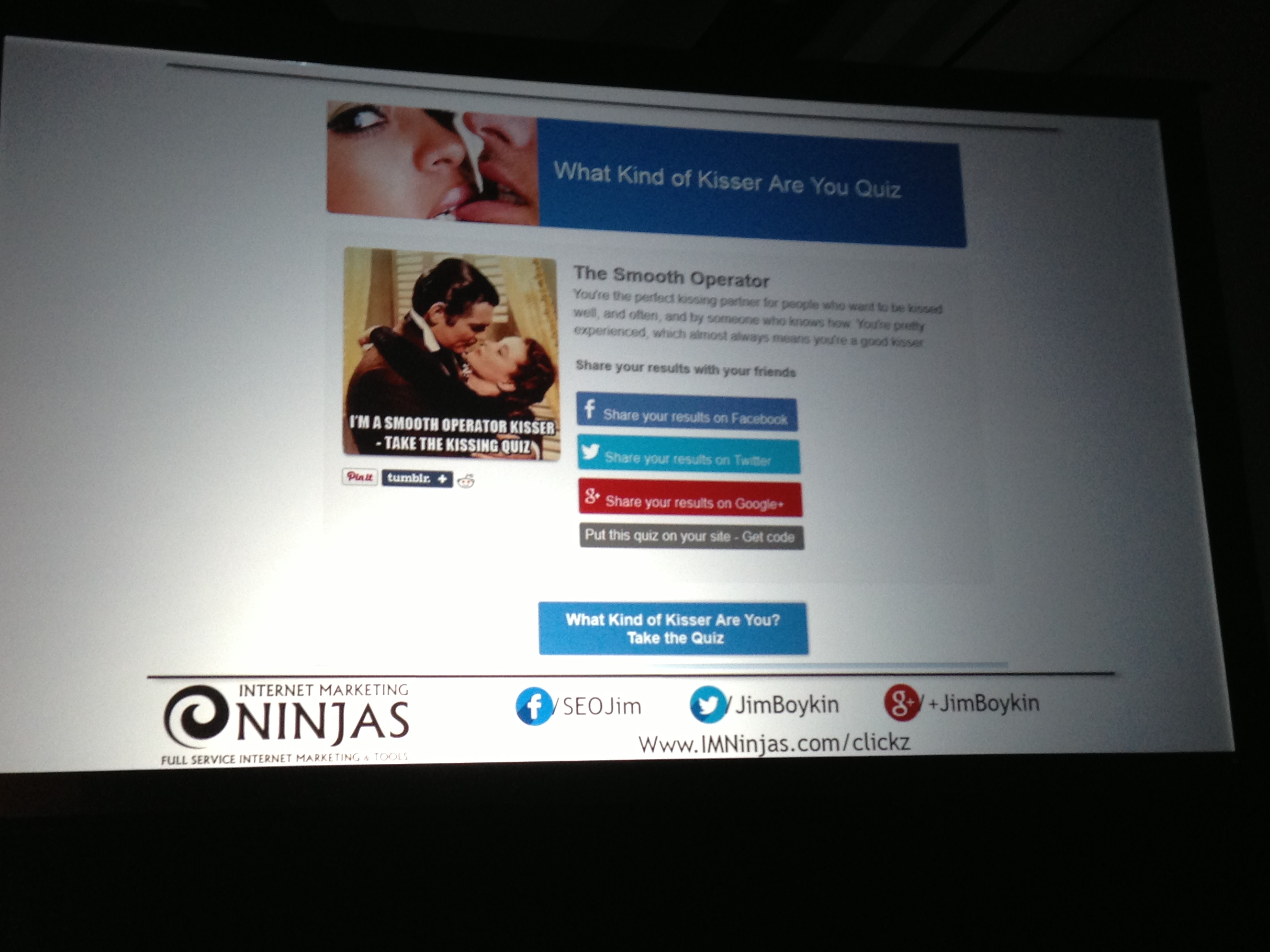 Create indepth academic articles: They acquire natural links and also get a separate placement in Google search results (competitive advantage!) Here's a free schema.org indepth article generator for you to use to markup your indepth articles correctly
Create beautiful pictures: Become part of the visual web that is growing like crazy!
Create and promote infographics! Some may say they are overused but they still work! People love sharing infographics!
#CZLSF tools to create infographics – @jimboykin pic.twitter.com/DfGX1EPD1o — Ann Smarty (@seosmarty) August 13, 2014
Interview experts and niche influencers: Free content plus your interviewee will be happy to promote it!
Cater to people's emotions:
RT @seosmarty: #CZLSF think which emotions your digital asset is going to trigger ~ @jimboykin pic.twitter.com/o7gtgJZzDQ

— Vanetcetera (@Vanetcetera) August 13, 2014
Tools to help you with LinkBait
---
Create Content that is buzz-worthy: PopURLs.com, RadURLs.com, BuzzFeed.com, Klout
Outreach: In-house, client emails, Follower Wonk, Zoom Profiler, Etc
Promote: Paid Stumbles, Facebook Ads, Promoted Tweet, Google Adwords
Syndication: Outbrain, Taboola, Zemanta, Pay for Awesome, Viral Content Buzz
---
Find the original presentation here
Learned a lot from @jimboykin today #CZLSF @clickzlive #seo #smm pic.twitter.com/b9RQukWTEj

— Bryan Wisotsky (@BryanWiso) August 13, 2014