There can never be too much searching: I can spend hours playing with various search operators and ways to re-phrase the search query. You get even more insight when you start playing with various search visualization tools!
These are the three I have found that I think offer something truly special.
---
1. Create Tag Cloud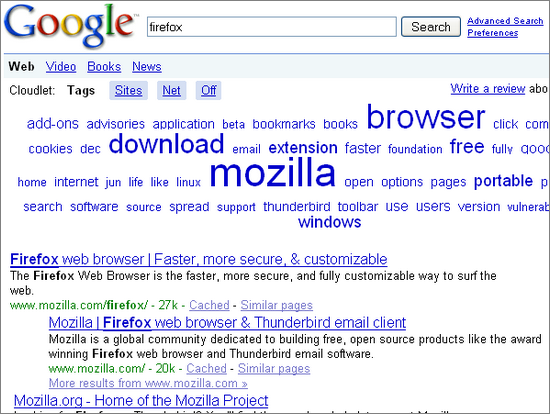 Warning: It doesn't work for https:// Google results which are default for all searches when you are signed-in, so you'll need to sign out to use it!
Search Cloudlet is a really cool addon for Mozilla Firefox that creates a cloudlet that will work on Google, Twitter and Yahoo. You can find more relevant tags or search for others to increase your results. Narrow down the results to only the best websites. Specify blogs, shopping sites, news stories or other genres. Choose between tags, sites, net or turn off the program using small tabs set near the top of the search engine. This is a thorough and multi-purpose tool everyone should have handy.
---
2. Compare With Other Search Engines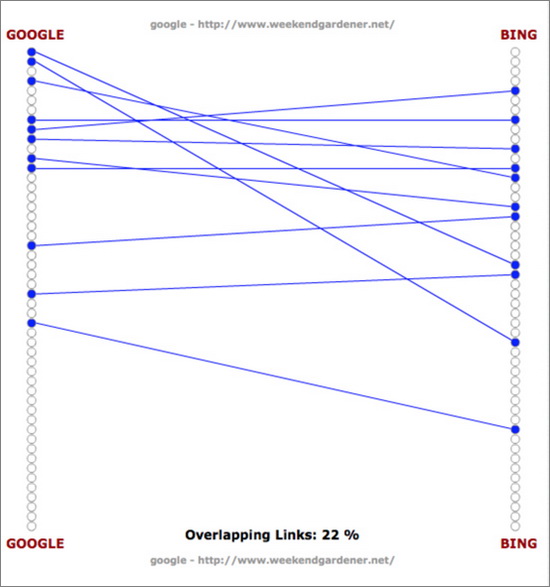 At the beginning of the year, Internet Marketing Ninjas unveiled their updated tool for comparing Google, Bing, Yahoo and Blekko I have reviewed previously. It works by letting you put in your search phrase, select the engines you want to compare results with, then let it retrieve 50 of the top results from those selected engine and lay them out side by side so you can see it all at once. It shows you the percentage of overlapping results, which is very useful for SEO purposes.
---
3. Visualize Google Suggest

Start with a single seed word and watch as it slowly unfolds into a wider map association. You can select each new thread to follow, moving into great specifics until you are finally given a couple of popular results based on elements such as your location. It is an interesting way to get a more visual look at Google's search results, as given through their suggestion.
Do you know of any fun or interesting tools for visualizing Google results? Let us know in the comments.