[Updated 2021/06/25]
Eyeballs are getting harder and harder to grab, especially on Facebook, where the auto-play feature has completely changed the landscape of the platform, both on desktop and mobile.
Right now, video is the most engaging Facebook format. Uploading 60-90 second, funny, evergreen videos with captions and short text introductions is one of the most successful tactics to slow down scrolling on the app, at least according to Buzzsumo. A good video usually stops consumers for about 23 seconds – enough to grab their attention, at least. Video is also preferred on mobile Twitter.
Ignoring the social media benefits of online video assets, YouTube is the second largest search engine (according to Youtube stats), and it's owned by Google! It's important to rank well in it organically.
And that's not to mention that according to Hubspot, most users would rather see videos than emails, images, blog posts, or other types of content.
So it's clear that most potential customers want to watch online videos. How do we create them?
While trends are telling us that companies obviously need more video marketing, professional online video generation is expensive, cumbersome, and often difficult to pull together for most brands that aren't already big-time video content generators.
It's difficult but not impossible.
Here are some online video-maker tools we've gathered from across the Web that can help get the job done!
Video-Creating Mobile Apps
These video-making apps don't even require a desktop computer: You can take videos with your phone and edit them with these apps.
1. Motionleap by Lightricks (Free with optional upgrades): A cool app allowing you to animate your pictures in a creative way. Choose parts of the picture you want to animate and freeze the rest of the picture to create an awesome cinemagraphic effect. The app also comes with cool animated overlays and fun visual effects.
For inspiration, check out #Motionleap hashtag on Instagram:
2. Boomerang (Free): Create looping video for Facebook advertisements.
3. Legend (Free): This is the ultimate typography app for putting text in motion, and it looks really nice for square social video.
4. Videoshop ($1.99): Format videos into square, social-worthy clips for Facebook.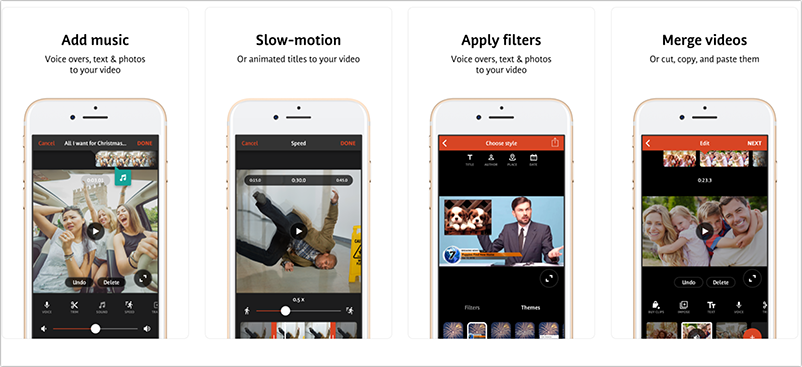 5. Hyperlapse (Free): Create time-lapse videos for Instagram.
6. VidLab (Free): Add effects and sounds to the video you take on your phone.
7. Giphy (Free): Take a video and make a looping GIF. It's easy to use to create content for tweets, Tumblr, and Facebook!
8. Clipomatic ($6.99): Turn what you say into live captions! It's important for all videos made for Facebook to have text captions.
9. iMovie (Free): If you have a Mac product or iPhone product, you likely already have this app, which has many editing capillaries and can be used both for mobile and desktop.
Video Brainstorming Tools
10. Keywordtool.io (Freemium): A nice tool to run any time you are brainstorming video topics and pick up some related keywords to optimize your Youtube page later when you publish the video. You can pick "Youtube" in the drop down for it to look into video-specific keywords. You can set a target word to see the keyword group around it or specify negative terms to filter those out.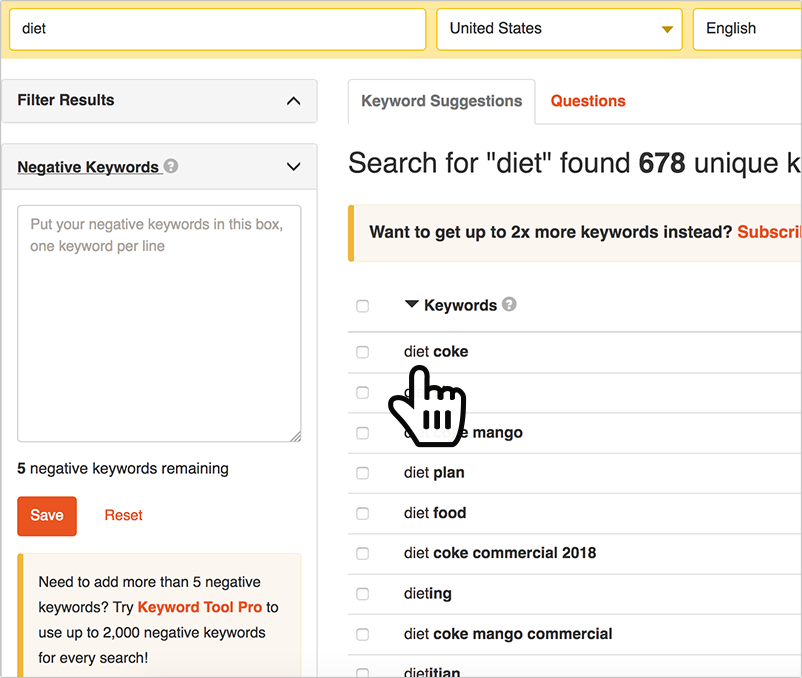 More:
Desktop Video Meme Makers
Add filters and edit memes to make perfect Facebook videos, even if you don't have a smartphone handy.
11. Kapwing ($2 to remove the watermark from a single video, or an unlimited plan for $10/month): If you're really looking to just spruce up your Facebook feed, adding simple videos with video memes, collages, video loops, and stop motion videos can do wonders. This is a go-to GIF tool for that's both cheap and fairly versatile as a desktop editor! It also allows you to edit montages or add video filters.
DIY Explainer Video and Animation Tools
What if you don't have any video assets to start with or you want cool animations for your videos? Luckily, there are several apps with video libraries of animations you can choose from.
12. VideoScribe ($29/month, $144/year, or $665 one-time payment; free seven-day trial): This is whiteboard video software with pre-made drawings and images. You can add text and voice-overs, use your own drawing hand, and add color.
13. Biteable (Free for five video projects per month with a watermark; $8.25/month for unlimited creation upload and download function, more templates, and no watermark): This is a popular template-based video service that includes animations and explainer video templates with music.
14. Rawshorts (Free for five video projects; $39/month for 25 exports per month and no watermark): Create animations with a drag-and-drop interface.
15. Lumen5 (Free for everything and unlimited videos, watermarked; $49/month for no watermark, font options, customization, and square videos; $99/month for 1080p videos, brand presets, and custom fonts and music): Try this tool that's explicitly made for turning articles into videos.
16. Wideo (Basic $19/month, 10 downloads per month, 1-minute videos from 20 templates; $39/month for 10-minute videos from 80 templates; $70/month for unlimited templates and unlimited video length): A robust animation creator with a lot of options, this is a marketing favorite.
17. Easy Sketch Pro (Starter level for $37 one-time fee; Business level for $67; Business Pro level for $97): This tool can create a more chaotic and fun doodle video with interactive functions.
18. PowToon (Free for limited storage, templates, music, max video length of 5 minutes and max five exports; $19/mo for Pro with 2 GB of storage and up to 15-minute videos and 25 exports; $59/month for no watermark and 10 GB of storage, no other restrictions): PowToon is an extremely popular animation creator with built-in templates and text.
19. Content Samurai ($97/month): This is an article-to-video smart editor that uses templates and your script plus photo and audio options.
20. WeVideo ($7.99/month for unlimited square and horizontal videos; $19.99/month business plan includes a team license, premium motion titles, collaboration tools, and social marketing options): This fast online video editor offers limited capabilities and is simple to use.
21. Slidely ($49/month basic for one video a month; $99/month for four videos per month; $199/month for 10 videos a month; $359/month for 15 videos per month): Access their library of high-quality stock videos and professional music to create square or ordinary videos.
22. Animatron:

Tools for Audio and Sound Effects
Take a look at these sites to download royalty-free sound:
23. SoundArchive Online (Free)
24. Soundcloud (Free)
25. Freesound.org (Free)
Tools for Creating Thumbnails and Pictures
Let's say you have shot an excellent scene and are ready to put it up on YouTube. You need an eye-grabbing thumbnail, and you may also need to create, crop, or design images to be used in your video. These are free tools that let you do that:
26. Snapseed (Free): Google's photo editing app is great for editing thumbnails and creates cool graphics and transitions.
27. Canva (Free): The ultimate tool for creating graphics, this free utility has been a favorite of marketers for years.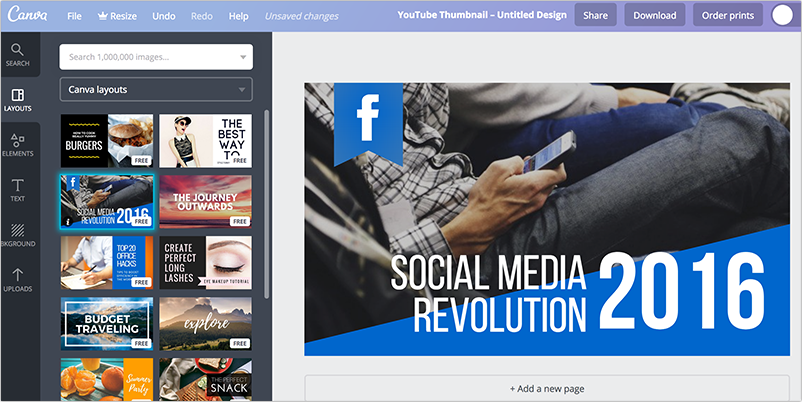 28. Pixlr (Free): It's a robust free photo online editor.
29. PicMonkey (Free): This online photo editor is known for better selfies.
30. GIMP (Free): Download this program and you're basically getting free Photoshop!
31. Sumopaint (Free): This free online editor is better for drawing your own graphics.
Pro Tip: Don't forget that you can also create large pictures and make them pan and move later with most video editing software, a tactic called the Ken Burns effect.
Screen-Capture and Video-Grabbing Tools
There are other ways to generate video besides shooting the film yourself or creating an animation:
32. HYFY (Free): Use this screen-capture app to create video of your desktop; it's great for tutorials of your software or products!
33. KeepVid (Free): Download videos directly from YouTube with this tool. (Remember to keep in mind copyright constraints, however.)
Tools for YouTube Analytics
34. Tube Buddy (Free for the browser extension; $9/month for more tools; $19/month for bulk processing tools; $39/month for advanced tools): This app comes highly recommended by Jim! It can allow you to schedule publication of videos and filter comments, and it suggests tags. It has dozens of data and promotion tools It will also allow you to create end screen cards, add emojis, create thumbnails, create captions, and more!
35. Tubular (contact for pricing): This data-collection app also has a wide network of content creators.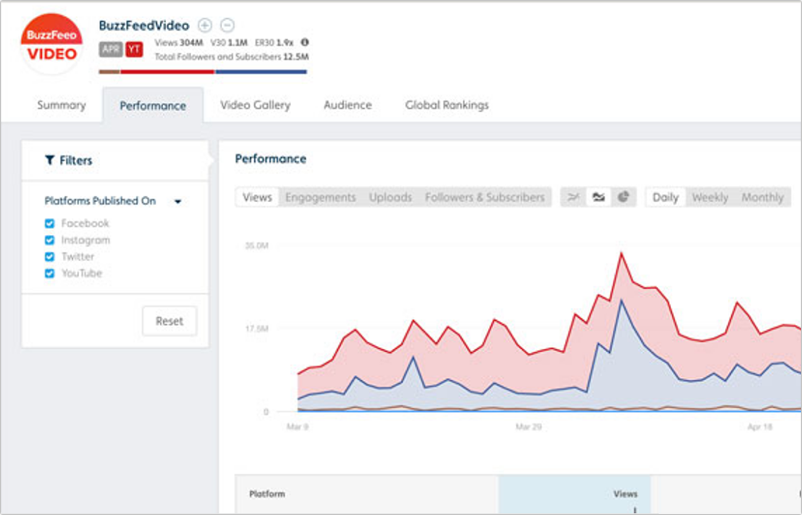 36. Youtube!
And lastly, one of the most useful apps is made by YouTube itself: the YouTube Creator Studio app! Here's a quick rundown:
And there are many more online video creation tools out there – this is just a sampling! But at least now it looks like creating videos for companies for marketing purposes isn't impossible after all.