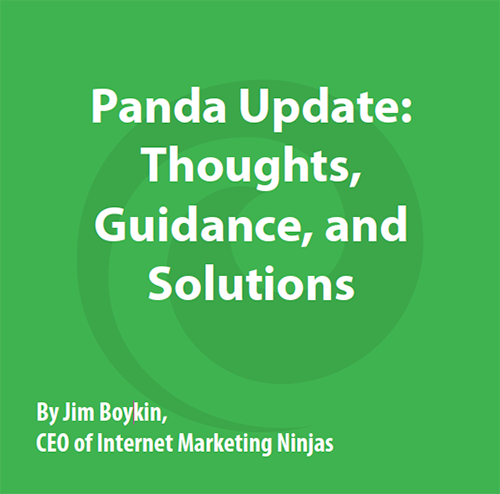 On June 2 at SMX Advanced Google Webmaster Trends Analyst Gary Illyes announced that the next Google Panda update was going to happen within 2 to four weeks (Which sounds like one of these days already)
Panda is one of the most complicated (in terms of recovery) Google algorithm updates. It may take months and months to recover and lots of work on on-site content.
Are you worried?
We'd love to hear from you! Please take this quick survey to receive a free copy of indepth Panda whitepaper written by our CEO Jim Boykin.
Create your own user feedback survey
What is Google Panda?
Google Panda Update aims at improving search experience by filtering out poorly written weak content that doesn't provide useful information to the user.
While it was meant to primarily hit content farms and low-quality made-for-ads and affiliate sites, there were quite a few ecommerce sites affected as well. Ecommerce sites may have too little content for obvious reasons: Their aim is to provide a product, not to inform. However that could be an issue with Google Panda (As we've seen a lot!)
There have been several iterations of the Panda update so far, and more tweaks are expected.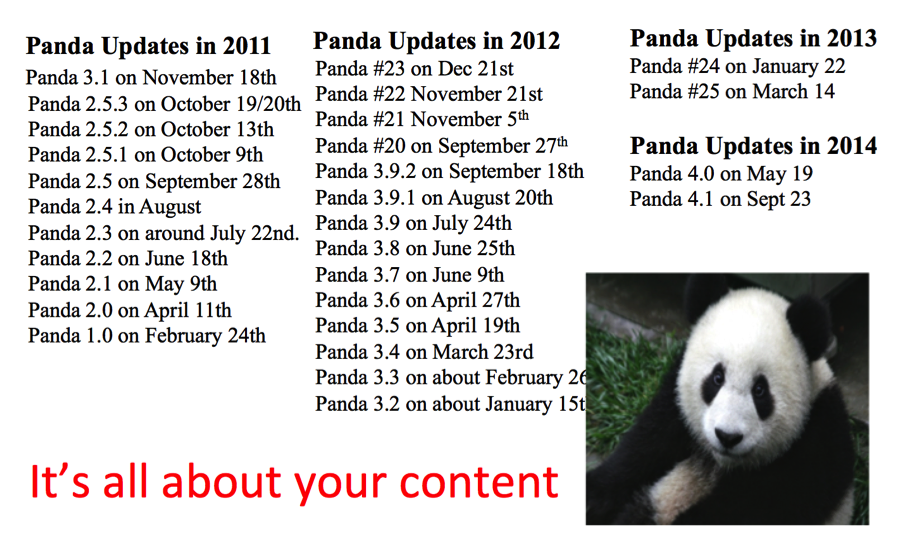 Jim's whitepaper may answer many of your Panda-related questions and we are giving it away for free. Just help us collect more Panda-related data by completing this survey!