Your brand is delicate. It can be compared to rare lily, having to be coaxed carefully and softly into full bloom. What does that mean for your brand?
You have to very deliberately curate and grow it, avoiding the many pitfalls that even big brand often fall into. One single brand image problem and you could lose a chunk of your user base.
A good strategy for cultivating a strong brand from that tender little bloom is by getting the entire team on the same page.
Why Collaborate?
Stop, collaborate and listen… Vanilla Ice knew what he was talking about… sort of. The best brands collaborate as one entity, working as a team to make sure they have the best final product possible. Those brands aren't insisting that marketing remains in Marketing or sales remain in Sales. The whole team is responsible for each part because in the end it all fits together.
Think of your brand as a chain. Do you want a weak link breaking off the rest just because that link wasn't aware of what is being done day to day to market it? Alright, so the analogy falls apart in the middle, but you see my point. Everyone should be collaborating and participating in the marketing of your brand.
What you will get as a final product is an innovative brand that is plugged into the community in the now, ready to move into the future.
So, where do you start?
Engage Your Team in Your Social Marketing
Social media is where your team can really thrive and get the most direct results. Authenticity is important in driving brand popularity. Consumers want to know they can trust you and so they need to relate to you. Being a faceless entity just doesn't cut it anymore. The modern day customer expects more.
Put together a digital packet that tells your team members about the tone and voice of your company. Discuss with them what is and isn't appropriate to post. Then ask for their ideas. You will get a ton of fresh perspectives with unique ideas for how to market the company on social media.
Another reason this is a great idea is that it will look from the consumer side like these team members are being spontaneous, while you know that while the ideas came from them, it was tailored to fit into your social campaigns.
Featured tools and resources:
Make sure you have clear guidelines in place. You don't want your team members to go too relaxed in their public style when talking on your behalf, plus you don't want them to feel to limited either. There's a fine balance there and this guide from Sprout Social will help you maintain one. It also contains some actual examples of social media posting guidelines from several brands to help you out: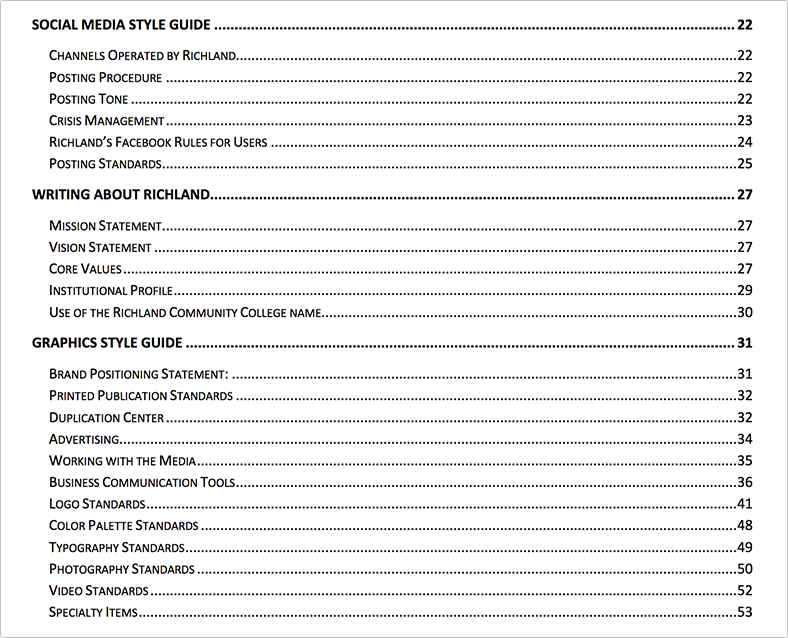 Slack: Set up individual channels for different teams and purposes and that my team members can interact with one another. There's a huge potential for automating here: For example, you can import your brand mentions into Slack to engage your team in talking to your brand promoters and let them support the positive sentiment or revert the negative one:

Brand Identity and Design Decisions
A big mistake many startup founders make is to hire people from outside to design their brand identity for them. Your brand is your unique, most important asset and your team is one of those integral parts of it that makes it so unique.
Your sales team, customer support team, and of course you as a founder – you all are going to be in the front line working with your customers and getting them to like and recognize your brand going forward.
Engage your team in forming your brand identity and you'll turn them into believers right away.
Together you can come up with a new design and identity: The more people are involved, the better! All from different backgrounds, so bringing together multiple ideas and experiences in working with your future customer.
Featured tools and resources:
Canva has a powerful collaboration element as part of their PRO package allowing teams to work together to design consistent social media graphics, working on templates and brand kits together.
Create folders for different projects, let team members create mockups and more. It is all just as intuitive as using Canva as a single person and it is so user friendly that anyone can use it without much help.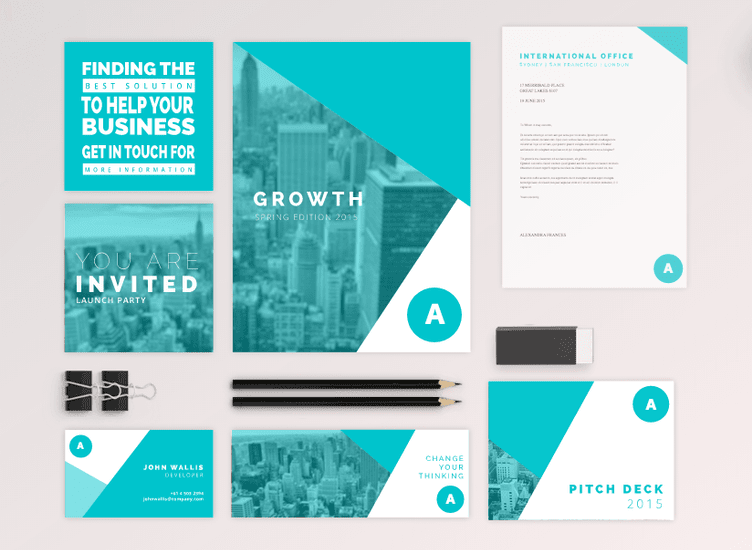 Duda is a web design platform with a very powerful collaboration component, empowering agency teams and client-side teams to contribute to website builds based on each stakeholder's individual skill specialties:
Add team members and assign different permission levels for bloggers, designers, developers, marketers and more.
Automate workflow communications with clients using smart email templates that prompt them to populate content sections or to view weekly analytics reports.
Use the "Sections: module to assign and build custom blocks of page elements that can be saved to shared libraries for flowing in to multiple client projects, making it easier to customize designs at scale.
Make the workload you impose on your clients as light as possible by sending them forms for bulk uploads of assets that you can then easily flow into page designs.
Create your own widgets with third-party integrations and full CSS code control and use these across pages and websites.
If you want to have more control over the tools your team is using, for a lighter, more scalable project pipeline, Duda may be worth checking out.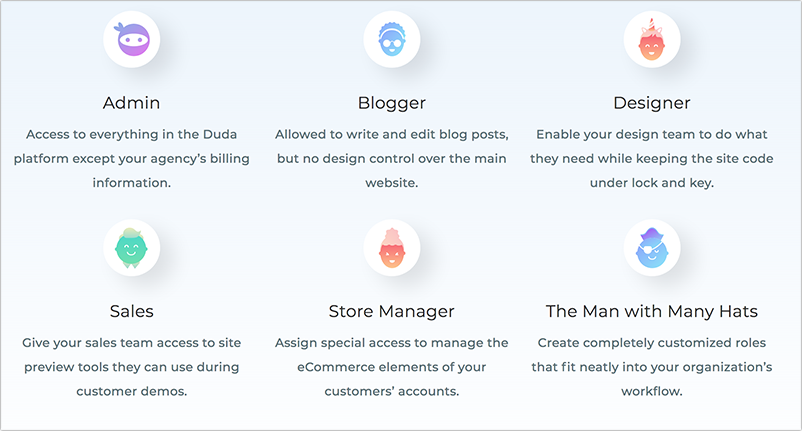 Invision App allows you to work with your team by designing logos, websites and more on this collaboration app. Create multiple prototypes and view them on any device. It is simple, clean, easy to use and provides free feedback.
Content
Content is probably the most integrated marketing area out there. It touches every aspect of marketing, from customer satisfaction to advertising. Hence, everyone, from marketing to sales to tech, should be involved in content marketing. That doesn't mean everyone should be writing blog posts or creating drip campaigns.
Some people can contribute to blogs, some make videos, some can simply contribute ideas and share sources.
Getting your team involved in content is one of the easiest way to engage them in digital marketing and adapt your content to cross-channel marketing. How they choose to do so makes the end result all the more unique and impactful. What matters is to set up the culture to encourage collaboration and idea sharing.
Featured tools and resources:
Trello is a great tool for sharing and organizing ideas. You can set actionable columns (with due dates and responsible people) as well as generic dashboard where everyone can just drop ideas as they come: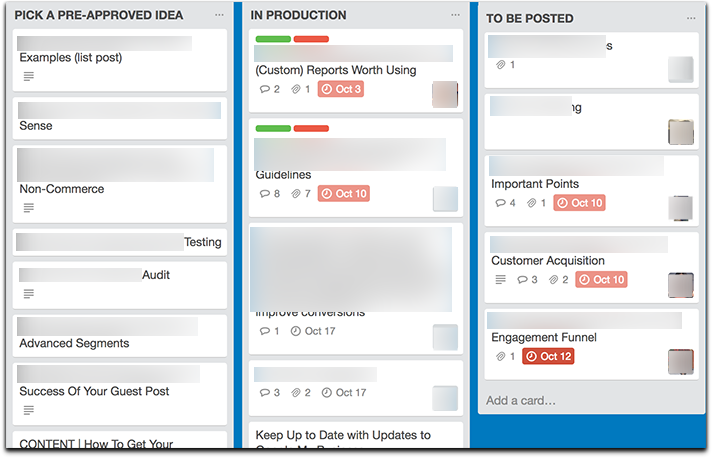 Coschedule is a content editorial platform that has a very powerful collaboration component. You can manage all kinds of tasks lists for every content asset in your calendar including research, brainstorming, design, and then (social media) promotion. Use color-coding, to-do lists and comments to get as many engagement as you can: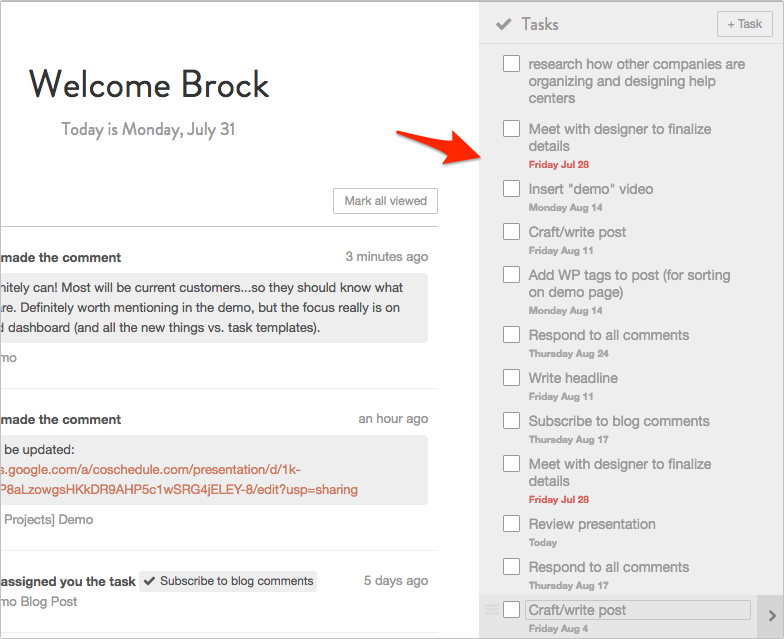 Scribblar is a fun educational tool that is usually used by teachers and students. But it is also for teams who want a more visual way of brainstorming ideas. Many find it easier to scribble a concept down then use words to describe it.
Further reading: How to Collaborate: Examples, Tips & Tools for the Ultimate Influencer-Sourced Content Asset
Do you have an idea on how to get a team collaborating on digital marketing campaigns? Let us know in the comments.