The life of your web site begins with a seed that you plant, grow and nurture as it grows and bears the fruits of your labor. It won't thrive without your attention.
This is the natural law of all things we create. Your web site might be your own personal garden that you imagined, planted, and work on often by weeding out what your analytics indicates is not performing well. You thin out the pages with layouts that are too congested. Your web site is dependent on you to thrive.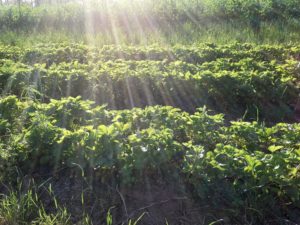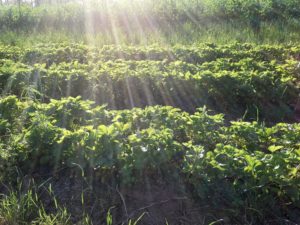 The larger the web site, the more work is necessary. Weeding by hand is no longer an option. The volume of seeds not only increases, but they become varieties that require their own specific ingredients and room to grow. Corporate web sites, like farms with sprawling fields with rows of vegetables, are tended to by a staff of people. There are groups of caregivers with different skills assigned to perform different duties.
The size of your web site doesn't matter. You may be a lone gardener in charge of the entire project from visualization to every day maintenance, or you are the Chairperson of a much larger web site with a staff you've hired to manage it. Neither web site venture will survive unless it's nourished and tended with care, a plan, and decisions about its future.
Be the Sun. Be the Rain.
No web site will be successful if it's ignored. The best web sites are those whose owners get their hands into the dirt. Many decisions are based on what's discovered in the underneath world of source code and data collection. Do you save the worms?
Worms
Yes. Worms in gardens are heroes who till the soil and assist in protecting your plantings. They have a story to tell about the health of a garden. Search engine bots are your web site worms. Can they crawl around without running into barriers? Are they finding and ranking the pages you want them to? Do they return often or did they learn your web site is not well tended to and not worth the attention?
Search engines, like worms, can be your friends if you understand what they do and how they can help your web site.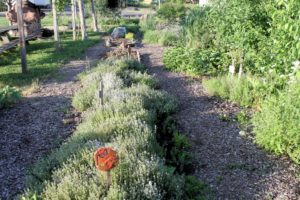 Thinning
For gardens to become lush and healthy, only the strongest plants are kept and the weaker ones or those that are pulling energy from the powerful growth candidates are removed. There are always sacrifices made for the good of the whole. The same is true for web sites.
Your data will tell you what pages are most valuable to your visitors and search engines. Pages that go ignored or show high abandonment need your attention. You can modify or delete them. Sometimes a page simply needs to be moved to a better location for it to burst into a productive page.
Thinning the front-end design is a constant part of web site design but it doesn't end there. Thinning also means getting your hands into the soil, which is the source (source code). Scripts and CSS on the page junk up pages. These should be in separate files so the server can call for them when needed. HTML can be refined in many ways, including using CSS, going table-less, and taking cues from accessibility compliance for layout.
Maintenance is not only for the present. It's for however long you want your web site to exist. Erase the thought of "put it up and forget about it." Maintenance includes what you do to promote your web site. What sets web sites apart from each other is their maintenance and attention to details.
For perennial gardens to return year and after year they rely on nature or gardeners to decide their fate. Your web site is no different. You've invested in your plot (server), soil (code) and overall health (analyzing data), but have you evaluated each flower petal, quality of fruit and defended it from competitive weeds or plant growth?
Presentation is Everything
For web sites, this means not only building a web site that will perform well in search engines, but it must pass the scrutiny of its guests. If you've ever walked around gardens, farm fields or mountains graced with wildflowers, you know how it feels to take it all in. You may bend to smell a flower that attracts you or stand and marvel at the view of wildflower fields. You experience what you're seeing.
Your web site visitors seek this same experience. This is the part of web site ownership that nearly all site owners neglect. They don't even consider it. It's a real shame, after all the time and money invested and the final result is a web site that's ho hum.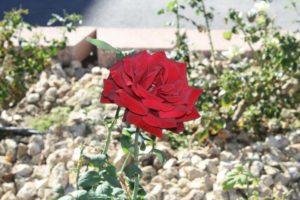 The best gardeners understand the power of presentation. They want to create an environment that connects with our emotions and spirit. Their gardens meet the needs of their visitors, such as offering plants for healing, picking or meditation. Does your web site do this?
When people search for products, services and answers on the Internet, they're attracted to a wide variety of triggers such as special deals or the promise of an exact match. These triggers, which are placed in your title tag and meta description or PPC ad text are the golden path people follow.
What happens after they arrive is directly tied to how much effort you put into your web site garden.
…………………………………………………..
All photos taken by Kim Krause Berg