Walking into a web site for the first time can be like entering an ancient pyramid with long unmarked paths and secret passageways to marvelous treasures.
Some people say the pyramids were built by people who were able to move stones into place with their minds. Others say the accuracy of each structure was given to the people by aliens. Both are often true case descriptions for what happens when web sites are built. To web site visitors trying to find their way around a site, they have little doubt it was conceived by aliens and built by people smoking wacky weed while sitting in a field visualizing where pages will go and how visitors might find them.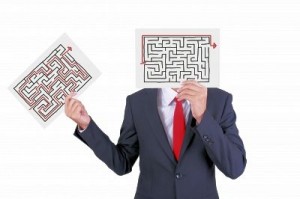 The only solution to building a solid structure with easy to find rooms, solid foundation, strong roof and fortified walls is to create a plan. If you are planning a new web site, draft a plan from the ground up. For redesigning your web site, knock on the walls of your categories and foundation pages to find the most supportive parts and use them to support your additions.
A web site cannot be navigated with a badly built information architecture. A leading cause for web site abandonment and high bounce rates is confusing navigation.
---
Start with Requirements
Since web site navigation mimics a human tour guide, it must be based on a logical plan with directions to follow. Not every tour guide can see, however. Some may need assistance from a Seeing Eye dog or a cane for stabilization. The best tour guides speak in easy to understand terms, make the experience fun, point out the cool stuff and will not let you get lost. The same cannot be said for most web sites.
Did you know the cause of most redesign projects is a bad information architecture that leads to confusing navigation? The most critical part of web design is in the napkin scribble stage and from there a large whiteboard with your team. This is when the foundation is decided. It has to be done properly so it will last a few thousand years like the pyramids and temples of ancient times.
Who is the web site for? Where does it do business? What does it offer? How will it offer those things? When does it do something? Why do you need it? Why would anyone be interested in it? Where is the bathroom?
---
Prevent Barriers to Entry
Temples were built to worship gods and perform ceremonies. Only specific people were permitted to enter certain parts of the structure. If certain criteria were not met, there was no getting inside. The same is true for thousands of web sites. If you have ever visited a web site that demands your email address and a password before you can look at its products, you know what a barrier to entry feels like.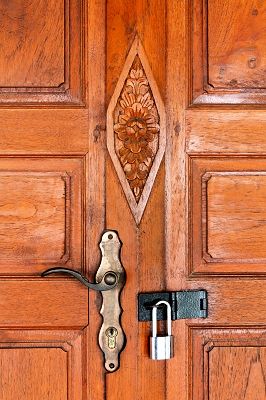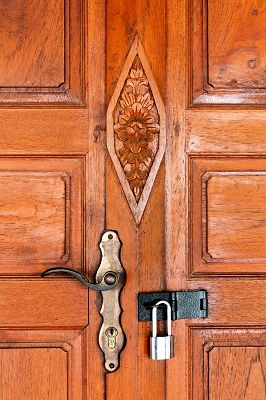 Your web site should not demand an offering before opening up the big doors to visitors and potential customers. Worse yet, once they make this sacrifice by handing over their personal information, they are forced to navigate on their own because the site owner-gods have what they wanted and truly believe their method of entry will result in sales and long lasting trusting relationships.
They would be wrong. Information architecture requires content based on the requirements phase, which is too often ignored. Content comes from asking and answering questions about the web site and translating the answers into keywords mixed with action words for motivational anchor text and navigation link labels.
Content is not only words on a web page. It's also signals for directions such as boldface text, suggestions for related items and links to "next". Its groupings of related topics or items using drop down menus, faceted navigation and quick jump boxes. It's suggestions for groupings related to groupings like "Those who viewed this also viewed these". It's navigation by making educated decisions based on the content provided by the site itself.
Information architecture provides terms and links for those who can see and follow, and alternative text for accessibility and search engines to follow. Search engines are dependent on information architecture to understand the theme of a site and crawl around its pages.
---
Show The Way
Navigation and breadcrumb navigation provide a "scent of information". This means you know where you are heading before you get there because content was provided in the form of descriptive link labels, buttons and a text sitemap. Breadcrumb navigation designed for "sense of place" signals only works properly when it follows the structure of the web site and its pages. Web sites without breadcrumb navigation inside "hubs", or groupings of items and topics contain orphan pages and leave visitors stranded.
Before you start picking out your colors, font sizes, counter tops, paint for the walls and sending out invitations to your web site house warming party, make sure the information architecture is logical and supports your site's navigation. Plan for additions. Make it accessible and understandable for your guests.
Build it to last a few thousand years.
---
Images courtesy of kornnphoto and pakorn/FreeDigitalPhotos.net