Spring is here or winter is coming, depending on where you live, and what better time to dust the cobwebs from your website?
I bet you think your site is perfect, right?
Or, you are never satisfied.  You know you need to do "something else" but what might that be?
---
Finding Opportunities for Fresh Conversions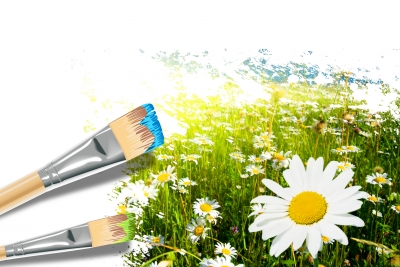 My teenage years were spent living in a 200 year old farmhouse in the country that was once heated only with potbellied stoves and was close to the massive barn that consisted of horses, hay, straw, and various pet rabbits, chicken who laid giant eggs and a constant army of cats.  Springtime was when my mother said those dreaded words – "It's time to spring clean the house!"  Which meant the barn too.
Do you have any idea how many cobwebs there can be in a barn?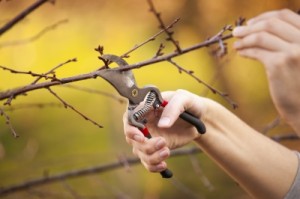 This event was when the refrigerator was moved so that behind it, all sorts of mysterious, long forgotten items were found.  In the end, after all the whining and hating my parents for liking a clean house (my sister and I never once complained about mucking stalls), the result always led to finding lost stuff, getting ideas for trying different solutions to issues and the satisfaction of knowing that while nobody else can see behind the kitchen appliances or underneath the bathroom sink, you know it is cleaned up and not choked up with gunk.
These same opportunities can be found when you spring clean your website.
---
Here is your Web Site Spring Clearning Chore List
Clean up your code – This is the part that reminds me of scrubbing the floors with toothbrushes but it pays off because when your html, PHP, CSS and JavaScript code is organized well, and cleaned up for a faster scan by browsers and search engines, your pages load faster and the content gems contained within shine brighter.
Alt attributes behind images – While you are in there, you may as well as make it worthwhile.  Every image should contain an alt attribute that describes the image.  Don't forget to place your company or website name alt attribute behind your logo.   Avoid stuffing keywords into alt attributes.  That practice ended in 1997, or should have.
Update title and Meta description – While for SEO this is part of the regular routine, some of you may not have touched these two important sections in a long time.  Add a value proposition in your Meta description if you provide sales or services.  Insert a trigger word such as "Free", "Award winning", "Famous" into the title tag.  The aim is to stand out in the crowd in search engine results pages.
Check images sizes – Switch images to .png to make them load faster.  Add dimensions to the image code too.
Check color contrasts – Use this free color contrast tool.  Poor color contrasts in your text make it difficult to see and read your web pages.
Pretend you know nothing.  It is easy to overlook the obvious, so pretend you have never seen your website before and have no idea who you are. Can you figure out where you put stuff with ease?
Shine up your calls to action. Try changing colors for your buttons.  Avoid Red, unless for some reason you want to increase the heart rate of your site visitors.  (Studies show our heart rates increase at the color red.)  Play with green for "go" and blue for "take off your shoes and stay awhile".  Color treatment is like choosing new curtains.  They communicate a look and feel and provide a sense of atmosphere on your site.
Spoof up your link labels.  Navigation links are the life line to your website.  Without links, people would have no idea where to go and SEO's would have nothing to play with. (Sarcasm.) Add action words to top level navigation to tasks, such as "Explore Resources", "Learn About Us", and "Browse Services".  For SEO, add keywords along with those verbs.  For example, "Learn about [my company name]", "Browse Custom Furniture", "Explore Marketing Resources".
Pull out the tools from your closet and use them. Run your site through tools for mobile device emulation.  Check for broken links, keyword density, header checks and much more. There are many free tools provided here.
Place fresh flowers. Wait, huh?  Add new images here and there.  Place a demonstration video into a page. Review content to be sure it is not too long and rambling and if so, shorten it and chunk it up with smaller paragraphs for easier scanning. Move the furniture around to provide easier user tasks and increase conversions by removing distractions.
When you are finished mopping the floors of your web site, you will more than likely discover that traffic increases, bounce rates decrease and conversions lift. While it is all cleaned up and sparkling, why not implement a new internet marketing strategy and show it off?
---
Images courtesy of FreeDigitalPhotos.net