For all the various terms used to describe usability design, the one that most of us may relate to is the one we most care about, and that is customer satisfaction.
This weekend I attended a Women in Tech Summit in Philadelphia and one of the speakers was a woman from the UX (Usability) field with experience in information architecture and site requirements gathering and documentation.  I immediately understood the reach of her skills because I have them too.  And so much more.
What I enjoyed most about her perspective of her work was how she found herself in the field at all.  She used to run a toy store.
The daily focus on customer satisfaction at the toy store helped her learn first hand the value of understanding her "users".  You can just imagine all the different types of people who come into a toy store.  Each of them has specific needs.  From the grandmother looking for birthday gifts to a parent finding educational toys, to kids of all ages browsing and dreaming in the aisles, each one is a prospect for sale.
The toy store owner learned how to answer questions, handle customer complaints, and work crazy hours trying new ideas and making improvements in strategies and handling marketing and special promotions.
One of the key takeaways from the speakers on all the panels was that they "fell into" their role in IT.  Story after story they told, about being lawyers and now the site owners of well branded websites, to college students who were attracted to digital opportunities and one thing led to another and suddenly they were programmers with biology degrees.  The toy store owner fell into her usability position and considers her affinity with it to be due to her experiences with her customers.
---
Do You Know Your Site Visitors?
When web sites began to spring up at first, they were not much more than online brochures for existing stores.  This meant that rather than putting in the time and effort to design for visitors, the work performed was to design what the site owner liked and used to seeing in print advertising and putting this out in the hopes that it would catch someone's eyes.
It is now 20 years later and while websites are generally designed for specific target markets, they are less likely to consider the actual needs of the people who arrive to them.  Not only that, many websites are built without the slightest interest in how people may use them.  Lastly, creativity in design has seen an enormous push for acknowledgment and acceptance these days.  This has meant that in many cases that the appearance of a site is in no way usable at all but heck, it looks cool.
Funnily enough, I took a workshop on parallax web design. Here I was, in a room of all women programmers and designers, being taught a new way to design pages by someone from a famous brand site, who was herself in her mid-20.   One of the first warnings she noted to the room was how bad the user experience can be when parallax design is used in some niches, such as ecommerce, healthcare and financial industries.  At Internet Marketing Ninjas, we are finding good results with this form of design for client PPC campaigns.
Parallax design includes animation and combines content and images in such a way as to provide a 3D effect and more of a feeling of being part of the site rather than strictly an observer.  Some companies are experimenting with finding new ways of engaging with site visitors  with this style.  But, it is clear that for sites in which the site visitor has a mission and wants to get in and out quickly, parallax pages are not the best choice.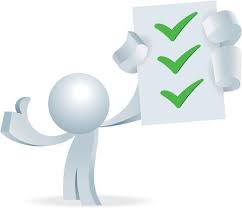 Accessible web sites is another often ignore area of web design.  When I speak at conferences and ask for a show of hands from the room to see who knows what accessibility is, very few respond.  However, when I tell them that everyone in the room who is wearing glasses, or is color blind, or has ever suffered carpel tunnel syndrome is a special needs user, they suddenly understand.  And care.  Web sites that do not test color contrasts, or understand how color blind users will see their colors, or ignore the sight issues of older site visitors, are not going to convert well simply because their pages do not work for the needs of those specific people.
The toy store owner also learned the value of know how to handle complaints and help customers who couldn't find an item.  This easily translated into information architecture and navigation.  There are certain pages on websites that nearly everyone likes to find quickly and easily, such as how to send feedback, get help, register and sitemap.  It is the same thing as understanding that most of us want to know where the restrooms are in Kohl's or Target stores.  If you are a parent, every store you go to has to have a bathroom for your kids.  If you go to a large shopping mall and are not familiar with where the shops are, you are more likely to want to find the mall directory.
These are common activities that we look for on websites too.  We don't have all day and many of us need a little extra help finding what we want.
The debate over sliders has quieted down recently.  This may be due to companies testing and finding that sliders were not converting well.  While there are ways to improve sliders by adding good call to action prompts inside the images and adding manual controls, they still take up a lot of page space and load time and are not mobile friendly.
Which brings me to mobile design.  Sometimes it is hard to know which is most ignored – accessibility, mobile or usability.  Base your design decisions on who your site visitors are and all the various ways they arrive at your website, including using screen reading software.  Some visitors may find your website from their tablet, forgot their reading glasses, and are hoping you have what they want, when they want it, where they can find quickly and can give them the best value than any competitors.
To meet these expectations means having intimate knowledge of who your customers are.