The Healthcare.gov website should be easy to use without frustration.  Its guests should want to use it and feel satisfied with their experience.  Here's more feedback on the homepage.
---
Usability and the "Abilities"
Even now, usability is kicked under the rug as a last resort in web design and marketing.  A poorly designed web page will not sell products, convey good customer service or make a good impression on your brand.  What should it include?
Findability – Choose terms that people use to research your site and search for it.  Navigation and link labels must describe where visitors land when clicked.  Navigation always communicates "sense of place".  Create a logical information architecture that supports site navigation.
Understandability – Make sure all tasks are easy to find. Answer questions on the page rather than a FAQ. Include user instructions.
Accessibility – Test color contrasts, use alt attributes, andfollow WCAG 2.0 Accessibility compliance standards.
Usability – Avoid distractions like animation, make it obvious where links are and create consistent page layouts.
Searchability – Design to make it easy to find stuff, conduct tasks and create landing pages that meet the expectations of search terms.
Readability – Content is written in a natural conversational style with shorter sentences and paragraphs.
Applying the above to the homepage for the Healthcare.gov website, how did it perform?
---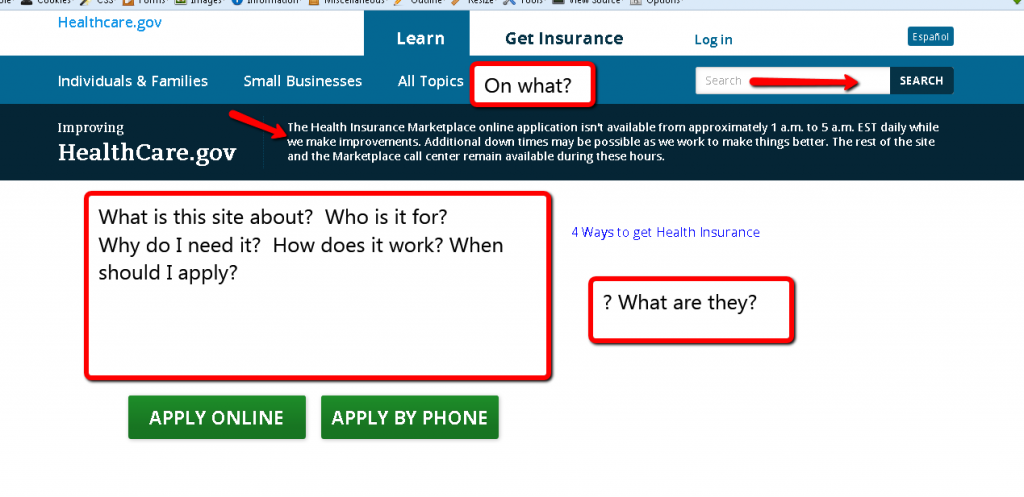 1. "All Topics" is a link label that describes nothing useful and certainly doesn't motivate us to click there.  What happens there?  What topics? For who?  It would be more helpful if it were better defined and split into two categories instead of a one size fits all link.  For example, a link for "About Health Insurance Marketplace" or "What is the Healthcare Marketplace?"  and another global navigation link for "Health Insurance Basics" or "Learn About Health Insurance".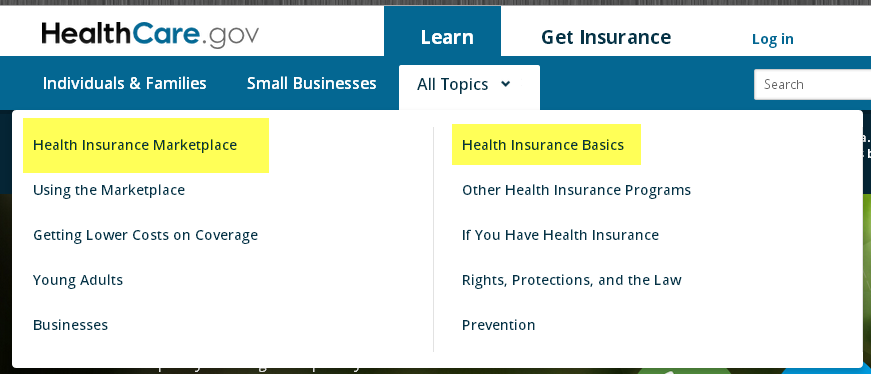 2. Why does the search field say "search" and so does the button?  Why force screen reading software like JAWS to read it out loud as "search" "search"?  There are many ways to change this.   Some sites fill in the field with "enter keywords" or leave it empty.  If the search is for an entire website, the field can indicate "Site Search" inside and the button label changed to "Go".
3.  The screenshot shows what the homepage appears like without images.  The first paragraph of text is the notice about when the site will be down for maintenance.  This should give organic SEO folks the willies.
For understandability, the lack of text makes the homepage a mysterious game of "What The Heck Is This?".  From what visitors are able to figure out, there are four ways to get health insurance, with two buttons.  You do the math.  Can you figure out what the site is about with images removed?  Is there enough information to make decisions on where to go next?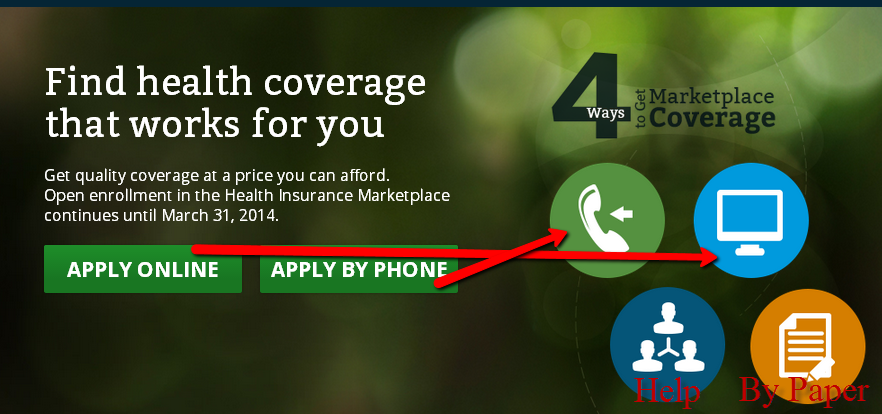 Redundant information, especially on the top half of the homepage, is wasted real estate.  Sometimes icons and certain images do not explain their purpose, as in the case above.  Two of the four ways to get Marketplace Coverage are already provided by call to action buttons with labels.  Is this a contest to see which converts better, the links with labels versus the mystery circles?  The two remaining circles are for chess board pieces and a to do list.  Or not.  They don't offer us any clues.
I listened to several pages with JAWS to get an idea for how special needs guests experience the site.  I don't know how they can stand it.  They listen to redundant information, repeat alt attributes and are provided with the same lack of decision making information.
For sighted visitors, the footer presents no indication for what are links or headings.

The "Top Content" box does not explain what top content is or how it is chosen. Do we click on something?  What is the incentive to do so?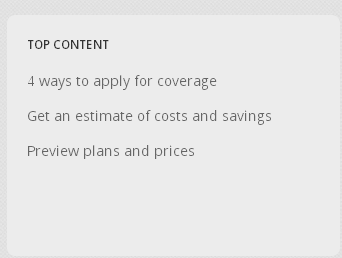 Web designers are not automatically skilled in usability design.  Some are graphic designers with great skills for visuals but not for user experience.  Most web designers and developers are not trained in accessibility compliance or the benefits of meeting basics like color contrasts, alt attributes and readable text.  Advanced design includes marketing elements for conversions.
 The difference between a successful site and one that fails is in testing.
This innocent box for a newsletter passed the testing process performed by the companies that built the Healthcare.gov web site.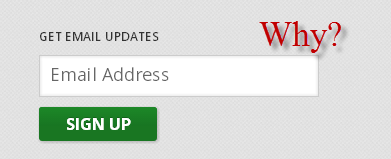 It would not have passed a usability audit performed by Internet Marketing Ninjas.
Can you guess why?