If website usability site audits were conducted on TV with an audience, host and emotional site owner, I would be famous for breaking bad news and crushing dreams.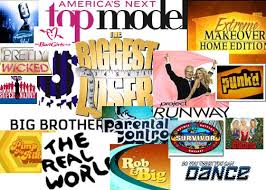 However, by the end of the show my guests would be gushing and crying tears of joy because my recommendations turned their websites upside down and into money making, traffic busy, socially buzzed brands.
---
First, the Pain
The most memorable learning experiences are those where you are forced to release everything you thought you knew for sure and replace it with new thinking. This is what makes reality shows so popular. Each episode is designed to reprogram a person by a series of tests or guidance from someone who knows more than they do. The best characters to watch are the most stubborn and set in their ways.
In my show, "Say Yes to the UX", the first harsh moments of truth come quickly and easily because I know where to look. The show's guest will proudly boot up a computer to show me their website. The audience is hushed with anticipation.
---
Shock Value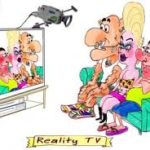 Reality shows thrive on their shock value. In front of the TV audience I find all the problems with the poor guest's beloved website.
I'm looking at your homepage and still don't understand what you do. (This means the terms used don't make sense to me, or there is no text.)
Where is the main task on the page? (This means the page is cluttered and likely has a slider or carousel on it.)
Which call to action is your money maker? Ditto on the above. (None of the links or tasks appear to stand out in importance.)
I can't see it. (This means the text is gray colored or worse, gray against a colored background. It may also indicate poor font sizes and color contrast.)
The longer I spend on the site, the more feedback I have because I'm attempting to use it while also knowing what the latest standards and compliance guidelines are for user experience and persuasive web design.
The audience is laughing at my confusion and mistakes, which are not my fault but due to the bad design. The site owner is not permitted to tell me anything or help in any way because in real life, site owners are not sitting next to each of us explaining how to use their website.
Half way through the show's episode I tally up my list of recommendations for instant site repairs or if the site is in serious trouble, several episodes may be necessary to design a new site with mockups and a priority list of recommendations. Some shows may be special events where audience members are invited to conduct tasks on the site while the cameras roll. We would even invite the audience to bring up the site's URL on their mobile devices to get more examples of how it renders.
Since by now the site owner is embarrassed or taking in the feedback with an open mind, I deliver suggestions from my arsenal of solutions to help improve conversions, increase return traffic, create brand and promote the best user experience.
---
The Gain or Not?
When we return, the audience is different and the timeline is several months from the first half of the show. I review clips of our first show and point out the critical areas of my guest's website where the audience roared and the site owner wanted to crawl into a cave.
Then we take a look at the new site.
What happens next is typical of every website audit. The recommendations are followed or they are ignored. Data analysis will show the gains and where they are, and expose the areas that were not repaired. I never know how the show will end.
The best situation is when site owners implement the design changes and presents the results. They are thrilled and humbled. Many of them admit they never thought website usability mattered and so their budget went to search engine marketing.
I nod knowingly. I already know better. Search engines don't buy your products or hire your services. They can help send people to your site but what happens after that is dependent on the user experience once searchers land there.
---
Avoid the Burn
Most of you would never submit to a public web site review or live user testing on a TV reality show unless you knew in advance your site rocked and the experience would benefit your brand. The question is….are you absolutely sure your website is ready for all your visitors? Can it be used by all computer devices? Can special needs persons and customers with eye sight problems use your site with ease?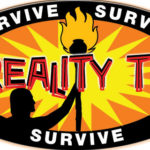 Can you prove to me that your website is ready?
Every website has usability problems. There are fads like gray text and flat design that wreak havoc on user experience. At Internet Marketing Ninjas, clients typically want a focus on the marketing strategies. We know better. Your financial investment and results matter to us, which is why we provide an expert team to review your website design.
We are discreet and rooting for your success. Wouldn't it be a relief to know for sure if your website is really working as well as you want it to?
---
Learn more: