If you own a web site, there will come a time when you wonder, or know for sure, that it is not working as well as you might wish it to.
The clues are found in your data, such as Google Analytics, or various search engine webmaster tools warning you of trouble or verifying your hunches.  For example, you may find high bounce rates, which means that a very high percentage of people arriving to a web page leave without clicking inside the site or taking the time to read it.  Another signal might be the lack of pages visitors click to, or short times spent on your web pages.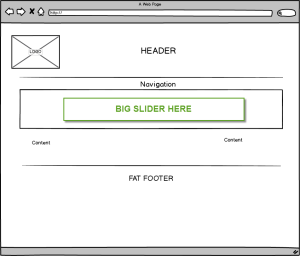 Sometimes you may hear a complaint, or receive a bad review after someone had a frustrating experience on your website.  Another less common issue  is a drop in search engine rank.  Search engines are well aware who the favored websites are.  A web site that is easy to use creates a positive user experience that is more likely to be shared with friends.
If people are not using your website, or returning to it, then something is wrong.  The most common reaction is to send the website to a company for a new Internet marketing campaign without ever considering that the actual design of the site is the issue.
---
New Web Sites Require Usability Testing
Large companies with IT staffs that do website design and development typically have user interface designers on hand who know how to build user friendly websites.  The basics are not difficult to learn and implement.  What may not be available are experienced testers who know how to test during a new website design.  This is the path less taken in a "build it now and they will come" environment.  In other words, the goal is to make a website.  This does not mean the same thing as making a website for everyone who will visit it.  It is even more likely that marching orders are to make a website that will rank in search engines.  Not a single other requirement is considered until it is clear the website is not performing as expected.
A question often asked in forums is, "What is the difference between user interface and user experience web design?"  The difference  is knowing how to take a creative design idea  or implement a common design element like navigation, and make it easy and logical to use on the website.  The difference is knowing what to use, when and where to help website visitors complete tasks.  One of the leading causes for so much user frustration are designs that are fluffy, far out, artistic creations that are maddening to use on a web page.  They can be distracting, take too long to load, and interfere with tasks – all for the sake of a cool effect.
User interface engineers and project managers can sometimes be angry with user experience and usability analysts because their missions are quite different.
The design camp is most likely in closer contact with the client and stakeholders, all of whom have their own ideas for what they want.  They have seen something done elsewhere, like Amazon, and think the same design element will work for their website too.  They may wish to look different, be unique or find some creative new design that makes their brand stand out better.
Meanwhile, the user experience and usability testing people are in the hated role of explaining why what works for one company does not mean it will work for the client.  They have to provide proof that a fad is a fad and considered a nightmare experience by web site visitors.  These people are constantly asked to provide case studies to prove their cases.
I have long felt that every usability analyst should have their own version of a paralegal person ready to hand them case studies, facts, figures and data to convince stakeholders that the user experience is the most vital part of website ownership.
---
Other Considerations
If you are familiar with WordPress, Joomla and Drupal templates and some of the popular design companies that churn them out, you know how many of them have exactly the same look or contain the same elements placed in the same places.  In last week's blog post, I introduced what I refer to as the "web site core".  This is what is missing from most websites.  They are all exactly the same, with nothing unique that will make an impression on site visitors.  Most websites fail at even the most basic of usability elements, information scent.  In next week's post, I describe how the emphasis is on distraction and providing non-information rather than content for making decisions, or a look and feel that generates a great vibe.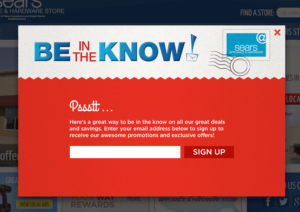 Just because several hundred WordPress templates have a gigantic slider taking up the entire top half of a homepage does not mean this is a best practice.  The same could be said for the fat footer, gray font colors, and flat design.
If you implement a PPC campaign, be sure your website is ready for the new traffic.  This is also a good time to request a usability audit because you are about to make a monetary investment and if the website is not designed to take visitors from your PPC landing pages into specific tasks created to accomplish your revenue and business goals, then you have wasted your money.
At Internet Marketing Ninjas we are committed to online marketing and search engine optimization, while also making sure every website is well designed.  It's common for a company to be happy with their present design, but we know better and suggest we take it for a test drive when we are hired for marketing projects.  We always find missed opportunities for improving the user experience for all types of visitors.
Are you absolutely positive your website provides the very best user experience?  Do you want to know, once and for all, whether or not it is built to meet today's smart Internet users?  Remember that the more time people spend using websites, including running searches for the local organic raw veggie bar with their cell phone, the more they find applications and websites they like and respond to.  Asking someone to fill out a form before they can see a menu does not feel like a sign of welcome.
Choose to be perfect by requesting a web site usability audit today.
---
Next Tuesday is Part Two about the Web Site Core.