Google has its eye on the future as being the only destination for getting and delivering information as accurately as possible to whomever wants it, with whatever device they use.
Their techniques are invasive, as in collecting personal information on us every time we use one of their products, to creative, as in Google Glass. "Machine learning", as Matt Cutts calls it, interests me as a human learner. What do I have to teach search engine bots and man-made boxes stuffed with circuit boards, cables and artificial brains that convert my actions and activities into mathematical data that form my user persona?
How can I translate who I am to machines whose only job is to follow me around the Web to see what I like?
Perhaps Google is asking too much.
---
Site Abandonment
If machines want to know the reasons I leave a website, how do I tell them? In this example, I like to shop at this store at our local shopping mall with my daughter because we both like their clothing and prices. I know where my part of the store is and she has her section. We are both women and yet their website navigation does not target women. It provides categories for men and girls.
There are other reasons why I might not stay on this site. I call them "mystery links". What happens if I click on "21st St" or "Love 21"? Google's machines will eventually figure out if I click mystery links, jump around and either leave or do something constructive but they can't read my mind to understand that I dislike being referred to as a "girl".


---
Trends and Fads
Many years before sliders and carousels took up all or most of the top half of web site homepages, I worked on a website that sold Teepee's and Yurts. I'll never forget the pictures they displayed. The Yurt shot was taken at night time and the inside was lit up. The effect was stunning. Teepee images showed interiors with colors, lighting and angles that made me want to run out and get one.
Whenever an image appeared it was sized to allow room for content nearby and a simple call to action. And, they were static shots at first. Later they could be changed if you refreshed your browser. Today, the fad would be to stick them into a slider that changes automatically with no way to pause it to stop and take in the scene. Today's user experience is rushed. We're not allowed to savor the moment and in fact, most people jump over sliders to get to the content sections below.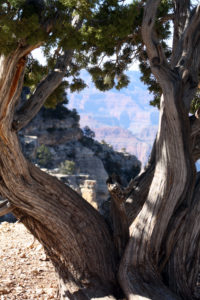 What would hold our interest? How can you increase the time on your web pages? When you do, Google will be curious about what kept your visitors there. Search engines request  marketers and site owners to write quality content and be an authority, but they don't explain how to connect to your site visitors on a human to human level.
This, for me, goes beyond text, terminology, language, link labels, alt attributes and blog posts. All of these are tools in the marketing pile but firstly, they can be manipulated for search engine results and secondly, unless your content is poetry, your visitors are not likely to be motivated. We all know we are supposed to "click here", "buy now" and "log in" and we know which websites we can quickly scan through and purchase from.
Is there something else we can teach search engine machines about our behavior, likes, loves, what moves us, what makes us follow or disengage?
Let's use me as the "searcher persona". I have an above average curiosity about everything so in my case, the machines have a difficult time understanding my preferences for topics because I explore all of them. Providing accurate information to my search queries is no easy task.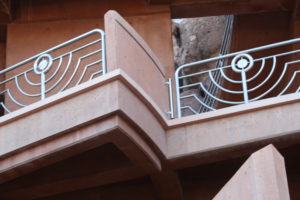 I'm attracted to details.
I miss the obvious.
I marvel at how things work.
I sense unseen energy.
None of those things really translates into something useful for search engines or user experience design unless time is taken to explore how I might respond to the web pages I visit and there is a way to truly understand my actions while there.
Another way of looking at this is when we optimize title tags by adding a trigger statement like "Free shipping" to lure the click from SERPS. Searchers may explore promotion but click off because the page is confusing or they were not motivated to take any action.
Usability audits explore the causes of page abandonment but like Google's machines, we are also left to ponder why our pages don't convert because every single human being who lands has their unique personality, character traits, belief systems, and even sense of beauty.
We wrestle with self-worth, bad days, sad news, and fears. This means that not every search engine query is going to deliver the exact type of information we need when we may most need it. For example, on a day when I'm feeling low, I won't care if Victoria's Secret has a 50% sale going on. I would care if they could show they had something to make me look awesome in my size.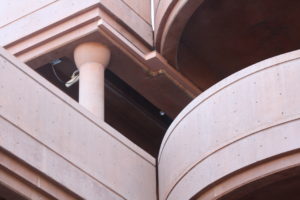 If you truly want to be an authority site, focus on the experience of being human.
Your inspiration is everywhere.
---
All photos taken by Kim Krause Berg at Hoover Dam and Grand Canyon, Copyright October 2013