Creative web designs are engaging and entertaining. They lure us inside with the promise of an experience rather than a quickie drop by.
One of the reasons why sliders and carousels suddenly appeared everywhere on homepages is because they provided vivid visuals, with or without commentary or a call to action.  The logic was similar to what goes into book cover designs.  A walk through a bookstore or library is partly research, partly informational and partly tied to whatever book cover attracts attention.  A casual browsing experience, where there is time to take in both information and eye candy, does not work for several genres on the Web.
---
Time and the Web
Comparison shopping for washing machines is a mundane task.  Someone in search of a new clothes washer is less interested in a slider with five pictures of different shiny models and more likely to be scanning models, brands, prices, special deals and ratings from site to site. Searching and landing on manufacturer pages is not a stroll through a beautiful garden lined with washers.  For most shoppers, the experience is about facts, catching a great sale and researching the latest in technology.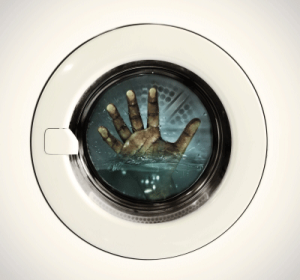 I recently got to be a washing machine huntress.  Like many other consumers in search of a large appliance that I don't need to replace often, the first surprise was walking into a store, looking at different models and learning the new fads and technologies that are now available.  Washers today don't look like the ones I used for most of my life.  They are now computers capable of figuring out what you need to clean and the best way to do that.  Gone are the days of Maytag and Kenmore washers.  Today, the maker of my TV sets are also the new washing machine and  dryer darlings on the block and LG, another manufacturer, kept reminding me of my cell phone.
Next, I needed to learn about high-efficiency (HE) washers and what that meant.  Part of my education was learning that the agitator in the middle is no longer there.  The prices for these luxurious washers were nothing like my memories of Sears Whirlpool days.  Looking for a new washer was as information intensive as shopping for a 60" LED TV.   There was not a single website designed to explain any of this to me.
Everything I learned about buying a new washer came from trips to different stores where my husband and I went to check out what's out there and find a good deal.  In person, salespersons were frank with us.  They knew that the life span of any of the newfangled technical clothes washing wizardry is about half of what the older models had.  The prices are higher, warranties chopped down to nothing, and they are not expected to survive more than 10 years.  Of course, no website is going to come forward with that kind of information on their products.
I was determined to find a good deal and stick to our budget.  This is how I discovered that deals by manufacturers are the same no matter where I looked.  A website promotion that is identical between competitors made little sense to me.  Armed with the exact same information provided by the appliance manufacturer, none of the big brand department stores varied in their presentation or pricing.  This meant the more I learned from one site, then less time I spent on the others who were selling the same product with no variation and nothing different to make them stand out.
Experiences like this are not recorded well in web data and analytics.  Customer stories are a source of tremendous information but few companies bother to look past the lines and graphs.  If only bounce rates could talk.  If they did, marketers would have fresh perspectives on the user experience and user experience designers would win a few more stakeholder debates.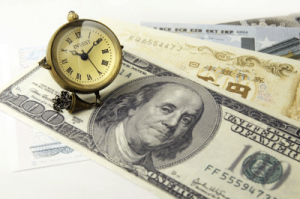 The real tragedy in web design is not knowing how to sell online.  I love parallax design.  I would even tolerate an entertaining parallax design with different washing machines and clothes dryers slipping and sliding into my view as I scroll if those images came with the same information that salespeople do in person.  Web designs do not answer questions.  They do not understand that on the Web, our attention span is about 5 seconds and that 5 seconds could be in a million different types of settings and experienced by millions of different people on untold variations of devices and screens.
We did our research online but did not purchase that way, despite it being easy to order and have large appliances delivered.  We got facts from Consumer Reports and online stores.  When it came to actually making the purchase, however, we went to where we first stopped and spoke with a human.  He told us the store traditionally would do a sudden drop in prices at the end of the month and we should target then to come back.
We did.