If user experience is important to a company's online sales, why do they continue to not invest in it? When did human-computer experience stop being an asset in product and services design?
According to a recent study by Econsultancy, called User Experience Survey Report,
"Almost three-quarters (74%) of businesses believe that the user experience is important for improving sales and conversions".
Believing is not the same thing as doing.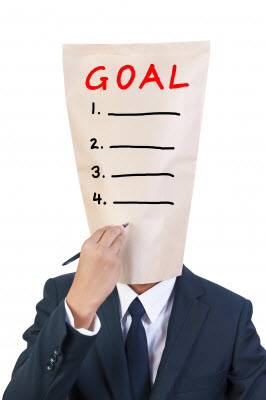 The data also showed that "few businesses appear convinced of the cost-saving benefits of improving the user experience." Despite believing that user experience design improves sales, and that it increases customer satisfaction (72%) and customer loyalty (44%), they still will not invest in user experience design or usability testing.
In answer to a study question, "What do you believe are the primary benefits of user experience testing?", not one response was, "To understand our users." It wasn't offered as an optional answer, but "to improve our decision making" was an option and it got the most popular response.
How can a company improve their decision making if they do not understand who has come to their web site and what they did during their visit?
What are they investing in then?
More marketing. Another study with results reported by Econsultancy, called Mobile Strategy and Sophistication Report, found that businesses are less likely to be tracking the impact of mobile on profits, but they do care about brand awareness and competitiveness. Rather than improve the user experience of their sites on mobile devices, 32% believe that apps will become their most important mobile asset.
That's right. Develop the toys first. Worry about the user experience later.
Once these new mobile apps are in place, the budget goes to marketing them next. A whopping 55% of businesses, according to the Digital Marketing Outlook Report 2013, plan to increase their digital marketing budgets this year.
"More than a third of companies (39%) plan to increase their digital marketing budgets this year at the expense of other channels."
---
Experience Strategy
Where is the user experience part of all this? What verticals benefit from mobile usage vs. those whose target users prefer their laptops and desktops? Who is investigating the increase in TV's that are really computers with very large monitors? Most company CEO's ignore making their present web sites accessible to everybody by refusing to invest in being accessibility compliant and yet they want to impress shareholders with new mobile apps.
Companies with travel web sites know that mobile device bookings and applications for airports, airlines, hotel and car reservations and even finding a campsite for a night are growing in popularity, and yet if you visit most travel vertical sites, they are complicated, frustrating and sometimes impossible to use.
Somehow along the way on the road to competitiveness and revenue generation, a promise to web site users was broken. There is no more experience strategy as part of a company's brand. And marketing has forgotten that the quality of user experience is a valuable asset.
The human experience is worth investing in if your business wants to be remembered and favored for many years to come.
---
Image courtesy of  FreeDigitalPhotos.net