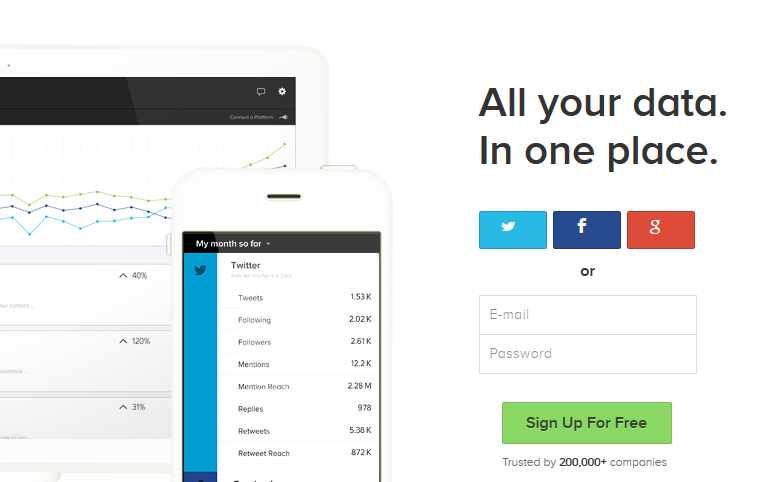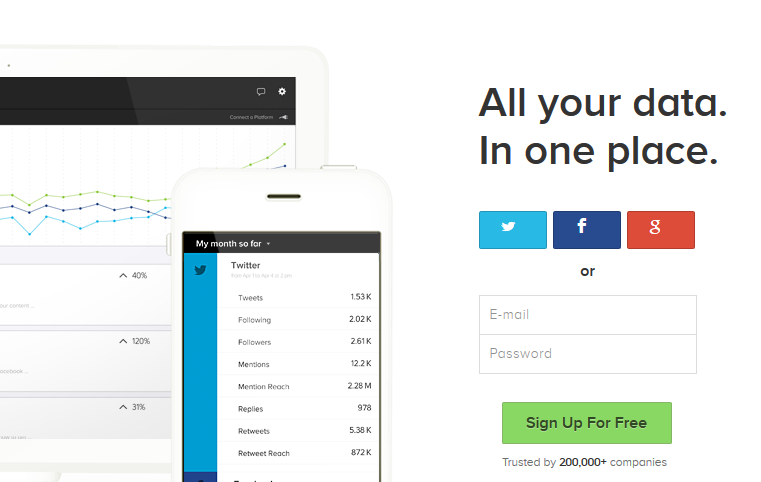 SumAll is worth adding to your analytics tool belt and analytics strategy. It is what it claims to be "Sum All."
OK, it may not be the answer to all of your analytics needs… yet, but it is worth a look, er sign-up, especially since there is an option for a free sign-up! Disclaimer: I have not been paid or compensated in any way to say that. I do not benefit from recommending SumAll.
---
What Puts SumAll Above the Rest as an Analytics Option?
The key thing that got my attention was the ability to pull in analytics from every source possible (it seems). I like that there is one spot for all my data (which is SumAll's key marketing slogan). And, add to that the simplicity of connecting those accounts and you have a home run. The big button design of the site makes it easy for even the non-techie to walk through the system and connect the accounts to their SumAll analytics account. (Hmmm.. sort of reminds me of the IFTTT.com usability and ease of use.)
---
Others Are Taking Notice, Too.
SumAll may not be the buzz of every conversation on the web, but they have garnered some attention in places like Forbes, Mashable, and Programmable Web, and more.
---
Why Would I Want To Incorporate All of My Analytics in One Place?
In this day and age on the internet, more and more we are approaching the web as profiles and brands. No longer is it "just a web site." So, for any web site, if you are following a branding or social media strategy, you are including your social sites. Now, you are going to wonder what type of visitors are visiting your site and who is engaging on your Facebook page, and who is checking you out on other profiles on the web. SumAll allows you to pull in analytics from all of those properties in one place, so you can monitor your brand from an analytics point of view.
---
So, Where Is The Easy Button?
I have been using SumAll for some time and I really like how easy it is to use. Examples are the setup and the emails that I receive daily, giving me a snapshot into the analytics on my properties. As far as the Easy Button for the entire thing, like the button rolls out the perfect branding strategy? That is still in the works. That is more of a personalized approach to "How" you use the SumAll data that has been collected. So, your assignment today is to sign up for a free account. Then, we can start working toward how you can incorporate that into your analytics strategy and benefit from the data.
In the meantime, here is a great article by the SumAll people themselves >> 7 Metrics To Accurately Measure Your Content Marketing