With a couple of holidays hitting North America (Canada's Canada Day and the United States' Independence Day) this month, it got me searching for that list of web sites to use for sending greetings. Hey, greetings can be sent for holidays, birthdays, and just to say "hi." For savvy business people you can find uses for greetings sites to work into your engagement.
I'm going to start with one of my favorite ways of sending greetings, Jib Jab. In fact, last year, I made a birthday greeting for Internet Marketing Ninja's very own Ann Smarty:
Personalize funny videos and birthday
eCards
at JibJab!
---
JibJab.com: Fun and Inexpensive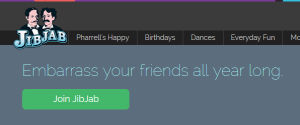 Admittedly, Jib Jab is not free, but for an affordable rate, you can have access to send greetings all year long. They are very fun greetings, with most of the heavy lifting already done for you. There is no worrying about graphics or music licensing, let alone how to put the composition together. Simply choose your template, insert your "head" and go!
---
123Greetings.com: Quick and Free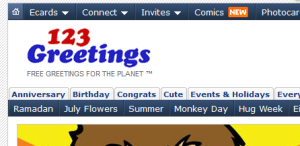 This site has been around for quite a while. I have to admit, the site did not "grab me." In fact, the interface looks about like it did "years ago." However, it is super quick to throw together a greeting and send it out. If you want easy, free, no fuss approach, then this is a great site to use.
---
BlueMountain.com: Warm and Creative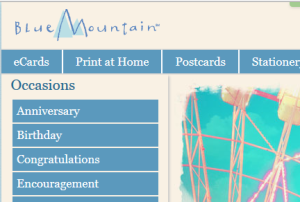 This site has also been around for a while and unlike 123greetings, has always "grabbed me" with the soft, yet creative graphics. It just "feels" warm. That said, it isn't free (I thought I remember it being free years ago). Very nice interface and very nice ecards, but takes a little longer to send and costs money.
---
American Greetings: Classic and Traditional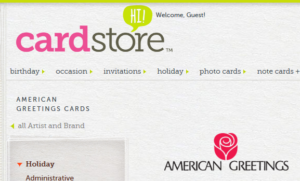 If you want to go with "traditional" (a.k.a. "old fashioned"), you can always visit a site like American Greetings or Hallmark and send out one of those printed cards. Hey, people still like to touch those and save them!
---
Conclusion
For me, personally, if I'm looking to send out a greeting that is beyond a Facebook greeting or Skype greeting or text message (yeh, eh?), I would have to say that the 123greetings is actually my choice. Once you get past the fact that it looks like it is still in the 90's, it is still free and it is quick. If I were to pay money, I would go with JibJab. Their fun factor is higher than Blue Mountain and actually costs less.
There you have it, ideas for your next greeting, whether it is a real holiday, birthday, or just to say "hi."