SEO Diagnostics is about scheduling and employing both proactive and reactive analysis to ensure the best performance towards your organic search traffic goals. Once things hit the fan, your SEO disaster preparedness level will directly impact how long it will take to clean up the mess.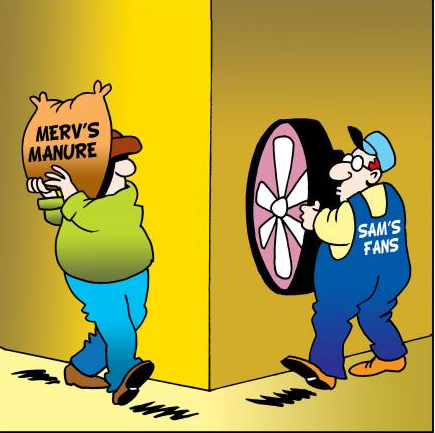 Image Source Various via Google Images
This week I thought I would provide our readers with a simple acronym borrowed from a number of sources, to outline how to be ready for the fire drill: P.R.E.P.A.R.E.
P is for Prepare – Marine Corps units may prepare for missions that are completely outside of their normal duties, such as embassy evacuation (note that back in 1998 I was in fact in the 31st MEU during a deployment and we did this exact same training…nothing more fun than being on the "aggressor" side) . Preparing for an SEO problem can and should be treated like military training, in my opinion. Standard Operating Procedure (SOP) can be customized to any organization that relies on search traffic, and the level of importance of this effort is judged by the level of importance of the organic traffic.
R is for Readiness – Preparation leads to readiness. The more you train at something the better you get at it. One way to simulate a real emergency is to look for competitors or even other-industry sites that have fallen victim to an algorithm update or apparent manual penalty. Obviously without access to Webmaster Tools, it would be difficult to come up with specific plans to fix a problem or at least Band-Aid it. However, having established a routine and order of things to check during the previous step allows for the team to run through a fire drill and start to build efficiency.
E is for Educate – Ongoing SEO education should focus on the latest developments in the organic search landscape. When Google or Bing make a major change to their algorithm, the search populous reacts and learns from it. We are very fortunate to operate in an industry that communicates openly about tactics and failures. In addition to regular formal training, stakeholders should be encouraged to keep up with discussion boards such as WebmasterWorld and even Google's own Product Forums.
P is for Promote – Organizational leadership should promote an effective workflow to be able to respond to emergencies. This means that evangelization is required to mid-level leaders as to the importance of swift response and changes in the effect of an SEO crisis. When possible, SEO Champions within the organization can be identified, to act as Paul Reveres and to help sound the alarm and call to arms.
A is for Alert- Never try to hide a crisis from senior management! All core personnel and stakeholders should know when a problem happens and the estimated severity. Putting it in business/bottom line terms may be the best way to get the immediate attention of the C-Level. Once they know, you can be sure they will be doing their part to promote the importance of the remediation efforts. Remember to include more members of the organization than just the team that "owns" SEO, including appropriate personnel from I.T., Design, Marketing Communications, and other teams that touch SEO.
R is for React – Once the Alert has sounded, everyone must respond swiftly and decisively. One of the good things about SEO is that at least you aren't paying per click if the site goes down…however the longer a site is actually down, the more likely you are to get trust issues from an organic ranking perspective. Thus, instead of emailing a "stop the ads because we are down" message to just Paid Media teams, the organic search team needs to also be aware in order to begin to monitor Webmaster Tools.
E is for Evaluate – Once the triage and treatment has started, remedial measures should be evaluated in real-time. Analytics can tell a daily or even hourly story, depending on historic organic search volume. Don't forget to evaluate the competitors during a crisis, because at least some of them may be going through the same drop. If this is apparent , then look for similarities and patterns between your site and the competition, and this may lead to quicker remedial planning.
SEO by nature is a volatile marketing tactic. The investment of being prepared for "the unlikely event of a water landing" will greatly enhance the chances of rapid recovery. Please share your thoughts and experiences in the comments.