There are so many great tools for testing websites and resources available for learning web site usability that it can be hard to choose.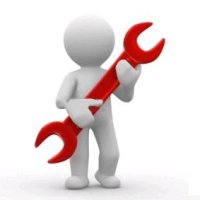 The ability to access a tool from a browser while traveling makes it easier to handle client needs in urgent situations, so I gravitate to extensions and plugins in Chrome and Firefox. Another criteria is that I have many computer devices which I used to try and set up so that I could do testing and get to servers from all of them. However, there are only so many times I can afford to install Dreamweaver and Photoshop, making this impossible. The same situation exists with Microsoft Office.  Yes, there are geeky solutions, but the moment I start listening to how to install and use them, my mind wanders.
I'm not patient.  I also love free stuff.
Time is money and while there are plenty of excellent software applications and tools available, those that are complicated to learn are typically ignored by me.  Below are some favorite applications, courses, and solutions that I thought you might like to check out.
---
Tools
Cre8asiteforums Free Tools – Provided by Internet Marketing Ninjas for free is a long list of tools for testing and SEO.
Colorzilla is an application add-on you can get for free for Firefox and Chrome. I use it often to test color contrasts by picking a color with the eyedropper and then testing it using this free color contrast tool by Joe Dolson.
Colorschemer – I have about 10 color tools bookmarked, but this one is my favorite and it's free
Pixlr – Adding this free application to Chrome has saved me a bundle. It is easy to learn and reminds me of Photoshop.
I added Mockflow to Chrome.  It offers a free, fast way to sketch mockups, but also does far more.
I also use Slickplan. Though not free, this is my choice for creating information architecture sitemaps and showing navigation systems to clients. There are other sites that do the same thing but of them, this one is really user friendly and fast to learn.
I do all of my web design mockup work using Balsamiq.   I've tried others and this is the absolute easiest and fun to use.
Keynote Mite is the free application I use for mobile device emulation testing.  I've used several others over the years and this is my new favorite because it's free, fast and user friendly.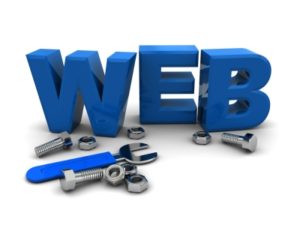 ---
Education
Udemy offers courses at amazing discounts and regular special prices. I signed up for everything offered by Susan Weinschenk because she removes the complicated jargon and makes learning human factors fun. Check out this special –
Task Analysis Boot Camp-What You Need To Know Before Design
The Search Engine College  provides certification and non-certification courses for those wanting affordable courses in search engine marketing and website usability.
Interaction Design offers free resources including The Encyclopedia of Human-Computer Interaction, 2nd Ed, a (now at 44) chapters online book.
---
Cloud Solution
Both Adobe and Microsoft provide cloud based software solutions. This means that rather than paying the high costs for their software and licenses for every device, you pay a monthly fee and have access to the exact same software on several devices.
Adobe's Creative Cloud is discounted for a limited time during their promotion. You can choose a pile of applications or just choose a single one, like Photoshop, and access it from anywhere you are on any computer that connects to the Internet.
Microsoft offers the same idea with their Microsoft 365 cloud software. Rather than paying for Microsoft Office software per computer device, you can pay a monthly or annual fee for Microsoft Office 365 for Home or Office and access it on up to 5 PC's or MAC's for that one low price.
---
Project Management and Being Organized
If it wasn't for Teamwork  I'd be completely lost. I have two of them set up, one for work and one for me. The personal one is where I keep track of resources I can refer to when I need them. It's easier, to me, than Evernote, Google Drive, Dropbox and Skydrive. All of which are also used by me in one form or another because I haven't consolidated all my stuff yet.
Basecamp is nice too.
Lastly, I don't go anywhere without Snag-It and the free Jing. My usability testing device for communication is a big red arrow and instructive text.