A business or individual looking for a company to build them a website faces a mountain of advice and choices with little guidance to help make safe decisions.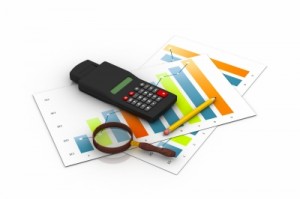 Even larger corporate companies rely on the advice of in-house staff or outside help from consultants to find the right fit for building, maintaining and marketing their website.  It can be a surprise to discover how intensive website ownership can be.  It is not a matter of "build it and they will come". The reality is that was never the case, and yet many people bought into the dream of web site ease of ownership.
Last week I wrote about how small businesses are paying ridiculous fees for services they do not understand.  The relationship between you and whomever you hire to build your website must be built on trust.  It is easy to be taken advantage of because many companies and people do not know all the ins and outs of website ownership.
---
Does Size Matter When Choosing a Company?
When researching companies to hire to build your website, size is not as important as their skills and the type of services they provide.  Sole proprietors who may be artists, massage therapists, authors, affiliate sales hobbyists and dog sitters have different needs than a business with many employees, services and reach.  What is important is finding someone who has the knowledge, skills and track record to deliver the website you want.
The work can be divided between different providers.  For example, you may wish to hire someone to design and build your website only.  This person or company may also host it for you or help you find a good host.  They may also register your domain for you. To save money, choose your own host to avoid being charged extra, which companies will do because they know most people will not do this part on their own.  Purchase your own domain(s) too.  Having a company do this for you will cost you more since they will mark up the cost to pay their staff to do it.  Another advantage of choosing and purchasing your domain and hosting company yourself is the bill comes directly to you so that you can see what it really costs, renew it yourself and be sure the information remains correct.
You can hire a company that just handles the design and maintenance of your website and hire another company for search engine marketing, but in between those two vendors lies a tremendous gap in knowledge and skills.  For example, you may fall in love with a company or person who makes websites but they are not optimized for search engines or special needs users.  You may find a search engine marketing company with no experience in accessibility standards and user experience design and how these are part of the entire optimization process.
In between web design and SEO are other areas to be concerned about, such as accessibility standards, which allows people with special needs and people who wear corrective eye wear to use your website. Your designer will need to know how to make your website work on mobile devices and all browsers. Your search engine marketer should know more than just SEO.  There is social marketing, PPC, content marketing and more.  Your designer, in all probability, has no knowledge of usability and human factors design.  It's far too easy to toss up a WordPress or CMS template and call it a day.
You will get what you pay for and you will not get what you pay for.  There are full-service companies that provide a wide variety of services, such as Internet Marketing Ninjas, because they understand the benefits to the client of providing a cohesive web presence strategy and all the various parts that go into that.  More people, after going a few rounds with bouncing between several vendors, find themselves wanting a full-service company where an entire team is assigned to the project and everyone on that team has over a decade of experience in their particular field.  You will pay more for a robust approach like this but when you factor in the lack of stress, the worry that you are being charged for services you didn't want, the benefits of having a team who has your back and is in constant contact with you, versus working with a company whom you hear from only when the invoice comes every month, it helps to calculate in those extra "perks".  Your sanity is worth the investment.
The alternative is choosing smaller companies to split up the various parts of website ownership who have a proven track record for excellence. They do exist and there are plenty to choose from.
Next Tuesday I will start you on the path to finding companies you can trust.  What do you ask them? What should they ask you?
---
Image courtesy of renjith krishnan / FreeDigitalPhotos.net