Recently, I missed a Reddit AMA (Ask Me Anything) by one of my favorite rock bands, The Lawrence Arms. When I went in search of the answer to "why" I missed it, I uncovered something unfortunate about how Facebook's recent newsfeed algorithm change is affecting musicians.
---
It all started with a rock band…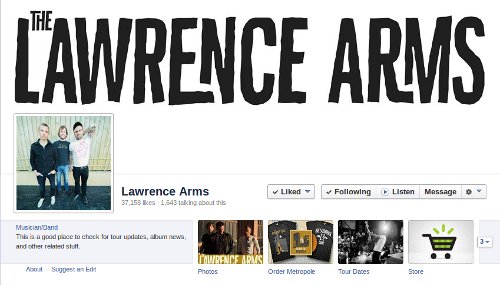 I 'liked' The Lawrence Arms Facebook page months upon months ago. The page currently has 37,158 fans. Although their AMA had been scheduled for several days prior to its launch, I never saw any of the posts about it. This was initially puzzling because those posts received hundreds of likes from their fans. I thought I would have seen the posts based on that increased engagement, even if I had missed 'liking' previous posts by the band. I did end up 'liking' the posts after discovering I had missed the AMA, but this all got me thinking about how Facebook's newsfeed algorithmic change is affecting musician pages hosted on the social network.
Due to the most recent changes in the Facebook newsfeed algorithm, pages with fans (most commonly, brand pages) are only interacting with a portion of their total fans whenever they put up a post. That is, unless the page pays to promote the post. Facebook acknowledged this would happen back in December of 2013, and it seems they have delivered on their promise. However, someone got caught in the middle, and that someone is hardworking musicians.
---
Organically Built Pages Vs. Promotion Built Pages

Yes, any musician or band should consider themselves a brand and treat themselves as such on-line. However, musician brand Facebook pages have strong fan counts that are largely built organically, as opposed to manufacturer brand Facebook pages, which use methods like contests and ads to boost their fan numbers. Musicians and bands go to great lengths to put out their music to an audience, often at a great personal cost. It is because of this already incurred cost that Facebook has traditionally been a musician's best friend when it comes to exposure and interaction with their audience, it's a space for the musician to continue gaining exposure and promote themselves organically.
The most common way news of a great musician or band spreads now is by word of mouth, especially on-line. These Facebook users are the ones who either see the band live in concert, then 'like' them on Facebook afterwards, or the ones who simply 'like' a band because they heard their music somewhere on-line. In either case, again, the traffic is gained largely through the band's efforts organically and the great personal cost they have already incurred. The FB users who 'like' the band's page think they're going to get frequent updates from the band, or at least updates whenever the band posts. However, the fan is wrong by reason of Facebook's recent newsfeed algorithm change.
---
Sell out or you won't reach your audience.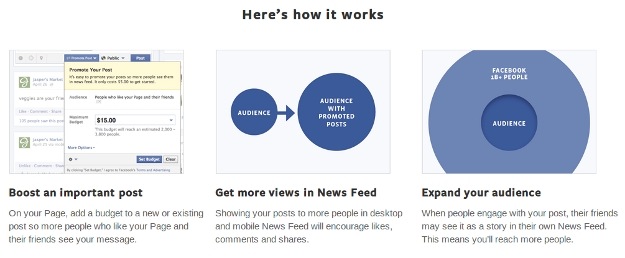 Now because of that change, musician Facebook pages, built organically, which traditionally reached their audiences organically (and have largely praised Facebook for the ability to do so), are put into a situation where they have to pay to reach their audience. As a musician and a fan, I find this to be a complete fail on Facebook's part. With the way that streaming music services like Spotify are devaluing music, it seems Facebook's algorithm has done the same to many of their musicians' Facebook pages.
Yes, I understand that Facebook's user base is continuing to expand (and that not all content can show up on a user's newsfeed), but I question how they are calculating their newsfeed algorithm if organically built pages are falling through the cracks because they won't sell out. If Facebook wants to continue to claim they're changing this algorithm to provide more "high quality content" for their users, perhaps they should continue adjusting it based on methods that brand pages use to gain traffic.