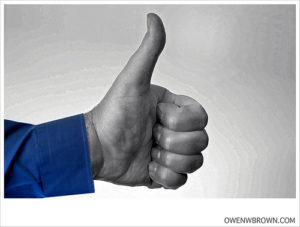 Everyday, Facebook is asking us to do all sorts of things – like this page, join this event, subscribe to this person, comment on this post, share this picture. There's a seemingly endless amount of actions a user can take, and it's as easy as clicking a link.
Each of these actions has an affect on the social network, but in what ways? Some actions trigger a notification, and some a news feed item. Some are unobtrusive and just show up on your timeline. This is all beneficial for Facebook, since social activity is what keeps the site going. As a user it's all impulse clicking, but for us to measure these actions we have to understand them.
---
Like vs Share
Let's start with the biggest one: Facebook Likes. The Like button is relatively new, having only been implemented in 2009 but in that time it's made a BIG impact. Before the Like button was introduced, websites could encourage users to "share" an object. Clicking the share link or button would make a Facebook window pop up previewing the story the user would be sharing with a box for them to enter their own comments about it. This story would appear in other users' news feeds traditionally with a thumbnail, link title and short description.
Compared to other items, it took up quite a bit of real estate. When the Like button came onto the scene, it was pretty underwhelming from a marketing stand point. "Liking" a page or website only took up one line in the news feed, saying something similar to "Laura likes Internet Marketing Ninjas". To make matters worse, likes were aggregated into one big list, with only one actually being featured in the news feed and the others being hidden behind a link ("Laura likes Internet Marketing Ninjas and 38 other pages", for example). This wasn't bad for the user, since they didn't have to see a bunch of extra stories in their news feed, but for those of us who like to use social media to reach out to potential customers… it was a bummer.
Then something neat happened! Facebook added some of the functionality of a traditional share to the Like button. Clicking a Like button on an external website immediately likes the page, but also brings up a small dialog inside of the window, rather than an extra pop up window which was obtrusive and often shut down by pop up blockers. In addition, they started pushing social plugins, which let people add buttons, such as the Like button, to their website fairly easily. Users no longer had to deal with an annoying extra pop up when clicking a share button. Instead, they could just click a Like button and move on, allowing the website to catch the casual user much easier than before.
So what other differences are there? Why use Like instead of Share?
Because Facebook says so. When it comes down to it, Facebook has deprecated the old share button. Share actions still exist (as can be seen on any post in your news feed), but for prompting users to suggest pages to other users, a Like button should be used instead.
Liking something is more casual. Sharing a page is an added feature made available to the user. If a user sees something especially interesting, the share button is there for them to act upon it. Like buttons are simpler. They're meant to be a reaction, rather than action. It asks a question: Do you like this thing? If it's yes, you click the button. That's it. Think of it like a call to action.
Likes connect users to your brand in a more permanent way. Share actions are one-offs. A user sees something, shares it and that's it. A like on a website with properly optimized Like buttons lets a company continue to reach out to users through the news feed. In addition, when a user Likes an external page, that connection stays with them and can be used for targeting via Facebook ads.
It's just more intuitive. Facebook has trained their users to "Like" things. LOTS of things. Give users something they're familiar with and they're more likely to use it.
Likes are prettier. When you click a share button which brings up the old pop up box, it's obvious how old it is. The on-site dialog that comes up when clicking on a Like button is more aesthetically pleasing and better all around from a usability standpoint.
With that said, all of these things are important. Search engines take shares, likes and comments all into consideration. The biggest reasons to stick with Likes is for usability and because they're supported by Facebook. After all, those old Share links that people are using could disappear any day and Facebook wouldn't even have to apologize.
---
What Good Are They Anyways?
Okay, so now we know what a Like is. What's the point? This is an easy one.
Search Engines are social. Sure, Google's got their own shiny social network, but that doesn't mean they're ignoring the cues they can get from Facebook and Twitter. Likes, shares, and all those other social buzz words absolutely factor into rankings. They give a person or brand social authority. Both Google and Bing have come out and said that yes, these social cues are used as a signal.
Word of mouth. Social media has completely changed that phrase. On places like Facebook, you don't just tell one person – you tell hundreds. Thousands, even! The news feed stories generated by Likes and Shares have an insane amount of reach. Not to mention many people don't even realize when they're sharing things with their friends.
Social authority is the new trust. People are judging you based on your social activity. Not you personally, maybe, but definitely your company. Seeing a page with thousands of Likes makes them trustworthy. How could thousands of people be wrong? Having a public profile also gives people the ability to contact you openly by posting on your page. If a company is willing to do that, it gives them more trust in the eyes of the user.
Social media is important for marketing – nobody will argue that. Customers expect a company to have an active Facebook page now-a-days. Effective social marketing, though, goes beyond the social network itself. Social plugins such as the Like button let you stay social outside of Facebook, and gives your users a way to connect with you without physically seeking out a Facebook account or page.