With all of the social profiles out there (Facebook, Twitter, G+, LinkedIn), it becomes very time consuming to manage them all and manage them effectively. Fortunately, there are some tools out there to assist us. These two tools are not the only tools, but they are popular: TweetDeck and Hootsuite.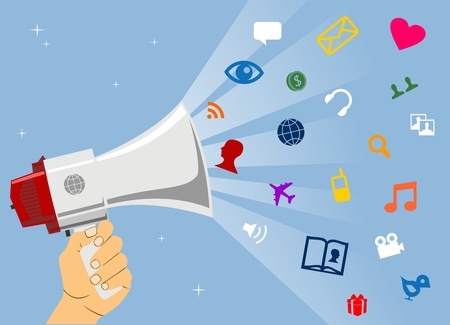 TweetDeck
TweetDeck's light interface (meaning not slowed-down and buggy) makes it a perfect choice to monitor your favorite Twitter Chat. Simply use the "search tool" to find your hashtag and you can create a column that shows only the tweets that have that hashtag, in that column. You can also respond to the tweets right there, or capture them for embeddable media content on your Twitter Chat Summary on your web site. This may become a strong contender for Storify archives!
The downside to TweetDeck? It is not quite as power-packed as Hootsuite (especially Hootsuite Pro). However, that isn't necessarily a downside if you do not need all of the features that Hootsuite offers.
Hootsuite
Hootsuite is a bit more powerful, allowing a more robust and strategic approach to your social media management objectives. However, to truly get the power-packed benefits, you really need to step up beyond the free version and go pro (currently about $8.99/mo.). This is where you really experience the time-saving benefits of Hootsuite and effectively managing ALL of your social profiles in one spot. When you balance the $8.99 against the time saved, you may find that you are saving more than you are spending.
The downside to Hootsuite? It has a bit of a steep learning curve for some. It is not necessarily as intuitive straight out of the box. Also, while the scheduling is awesome (scheduling tweets and updates), you are required to do it at least 15 min in advance (compared to TweetDeck's 1 min) and need to have them in increments of 5 minutes apart (compared to TweetDeck's "no increment" approach). Also, it costs money for the real power of Hootsuite.
What more information and further reading?
Check out what others are saying about the comparison between these two platforms:
The Consensus
While different people have different preferences with these tools, it is surprising how many use BOTH tools, for different reasons.
See for yourself and find out which platform works best for you. Sign up for TweetDeck and/or sign up for a free account at Hootsuite.