There is an interesting question being discussed over at SEOchat forums:
If I create a Facebook page for my business, which content do I put on it?
Really, a lot has been said about promoting Facebook pages, but it is not easy to find a well-organized list of ideas for content to update it:
Let's try to create one:
---
1. Idea one: Links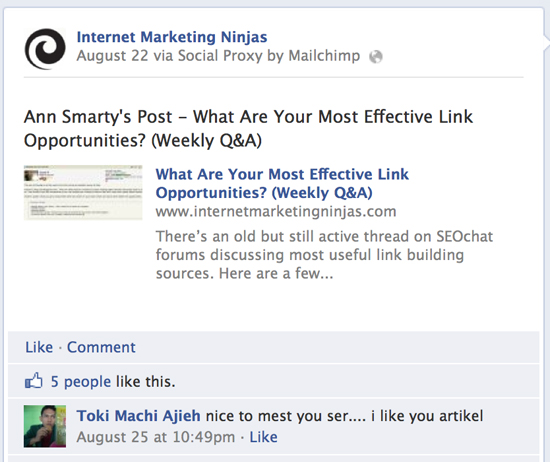 Engagement: Moderate
Frequency: Once or twice a day
Share your business reviews and mentions
Share your interviews
(!) Share any useful relevant articles within your niche (Don't just talk about yourself!)
Useful tools: Timely and Buffer (I choose these over other scheduling tools because they are so easy to use: you can set up how many updates you want to go live daily on your page. Then you can just schedule updates for the whole week to make sure something will go live daily even if you are busy with other things)
Note: While scheduling is great, nothing works better than manual updates from time to time – simply because, when updating from Facebook interface, you can make sure the best image (as well as the best snippet) is chosen for your update.
Useful reading: For both manual and scheduled updates, set up your blog to force Facebook to choose the best images from your pages.
---
2. Idea two: Photos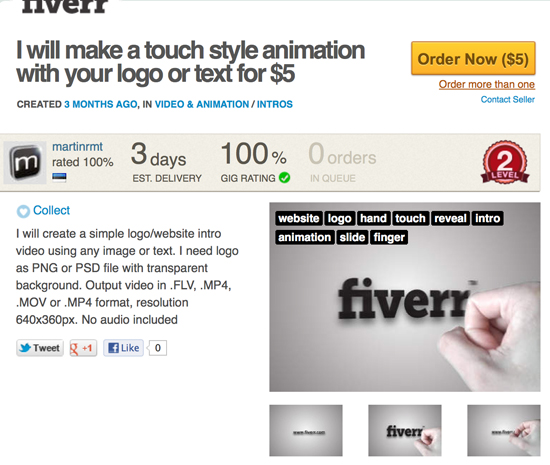 Engagement: Very high
Frequency: Twice a week
Share your team photos;
Share photos from your team events and conferences;
Share creative promotional photos
Useful tool: Fiverr! Use it to get inspired and have some cool photo interpretations of your brand logo (Example)
---
3. Idea three: Questions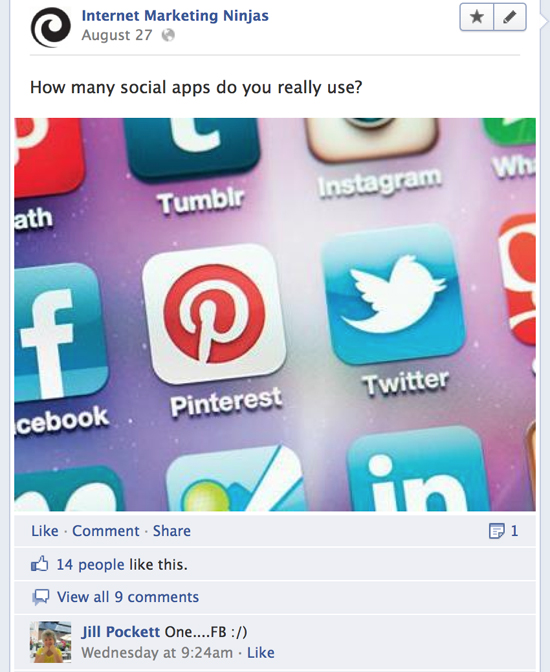 Engagement: High
Frequency: Twice a week
Useful tools: Track which questions are hot in your niche using Q&A sites.
---
4. Idea four: Contests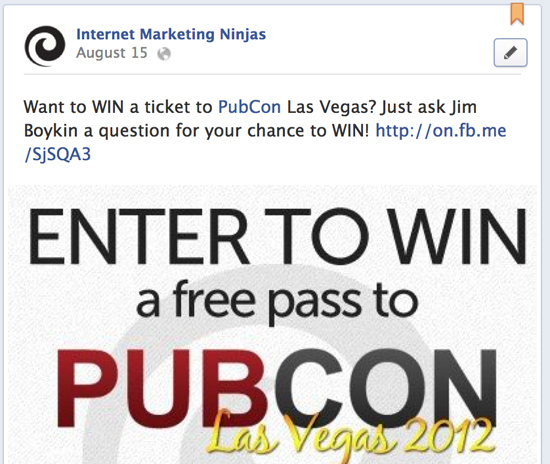 Engagement: High (Recommended: Use Facebook promoted posts option for higher reach)
Frequency: Once in 2-3 months
Any other cool ideas? Please share them in the comments!