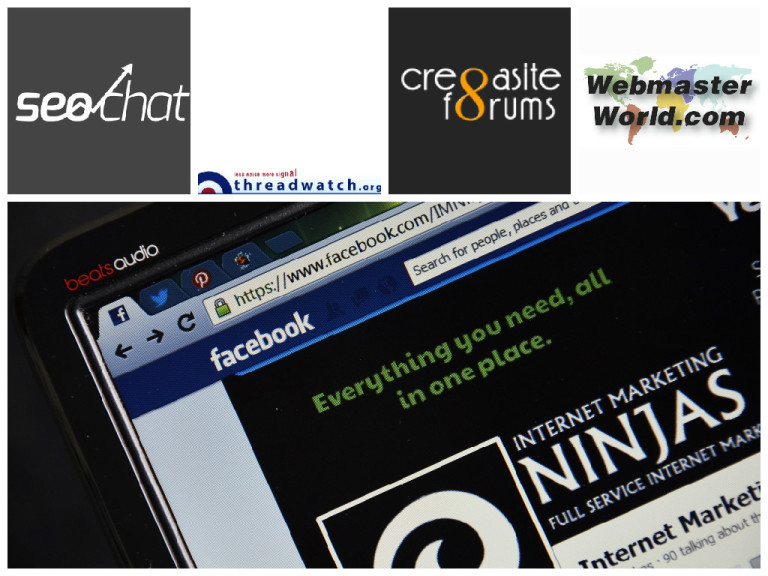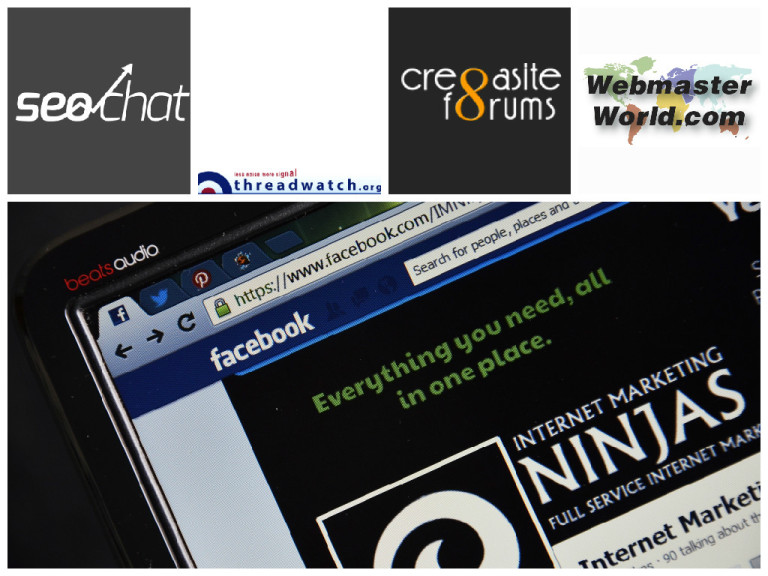 If you thought this was a slow news week, think again! The whirlwind of great threads and discussion coming out of WebmasterWorld this week will change your mind.
Probably the biggest news is the U.S. Senate's decision about net neutrality. You've probably heard about that one on cable news – now you can read about it from the experts who make their living on the web every day.
Among other news updates, we've also got a neat discussion from Cre8asiteforums about the future of voice AI. Are products like Alexa and friends the future of search?
Google to Deprecate and Remove Trust From 30,000 Symantec-issued Extended Validation Certificates
Google and Symantec have been in something of an extended slap-fight for a few years now. The issues stem from the fact that Google doesn't always have the greatest faith in Symantec's system for issuing SSL certificates.
This latest batch of 30,000 smells especially fishy to Google – so much so that they'll be deprecating and removing trust from them. There is a process to regain that trust, it seems. Symantec isn't taking Google's comments lightly, and called them "irresponsible."
But, as Robert Charlton points out in this thread, that's kind of like the pot calling the kettle black. An Ars Technica piece reminds us that back in 2015, Symantec fired an unknown number of employees
"…for issuing test certificates for third-party domains without the permission of the domain holders. One of the extended-validation certificates covered google.com and www.google.com and would have given the person possessing it the ability to cryptographically impersonate those two addresses."
Yikes. AussieWebmaster points out that
"Namecheap is offering free Comodo SSL certificates as replacement of Symantec ones for full term left on certs."
U.S. Senate Says ISPs Can Share Your Browsing History Without Permission
I'm sure that there are some advertising big-wigs out there who are jumping for joy at the prospect of getting to know their potential customers more intimately (and without the pesky need to ask for permission first), but the users of WebmasterWorld are largely appalled at this development. Keyplyr writes that
"'Share' makes it sound almost innocuous. This new vote allows ISPs to package your usage data into various products to be sold to undivulged 3rd parties, for undivulged reasons…all without your consent or notification."
RhinoFish writes that
"Trying to hide our data, or rely on politicians to protect it, isn't working. We need ways to randomly poison our data, so it's utterly useless."
Give this thread a read for a new perspective on this widely reported story.
Voice AI – What Do We Do With It?
The future of search could be in vocal AI programs. In an abstract sort of way, it seems to just be a matter of transforming currently existing search and web-interaction technology (dialogue boxes, forms, etc) and make them work for voice-to-text. Different languages raise some concerns though, as iamlost points out.
"Being a unilingual English comprehender with sites available in 3 other languages, text input and response is fairly straight forward (hire translators!). Voice is not. Almost all the research being done, and certainly all the work I can attempt to play with/from, is in English. So, while I have got an almost viable audio search input with either/both text/audio for my English sites, that may never happen for the others."
EGOL points out that voice seems more accessible than the normal computer:
"I am surprised that some of my old fart friends and relatives are using voice input. If you watch them on desktop machines, which they have been using for years, they seem like noobs. But, they are using voice input to search and text."
What are your thoughts?
Advertisers are Suspending Ads on YouTube
Remember when last week, it was discovered that Google was showing ads for the UK government and some big companies on ISIS videos, among other unsavory things? It hasn't gotten much better for Google since then. In fact, some advertisers are
"demanding prime space at discounted prices from Google,"
says WebmasterWorld member nonstop. Engine balks at this.
"Programmatic advertising will tend to cause issues. If, as an advertiser, I don't know where my ads are going, that's my fault. I'd want to control the ads to know which ones are in my market. Some just want to get to as many people as possible."
Fred is Confirmed as a "Quality Update," But Not Everyone is Buying That
There is still enough evidence for some webmasters that off-site factors (such as links) were a part of what drew Fred's ire.
Even the confirmation is had to call "concrete" – Gary Illyes officially called it an update and John Mueller advised that webmasters look at quality factors to make their websites better. Fred was not directly called a quality update.
Get up to date on the controversy with some helpful links on Threadwatch!
Facebook Releases Live 360 For All
Facebook has been testing Live 360 since last year, and it promises to bring some interesting new live-streaming features to the platform.
If you've been using it in a marketing context or are eager to try it out, share your experiences with us on WebmasterWorld!
Watch Your Store Locater Popups
It's hard to tell if Google's intrusive popups penalty has had a big impact on the web…but what we do know is that Google has some strict rules about what makes something "intrusive."
Even helpful popups like store locaters can be considered intrusive if they're too big!
Twitter to Start Selling Pre-Roll Video Ads in Front of Periscope Videos
Here's some more live streaming news from the world's other social media giant!
"Selected publishers and creators can earn from the ads and get around 70% of the revenue from ads,"
writes WebmasterWorld admin engine. That's pretty generous, especially compared to offers that Facebook has made for video ads. Interestingly, Twitter describes this kind of advertising as "brand safe," which is probably a dig at all the hot water that Google is in.
Google's "State of Website Security 2016"
An astonishing 36% more websites were hacked in 2016, compared to 2015. What's more, even though Google is able to detect these things they aren't always able to warn webmasters. Your run of the mill site owner might not even know about Google Search Console – and if they don't have it connected, Google has no way to warn them that their security has been breached.
"Since there is no reliable direct way to notify site owners their site is hacked, having it disappear from the SERPs would be the next best thing… provided there is a privision for the site owner to see an alert in that regard,"
writes tangor. Forum member iamlost writes that "Google is already blacklisting almost 100,000 sites a week for malware and phishing. Granted not all those are hacked, many are purpose-built, regardless the numbers are huge. And does not include sites hacked for 'SEO' reasons."
Businesses buy and sell themselves all the time. Well, maybe not an individual business but in aggregate. When one business buys another, the big SEO question is
"What do we do with our two websites? How can we maintain as much power and authority as possible through this transition?"
The senior members of SEO Chat have lots of great suggestions. One of the dangers is losing some customers if you just redirect one site into another, writes Prof.stan:
"I know taking decisions costing wise is one of the important factors for the business. But we can't deny the facts of our audience as they treat different sites as a different entity. So, it might be a possibility if you add 301 redirects then your user could be discarded from the site and that will be reflected negatively towards your brand image somehow."
But there are other things you can do – and still do a redirect – to preserve your image.
Bing Ads Monthly Budgets to Migrate to Daily Budgets in April, 2017
This could be a big change for anyone who advertises with Bing Ads. The forced migration will be completed by April 30th, and Bing recommends that its advertisers switch to a daily budget manually in advance.
They have some instructions for how to do so and how to make sure that your records remain basically the same.
Windows 10 Creators Update to Roll Out April 11, 2017
Here's something for our designers to get really excited about! The new update for Windows 10 Creators, including Surface Book and Surface Studio, will be free and rolling out mid-April.
If you use them, then dive into this discussion on WebmasterWorld and contribute your thoughts, hopes, and expectations for the future of these products!