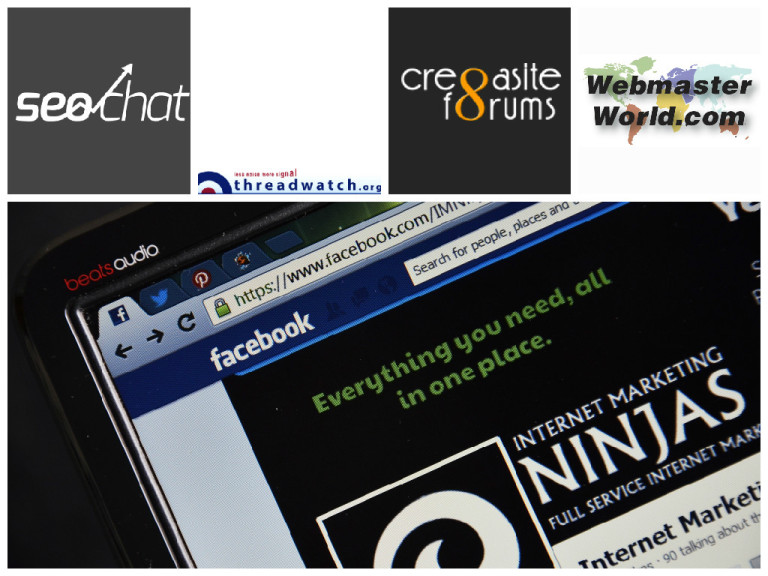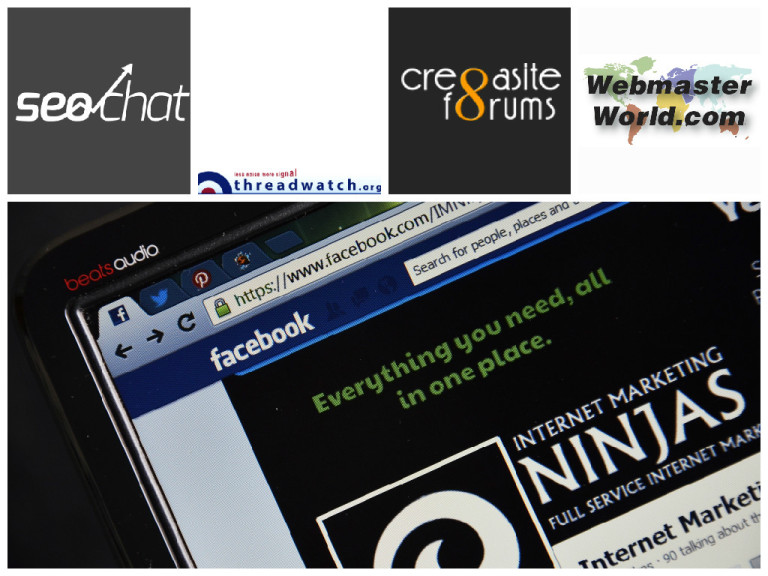 We've got a little bit of the serious and a little bit of the silly for this week's roundup!
WebmasterWorld has threads about Google's April Fool's Day pranks that we think you'll enjoy.
Then on SEO Chat, the title thread is an interesting discussion about forum signature links and their potential dangers.
In addition to that, we've got news about Twitter Lite, Search News Central, organic mobile traffic, and what the kids are up to today on their phones.
Let's get started!
Mobile Optimized "Twitter Lite" Rolls Out
With half the calories and twice the mobile optimization, here comes Twitter Lite! It's aimed at low bandwidth and slow connections and even comes with a "data saver" mode.
Sounds like a well built machine, eh? On WebmasterWorld, keyplyr writes that it hasn't reached the Google Play store just yet. Rumbas writes that
"Twitter is not the most bandwidth sucking app and seems rather light weight as is. However I certainly welcome a lighter and faster version."
You can test it on desktop if you like!
Search News Central is Back – Times Three!
Long-time members of our communities – Threadwatch especially! – might remember Search News Central. DocSheldon recently posted on Threadwatch that he's purchased and will be reviving it!
The best part is that it'll be coming back three times stronger with new UK and Australia centered versions.
They're looking for writers, so if you're interested (or know a friend who might be) send 'em here!
Exercising Care With Forum Signature Links
The members of SEO Chat are discussing whether or not signature links are dangerous in the post-automated Penguin world. DirectHits writes that they've been struggling to get a domain ranking for several months.
"I found the majority of my links originated from my signature here in SEO Chat. Three days after removing it, I landed on the 2nd page in Google for the keyword I had embedded in the link."
Resident moderator dzine writes that
"I reported on similar effects about 12 years ago, but back then there didn't seem to be an actual ranking drop. Only a Pagerank drop…"
DirectHits adds again,
"Right after Penguin, it was said that if more than 15% of incoming backlinks used the same link text, that you were risking penalty. I did find that to be true, and because in this case it was a new domain, I probably had twice that percentage."
Links on SEO Chat are all nofollowed, so theoretically they should not have any impact on a site's rankings. But it could be the anchor text that was to blame in this case. Give this one a read!
There's a new thing that all the kids are doing these days! The gurus of Cre8asiteforums are discussing it.
It seems that smartphone users aren't sharing links anymore – they're just sharing screenshots of websites instead. Built in tools and apps are making this practice even easier to do than sharing a link, writes iamlost.
"Spent the past week developing, testing, and this weekend rolled out [a screenshot sharing tool] to a few sites for live testing. Was happily simple as have a similar method with coupons. With the app it is even easier as can do the Instagram method where one can actually respond to the user taking a screenshot and ask if they'd prefer to use built in sharing."
It's interesting, but the thing is that there's never any link! So how does a screenshot user get back to the site? The value is being debated in this thread.
Google Dealing With Spammers Pushing False Reality
Here's a fascinating discussion from WebmasterWorld. As I interpret him, forum member goodroi is putting forth the theory that fake news and inaccuracies in Google's direct answer and knowledge graph systems can be traced back to early ORM techniques.
"It seems this is a natural evolution that started with big lobby groups that hired reputation firms to fix embarrassing SERPs like the high fructose corn syrup damage control situation. Then political groups and religious groups realized they could use the same exploits to push their own agendas."
It's quite frightening to think about, but if you visit any fringe community on the Internet, I bet you a nickel that you'll find someone describing how to alter a Google image search for a keyword, or how to push a favorite zealot's blog post to the top of an otherwise innocuous query.
"Enormous sums of money are being spent to flood the web with lies and misinformation. I think that so far Google has done a fairly decent job of protecting their search results, but the situation is getting more precarious every day,"
writes aristotle. What do you think?
Organic Mobile Traffic is Hard to Get!
A member of WebmasterWorld contends that mobile Google SERPs are becoming so heavily monetized that organic traffic is almost impossible to pull from it.
And it's true that it is difficult, but should you give up? Maybe not, but you should definitely diversify. Check out a summary on Threadwatch!
April Fool's Day on WebmasterWorld!
We had a bit of fun on WebmasterWorld Saturday! Read all about Google's new "Preferred SEO Partners Program," at the link above.
Gary Illyes and John Mueller themselves will take you out for coffee and lunch if you're invited! Plus they'll give you a leg up in the SERPs.
"I signed up, amazingly they showed up at my place. But when I greeted them at the door I realized they were zombies,"
writes NickMNS. Maybe it should have been an October program!
Did you know that Google's AI requires a team of psychiatrists to deal with its mental disorders? It's true! Spending your whole day surfing the Internet and trying to learn about humanity is hard work, as it turns out. It's also extremely disturbing work.
"Maybe the AI is having relationship issues," writes NickMNS. "I hear the bots over on the darknet, 'they' are pretty wild."
Not2easy has an interesting scoop on the AI world:
"I was reading on SnapBook that they have partially succeeded in digitizing Xanax in an attempt to help with the wild mood swings."
Do you "pop" a digital pill, or is it more of a "boop?"
Iamlost, as always, shares sage insight:
"The Google Brain team has come to the conclusion that the underlaying problem with their AI models is that the young (primarily) male Googlers had unconsciously 'project[ed] a parochial alpha-male psychology into the concept of intelligence…'"
The lady Googlers are on the case, though. Hopefully they can stop Deep Mind before it morphs into Matthew Broderick and blows us all to kingdom come!