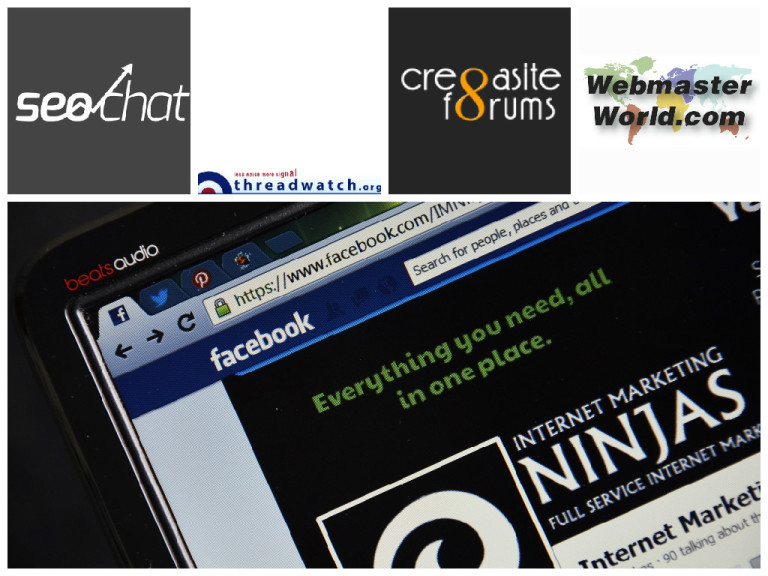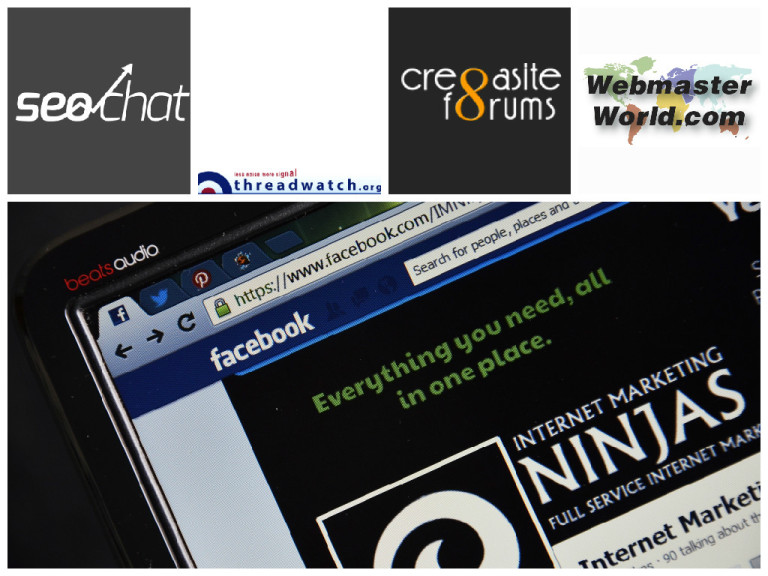 The SEO world has more acronyms than you can shake a well-optimized stick at, and our communities are talking about some of the biggest ones this week.
On Cre8asiteforums, we'll talk about social media and compassion, Amazon's strange new .bot TLD, and lending a hand to an old friend.
From WebmasterWorld, we have stories about vanishing image search traffic and the difficulties involved with switching from HTTP to HTTPS. Then there are three fascinating discussions from SEO Chat – one of them about PBNs!
A New TLD From Amazon Registry Services: .bot!
They even created a new website just for the announcement, nic.bot. Believe it or not, Amazon says that they're "excited" about this launch. Personally, I can't quite see why.
But some Cre8asiteforums members like iamlost seem to be implying that it could be a honeypot. Perhaps spammers will seek out .bot domains as cheap ways to spam…and then we can ban them en masse!
Or perhaps ban everyone except those who use .bots for scraping? It promises to be interesting to follow, at the least.
Yet another SEO Chat thread where I wish Fathom were still with us. In this thread, newbies and senior members alike are discussing the risks of PBNs and whether they're still effective and relevant.
Prof.stan makes the biggest point –
"You can easily be caught by Google and your site will be penalized."
KernelPanic adds that
"Yes! PBNs work, and they are a great way to game the system. Build it, work it, profit off it but understand, eventually you will get caught." Chedders writes,

"For crash and burn sites I have to agree with KernelPanic here, you can see fantastic growth in SERPs but I am afraid it's not a long term practice."
Of course, it's also important to make sure that anyone you build a PBN for understands these risks. The worst part about this technique is that a lot of newbie freelancers seem to think that it's flawless – they build PBNs and use them for their clients…and the clients are the ones who are devastated and destroyed in the end.
At any rate, there are lots of great posts in this thread – and some great old links to posts from Fathom, who had a great deal of personal experience with PBNs crashing and burning.
Is Image Search Traffic Vanishing?
WebmasterWorld member Archbob writes that, earlier this week,
"…traffic from images.google.fr, images.google.de, and other international image searches just all of a sudden disappeared."
Ordinarily, you might be inclined to brush this off as individual experience – but several other WebmasterWorld members are seeing the same thing. Lake offers a potential explanation:
"Someone mentioned that they rolled out the new image search design to those countries? (as in, they used to show the actual page vs making users click a button now)…"
Could that be the cause? Read this thread and find out!
Google and Defamation/Fake Reporting Websites
Besides fake news, which is the news du jour, there are a lot of infamous defamation and scam websites out there. You probably know the kind – they rank for someone's name and picture, and call them something unsavory.
They offer to remove these listings for a price, and that's how they survive. Why doesn't Google just get rid of all these awful places?
Chedders writes that,
"Google generally don't take a stance on content, it's an algorithmic ranking so providing they do their SEO better than others then they will rank. Google only tend to take these sites out if there is legal or moral reasons to do so…"
This is a pretty relevant and charged topic these days but I think our senior members and newbies handled it well and had a great discussion! Read, enjoy, and add your two cents!
Lend a Hand to SEO Pioneer Ammon Johns!
Besides helping Kim set up Cre8asiteforums back in the early 2000s, Johns is well known in SEO circles for his great generosity in helping newbies get on their feet.
Some of the biggest names in SEO today owe their success to those first steps that Johns helped them take! He's in a tough situation these days – friends of his and our communities are working on a GoFundMe, which I encourage you to donate to!
Was There an Algorithm Update on February 7?
From the Threadwatch rumor mill, we have news of a potential algorithm update on February 7. Google's only comment so far has been "No comment," so we don't know for sure.
But SEOs across our communities seem to believe that something happened.
We're so focused on SEO, business, making money, and fighting for influence that sometimes I think we lose sight of the really human aspects of social media.
We probably also have lost sight of social media's capability for compassion. Iamlost found a great example of an important Tweet – one that represents history and calls for it to be remembered. Check it out in this thread.
Search Console Refusing to Update HTTPS Status
Every time you read a thread about an HTTPS migration, you think you've seen it all. But there must be billions of different website configurations out there – a holdover from the "Wild West" days perhaps. Sometimes these configurations represent very sticky problems for anyone who wants to take the site to HTTPS.
That's what happened to this WebmasterWorld member. They got a little more than they bargained for, but you can reap the rewards by reading some of the top tips shared by senior members!
Let's end this week's update with a thread so nice, we had to recommend it twice! YouTube strategy is something that we don't get to talk about that often. It still seems like it is a mystery to many of our members.
But Prof.stan brought some great tips to the table this time, and it seems to have attracted more great tips over time! Dive into this thread and add your own tips, if it please you!