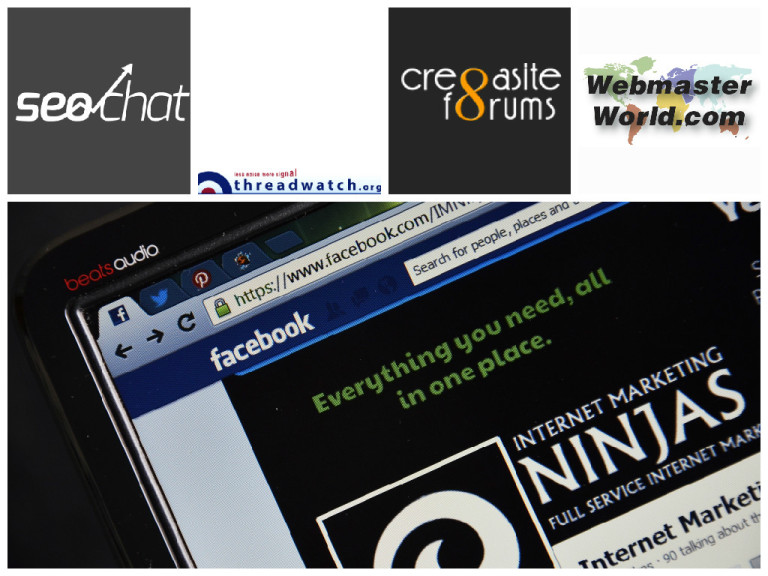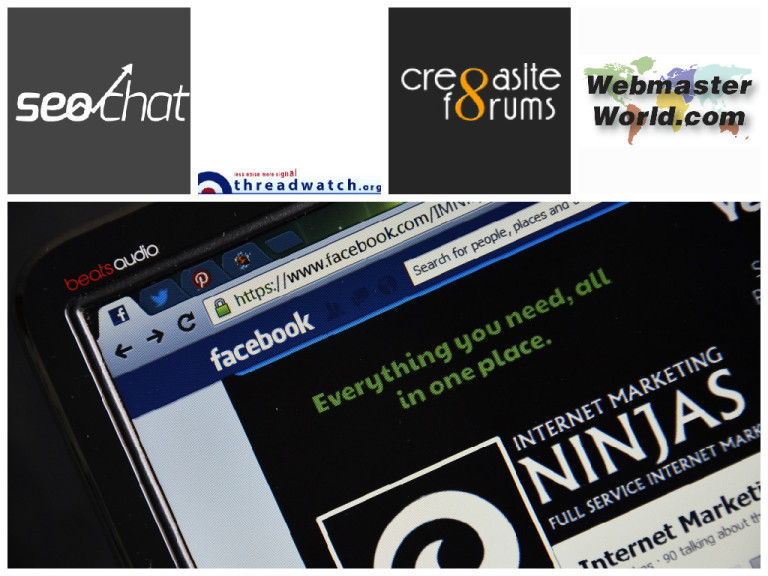 Google made plenty of announcements and turned plenty of heads this week. Our communities have been talking about the most pressing stories, and I'm here to share 'em with ya.
In addition to Google news, we've got some threads about content optimization, redirects, and the ROI of switching to HTTPS. Let's dive in!
Google Will Update Googlebot Smartphone UA on April 18
Next month, Google will be updating its Googlebot user-agent so that it can
"better understand newer web technologies." What that translates to is "these are the new UAs Googlebot will be using to check for cloaking and mobile friendly," according to WebmasterWorld user kyplyr.
So far, that seems like the main difference between the old and new UAs. If you've been seeing blocked resources in your reports that are actually being blocked by Google's robots.txt, for example, it seems unlikely that this change will fix that.
Google Mobile SERPs Update in May Will Increase the Effect of Mobile Ranking Signals
Remember Mobilegeddon? Remember how it kind of… fizzled? Google says that they'll be updating that algorithm in May and amping up the ranking signals that get sent to mobile friendly pages. Coupled with the new user-agent, this means that a lot of changes will be happening on mobile devices in the future.
Don't panic though – according to Google's official announcement, a "highly relevant website" could still potentially outrank a mobile friendly one. If you've looked at mobile SERPs lately, WebmasterWorld users are saying that they look quite different from desktop SERPs. Check 'em out – things have changed quite a bit since Mobilegeddon hit.
The Problem With SEO As "Usual"
Day-in, day-out SEO has got to go – focus on the future and on reality, not on the mythical past. That's the gist of this excellent post by WebmasterWorld user iamlost.
"SEO, as usually practiced, creates a critical chain of linked… problems that artificially constrain a website's growth and prosperity."
Iamlost writes that there is an unnecessary focus in today's SEO world on the "biggest and best" search engine, first time visitors, and placing all of your eggs into one basket. As one example, iamlost points out that in the UK 90.5% of searches happen on Google… but almost two thirds of transactional searches occur on other engines like Bing and Yahoo.
"The largest step in 'SEO' these days is to avoid repeating past mistakes, or reading of past methods and trying to implement them now. The landscape has changed and the mindset needs to follow," writes user tangor.
Forecasting the Impact of Local Business Cards
Local Business Cards are a new feature that Google is currently testing. They allow a local business to directly insert business images into their SERP listing. They make for extremely attractive listings – over on Threadwatch, you can find a link to a story by Andrew Shotland with some examples.
If Local Business Cards take off, it could mean big business for local SEO agencies. Shotland writes that,
"As we have seen with Google My Business, adoption of a service that pumps your data directly into Google's SERPs is actually easy for a huge number of businesses to ignore and is driving a huge growth in the local SEO services industry."
Google Tests Product Listing Ad Carousels
The right side of SERPs was formerly reserved for text ads – but they've since been replaced by PLAs and knowledge panels.
Now it looks like Google might be testing a new feature – putting PLAs in carousels instead of grids. You can read about all the details over on Threadwatch!
Google Gets Tough on Disclosure
Late last week, Google changed its best practices document to give some advice to bloggers: if you get free products, disclose that fact in your reviews. They also asked bloggers to only use nofollow links in such reviews. Finally, Google says that every review needs to be "unique and compelling."
A Threadwatch reporter speculates that this is their way of asking bloggers to write their own reviews, instead of using copy from an advertiser or pasting the product description into a blog post.
Search Engine Land wonders if a group of manual actions is waiting in the wing to follow these changes. Is this Google's way of saying,
"Fix your blog posts now, be honest about getting free stuff in the future…or else?"
Is Switching to HTTPS Worth It?
Is switching to HTTPS worth it?
Click To Tweet
If, like me, you spend a lot of time on SEO forums then you know that switching to HTTPS isn't easy for everyone. Some people have a lot of trouble with it. They complain of lost rankings, lost traffic, de-indexing… it can be a mess if you don't have a comprehensive checklist beforehand. So is the headache worth it? Most of the WebmasterWorld users in this thread say… probably yes.
"I've moved twelve sites to HTTPS int he past three weeks. No downturns, no problems… and everything's everything," writes user netmeg.
User Robert Charlton adds that
"…HTTP/2 is the coming protocol, and it's going to require HTTPS…and I would certainly move in that direction if I had an ecommerce site."
Not everyone agrees though – user JS_Harris writes that
"If you don't sell product or take visitor input there really is little benefit to HTTPS, at least not enough to offset the cost and headache."
What do you think? While we are there, here's how to move to https site (for beginners)
Can Less-Relevant Content Hurt Your Rankings?
Can less-relevant content hurt your rankings?
Click To Tweet
Here's an interesting thread from SEO Chat! A long-time user added some content to their DJ website with a new spin. This content wasn't targeted from DJ to client, but from DJ to DJ – sound system reviews, tips and tricks, etc. Some of this content performed quite well, generated great traffic, and began ranking. But even if traffic is up, leads from Google are down.
Could it be the content's fault? The user, LTParis, writes
"…while I have gained tremendous traction in a couple articles, making first page organic views in general searches…and a couple product reviews…it seems that one of my core longtail keywords…is down in SERP placement."
Ann Smarty suggests trying to point users from the new content towards lead generation:
"I'd play with some secondary calls-to-action for the traffic that isn't representing your immediate customer…"
What would you do?
Google and Facebook Unite – Open Source
Facebook's Open Compute Project (OCP) has finally convinced Google to get on board. Together, they're working on open source hardware and trying to improve large-scale operations and data storage.
According to Cre8asiteforums user iamlost, though, OCP certification doesn't count for much. Google and Facebook seem to focus on scale and quantity, but not quality.
User iamlost calls it "a typical quantity over quality scale cost determination. Which is fine until financial institutions… or health care providers or electrical utilities… decide that OCP certification is sufficient… and they lose or corrupt your financial, medical, lighting, and heating wherewithal."
What to Do With Pages That No Longer Reflect Your Business Model
A user on Cre8asiteforums has some old pages that rank well and pull traffic, but aren't representative of their new business model.
They'd like to take the old pages and 301 them into new ones – a common story. But if the new pages don't relate well with the old ones, should you still do the redirect? There are other options, writes user Black_Knight.
"You'd be better served… to simply delete the old pages and serve a specifically crafted 404 page that explained those resources were gone, but that visitors might like to view page X, Y, and/or Z instead."
Of course, that comes with risks – such as losing the old page and all of its gains. Redirects and the value of content are deeper topics than they first seem – get some great insight on Cre8asiteforums!
Follow our weekly industry news on Flipboard!