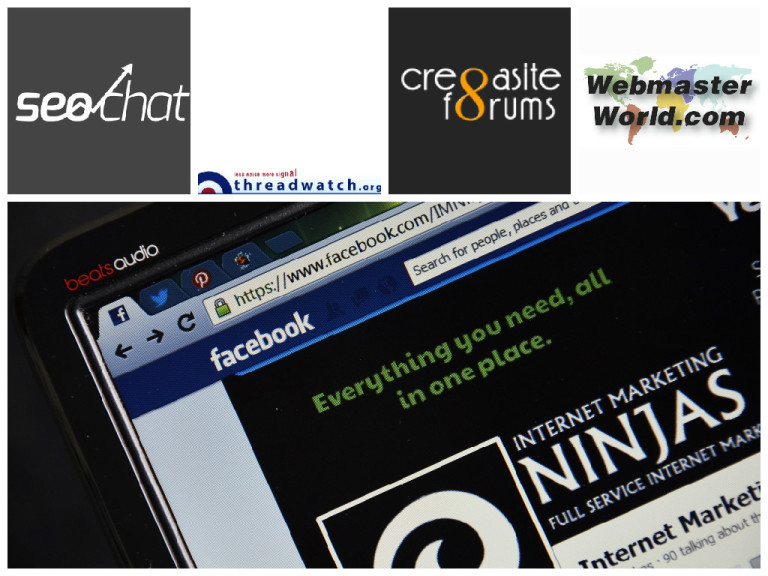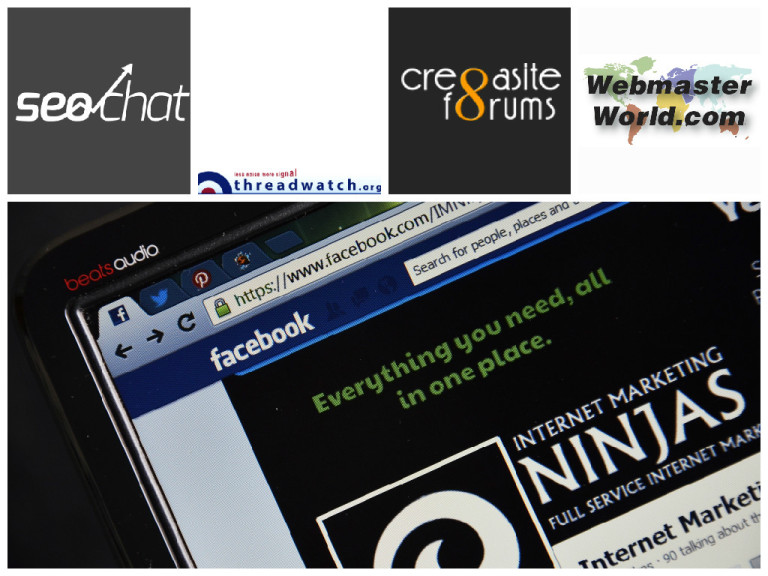 This week's title refers to a startling revelation by Google that 67% of mobile shoppers convert on desktop. That means that they're looking for products on mobile devices, then leaving and returning later on desktop to actually make a purchase.
That might sound a little odd at first blush, but one of our Threadwatch reporters has a great example of how it shouldn't always be terribly surprising.
Besides that, we've got threads on pagination and content writing from SEO Chat, and discussions about manual actions, Analytics referrers, and Blogspot on WebmasterWorld. Take a look!
A New Referrer in Google Analytics
Have you noticed? -> A New Referrer in Google Analytics
Click To Tweet
Get ready, because it's a bit of a mouthful: com.google.android.googlequicksearchbox. A user on WebmasterWorld reports that they've just started seeing it all over the place in Analytics. User Andy Langton points out that Google uses it as an example referrer in one of their blog posts.
Langton goes on to say,
"I see it starting around 27th April, from Android devices, naturally. From the actual referrer, my guess would be a link from the default Google search bar on a device (this opens in the Google app rather than in a browser)…"
A later test confirmed his suspicions –
"…it is from the Google search app installed by default on Android devices."
But why has it only recently started appearing?
Featured Snippets Get Expanded Topics
Google is making it even easier to do research with search queries. Any time that Google thinks it can answer a query for you right off the bat, they'll feature a URL and a snippet of text from it above all other search results.
Now they're adding "expanded topics" to that snippet. So for example, if you search for birth control then Google might link you to Google searches about family planning, abortion, or fertility in their featured snippet. Get the whole story from Threadwatch!
Google Blogspot Now HTTPS by Default to All Blogs
As WebmasterWorld's admin, engine, points out – HTTPS used to just be an option on Blogspot. Now it's the default. You'd imagine that increased security would be a good thing, right?
But one user on WebmasterWorld wonders if giving HTTPS status to all blogs, in a blanket move, is really such a good idea. Does it water down the notion that HTTPS sites are somehow better or safer to visit?
The Nitty Gritty of Pagination
Here's an interesting technical discussion from SEO Chat! One of our users has been wondering whether they should use rel=next and prev, or a view all page. They write,
"…Google recommends a 'view all' page that is the canonical version linked to as canonical from each paginated page. But if we did this, the page itself as a view-all would be huge and load time would be incredibly slow…"
One of our long-time users, daniel.o has a great break down of what the advantages and disadvantages are of rel=next and prev vs a view all page. Definitely one of our more technical discussions – but we like those! And we think you will too.
Almost 500 Manual Action Messages Were Sent Per Hour in 2015
Almost 500 Manual Action Messages Were Sent Per Hour in 2015
Click To Tweet
Clearly, Google had its hands full. Every hour of every day last year saw 500 manual actions begin sent out – that adds up to 4.3 million. To the users of WebmasterWorld, this suggests that the process is heavily automated. It's not clear whether that includes follow-up messages from Google, such as replies for when webmasters message Google saying they'd like a review. But still, frequent communication must be a good thing right?
User ken_b points out a particular part of this news story – 65% of all spam reports were acted on, and 80% of those acted on were later considered spam. Ken_b writes,
"I wish we had a time frame for how long it took for them to act on the 65%. Still, it should be kind of encouraging to those who file reports. Acting on 2 out of 3 isn't a bad ratio."
67% of Mobile Shoppers Convert on Desktop
A Threadwatch reporter found this statistic on Twitter, as reported from someone at Pubcon Austin. Why wouldn't users convert on the same mobile device that they found the product on? Well, it could be about how user friendly (or unfriendly) the product pages are.
On Threadwatch, Adam W uses the Humble Bundle video game pack as an example. For the Humble Bundle, customers get to choose how much of their money goes to charity and how much goes to the video game developers.
"On my phone, the sliders which change the dollar values for each of these recipients were very difficult to line up. Touch screens and I have never really gotten along to begin with…but still – it caused me to bounce and finish my transaction via desktop."
It might also have to do with brand recognition – perhaps a user discovers a product on mobile, but it's being offered by an unknown storefront. They might return later, on desktop, to a more trusted store to make their purchase. Definitely an interesting read!
Search Console and Switching to HTTPS
On Cre8asiteforums, a user wonders what needs to be done in Search Console after installing an SSL certificate and setting up their redirects. But what about alerting Google to the change in URL?
The trouble is that Google says different things on different help pages – sometimes it advises webmasters to request a change of address…and other times it says that Google is capable enough to recognize a change on its own. So which is it?
When Unique Content Isn't An Option
For big eCommerce websites especially, having unique content everywhere isn't always an option. With thousands of products, some repetition is inevitable. So what's too much? How can you balance unique content with time efficiency? As Ann writes,
"Unfortunately, there is no easy answer to this question…[a] crawler will probably go through all your pages but it will save only a few of them with unique enough content…The preferred way would be of course to craft original content and hide everything that's not original (or lacks content) from search engines…"
Chedders writes that one should try to prioritize products that are most ordered or considered "essentials." How do you balance content creation and time management?
Subscribe to IMN Industry News via Flipboard!