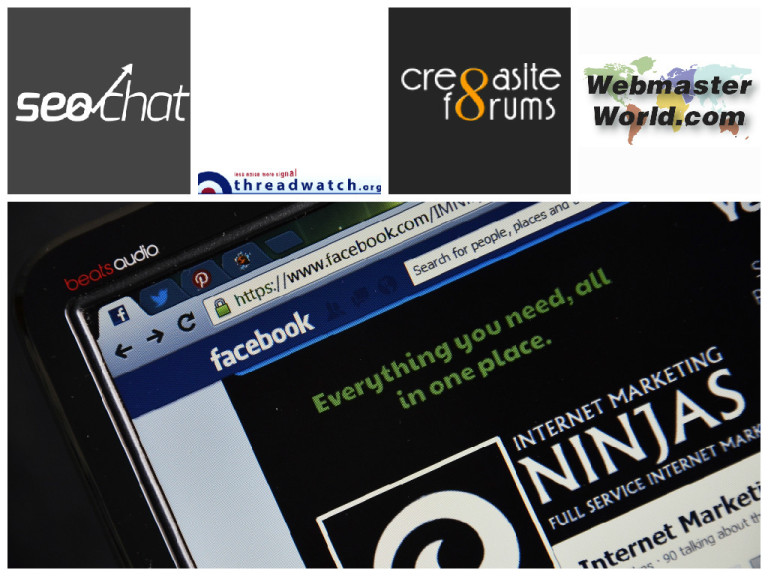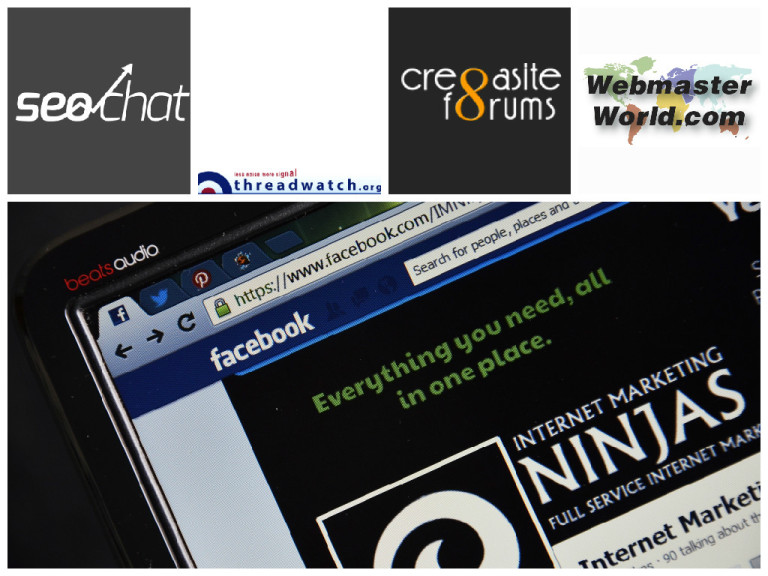 Howdy folks! We've got plenty of intriguing news and expert advice in this week's forum roundup. Summer's winding down but our communities are as busy as ever!
Did you know that it was Cre8asiteforums 18th birthday this month? They're one of our crown jewels and there's a lot of history in that forum!
If you haven't yet, their anniversary is a great excuse to head on over and browse some threads – or join up and start posting.
WebmasterWorld gurus are discussing Pinterest's new video ads and link maintenance, and from Threadwatch we'll bring news of Bing's changed approach to right to be forgotten requests and Google's Keyword Planner. Here we go!
Happy 18th Birthday Cre8asiteforums!
Happy 18th Birthday @Cre8asiteforums!
Click To Tweet
Every week, we bring you forum highlights from Cre8asiteforums that offer a unique, UX-focused, practical, expert perspective. This month, we're all celebrating their 18th year on the Internet!
Pretty impressive, eh? As Kim puts it, "Forums were the pulse of knowledge share and communities were where expertise was shared freely. Only a few have survived." It's still one of the best and most tight-knit communities on the web. Head on over and wish them well, then dive into some of their current threads!
Pinterest Adds Video Advertising
First buyable Pins, and now this! Pinterest is moving awfully fast these days! According to an article from recode.net, video ads will now appear on users' main Pinterest feeds.
"A short preview of each video ad will appear in the main Pinterest feed, but won't play with sound. Once you click on the ad, you'll be able to watch the video in full, with sound, while you scroll through as many as half a dozen Pins the advertiser has selected to accompany the video."
Sounds friendly for advertisers and minimally invasive for users. What's your take?
Performing a link audit isn't easy, but it might be one of the most important things you can do to maintain the longterm health of a website. Goodroi on WebmasterWorld reminds us that links are still one of the most important ranking factors according to Google.
And if you aren't taking care of them, you'll pay the price for it. And it's not all about external links, either.
"Are you regularly checking your backlink profile to spot and regain backlinks that former link partners deleted? Are you crawling your site for broken internal backlinks? Are you regularly reviewing your competition's backlinks to find new link partners?"
User jmccormac writes that
"Most webmasters seem to have no idea of the fragility of the link graph of their sites. Every month approximately 2.3 million .com domain names are deleted and with them a considerable number of links."
This is thread full of in-depth discussion between many experts – lots of opinions, wisdom, and experience being thrown around! Give it a read!
Bing Modifies Its Handling of Right to be Forgotten Requests
The Right to be Forgotten has been debated a lot with Google but, as Threadwatch contributor Adam W writes,
"We often forget that RTBF affects other search engines as well."
Like Bing! Bing has been handling RTBF requests by blocking information only on country-specific TLDs. So for example, if France requests some information to be "forgotten" and removed from Bing, Bing would block it only in Bing.fr. You could always visit Bing.co.uk or Bing.com to find it. However,
"Bing is now rolling out a change that will block a requested removal from all versions of its platform."
Their method is by filtering "based on the country of the searcher's IP rather than the version of Bing being used."
So, it's still not perfect – but it's progress, no?
Things Go From Bad to Worse for Keyword Planner
Keyword Planner has been going right down the tubes lately. First, in June, there was that "bug" where you needed an active AdWords campaign to view any information. Then keywords were bundled together for search volume, making it less accurate. Now, as a Threadwatch contributor explains,
"Google's Keyword Planner…is now restricting the amount of data available to non-advertiser or low budget accounts."
Basically, average monthly searches for keywords are given ranges. An example from The SEM Post shows a range of "1k – 10k" which is pretty wide!
Meticulous Code Pays Off For Raven Tools
Raven Tools recently rebuilt their whole site by hand coding it. "
Granted," Kim writes on Cre8asiteforums, "99% of us can't afford to build sites this way, which is why CMS is so popular and now, the rise of plug and play site building plug-ins for WordPress…"
Hand coding is really rare these days!
The users of Cre8asiteforums took a look at the results and are sharing their opinions in this thread! Give it a read for some advice about clean coding, setting goals for your website, and more!
So, you're a website designer. Every time you design a website, you ask for a link back to your own website in their footer. There's a lot to consider when you do so – should it be site wide? What should the anchor text be? Are footer links healthy? Chedders on SEO Chat writes to
"Avoid site wide links at all costs. This technique has long gone I am afraid. At best Google will ignore them, worse case they could actually harm you."
Remember – just because it sounds like a good idea, doesn't mean it is… and if it sounds too good to be true, it might be!