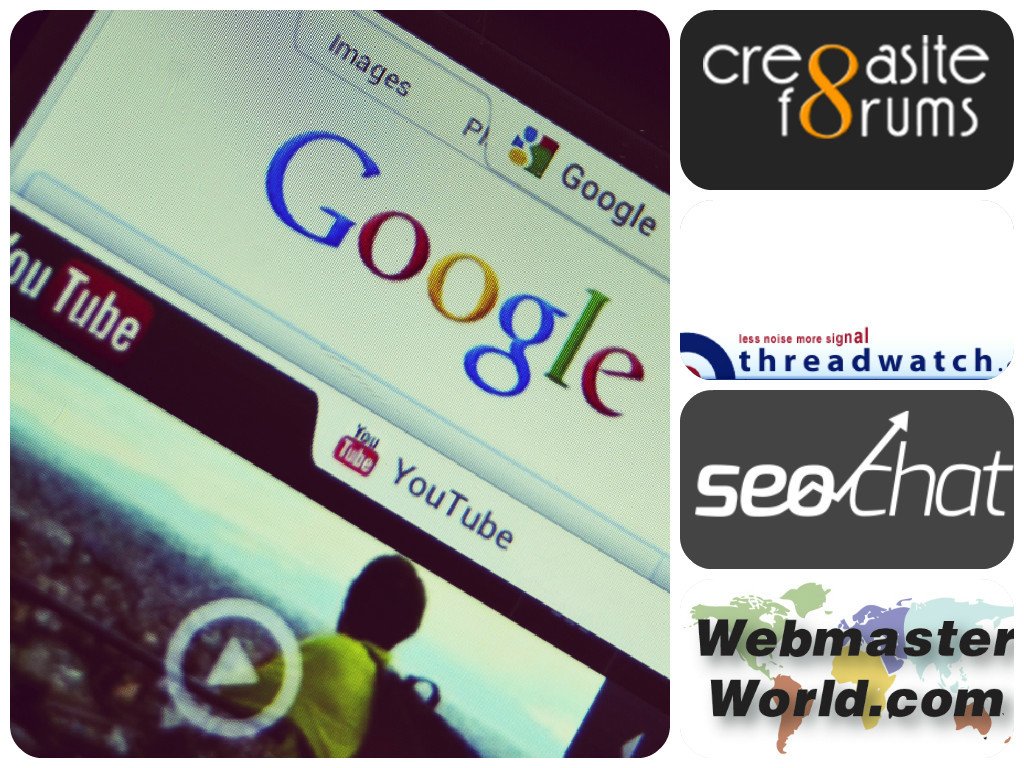 This week, Google is doing all kinds of tinkering with how it displays SERPs. Emojis and Mobilegeddon may have been just the tip of the iceberg. Lucky for you, our communities are overflowing with information and commentary about all the new changes! Let's dive in:
Study Shows 27% of Queries Are Questions – Google Capitalizes Immediately
"A question is the most powerful force in the world," begins Google's new TV commercial, "Questions." Coincidentally, a study by Blue Nile Research has revealed that over a quarter of search engine queries are questions. Is Google capitalizing on what it also perceives to be a trend? Too early to tell? Read all about it over at Threadwatch!
Mobilegeddon is Over but Google and Microsoft Are Not Done
According to Google, the Mobilegeddon carpet has fully rolled out. Were you unaffected by what many believed would be a catastrophic upending of the industry? Well, lucky you…for now at least. Google is launching voice connectivity for third party apps, Microsoft is inventing more functions for its mobile Cortana personality, and both companies are doubling down on their commitments to mobile-friendliness. It may only be a matter of time before the next big update. How are you preparing? Or has your trust been burned by Mobilegeddon?
Using a Subdomain as a Separate Blog Site
A user on SEO Chat is anticipating a big drop in the rankings of their main site, but would like to preserve the good rankings of their blog. To do this, they wonder if it would be possible to set their blog up as a subdomain in the hopes that Google will treat it as a separate site for ranking. Subdomains occupy a sort of middle-ground between totally distinct site and appendage of a main site these days. What do you think? Is there any other way that this user could find shelter for their blog?
Google Experimenting With Page Load
If you won't optimize your pages for mobile devices…maybe Google will just do it for you. In Indonesia, some users will start seeing "light" versions of heavy pages when they visit from a slow mobile connection. You can opt out of the feature, but it's expected that doing so will negatively impact your SERPs. Is this a bridge too far? Does Google have any right to abridge the content of your website for their own ends? At the very least, users on Cre8asiteforums are speculating that this could be a breach of copyright. Take a look and join in the discussion!
Google Changed How They Handle Search Queries on 4/21/15
Sometimes there are two different ways to search for a product. Often it involves a common misspelling. A user on WebmasterWorld has noticed that Google is beginning to merge correctly spelled and misspelled phrases into one set of SERPs, at least when it comes to their specific product. As one user writes, "I believe that Google consolidates search terms in order to deliver results that little bit faster…the results are not as good as they could be, but good enough." Does that also mean, as the user continues, that people who build sites to answer specific queries could be wasting their time?
Tracking the Effects of Mobilegeddon Through May
While there was a lot of panic and speculation about Mobilegeddon, the users of WebmasterWorld are more concerned with what the actual impact was. This is the thread to read if you want to stay up to date with what changes have been made now that the update has supposedly finished. One user reports that mobile traffic increased from 15% to 50% for one of their clients. Others are still saying that they've noticed little or no change. But as Gary Illyes says, although the algorithm is finished, "not all pages were reindexed yet so they don't have the new scores. Yet." What do you expect to see in the coming weeks?
For PR people, getting a story in the New York Times or the Guardian is a big boon. But that's "yesterday's media," so to speak. Who are the New York Times's and Guardians of social media? And what's the value of getting your story out through them? The users of WebmasterWorld ponder how to figure out who's valuable, what the value is, or if the whole concept even holds water at all in this exciting thread.