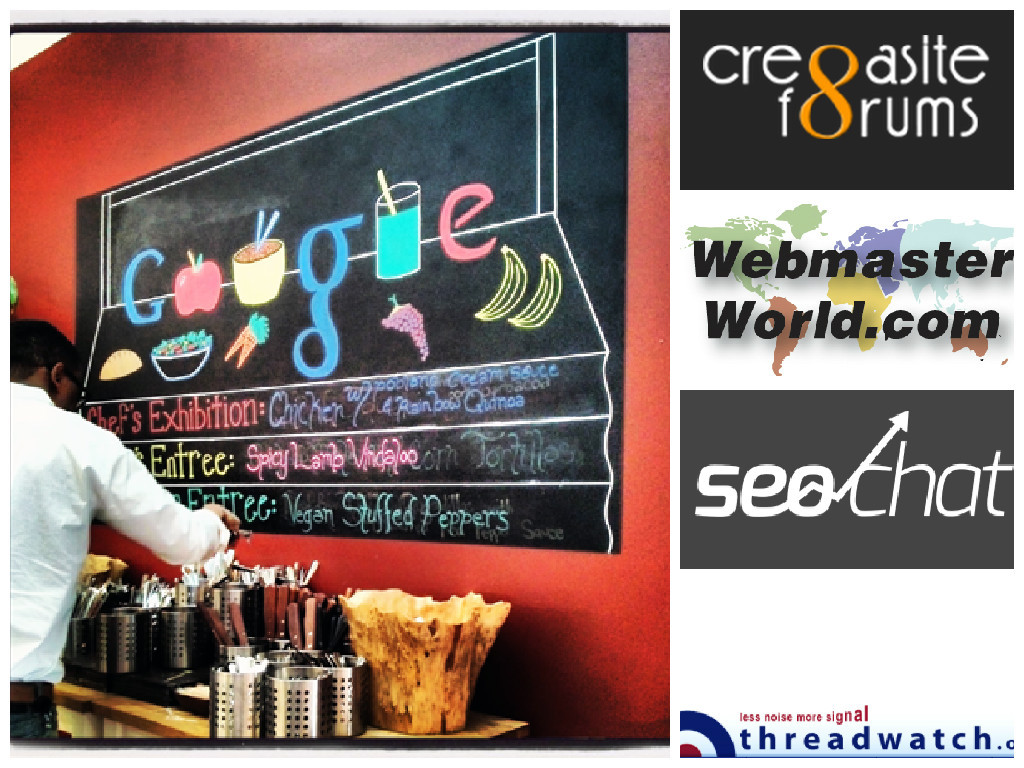 Lots of announcements from Google have put a real buzz into our communities this week! From news of TLDs being treated the same, to the Autocomplete API being restricted, to Google Plus's final downfall (again), there's plenty to talk about.
We've also got some interesting discussions about the power of SSL certificates, concerns about infinite scrolling pages, and more. Let's get to business!
Google Autocomplete API To Become Restricted
Effectively, this means that as of August 10, 2015, that means that Autocomplete API will be shut down unless you're using the CSE from that time. Webmasterworld user tangor speculates,
"Is this a quality control issue, or a control of information issue? In any event, both are the result."
There is precedence for Google taking valuable information that was once free and hiding it behind their walls – perhaps this is another example of that. Many tools that use this API are expected to be left high and dry – what are your thoughts? Do you have any replacements lined up?
Google Claims All Top Level Domains (TLDs) Weighted Equally
Do you agree? Google Claims All Top Level Domains (TLDs) Weighted Equally
Click To Tweet
For a long time, webmasters have wondered – how do gTLDs affect search? Are some TLDs favored? Google's answer this week – a resounding "No!" The word from on high is that all top level domains are weighted the same and keywords in domains don't carry any weight at all.
Domain extensions don't matter. Still, despite this pronouncement, there's a lot of interesting speculation on Webmasterworld. User MrSavage says,
"Yes, and these words could be meaningless with an update tomorrow. As an aside, EMDs actually seem to cause negative effects rather than be treated equally."
Users Frantic Fish and james007 add that Google must be lying. Many give examples of times when they migrated from a .com to a gTLD and experienced drastic losses in traffic. In the discussion that follows, there are many alternate theories presented as to why such a situation would result in traffic loss. Is Google lying, or telling the truth?
Good Riddance, Google Plus – Also, Google Doesn't Like App Interstititals
A Threadwatch poster reports on the story that Google is making its Google Plus service optional – decoupling it from many of the services that made it necessary. You no longer need a Google Plus for Gmail or Youtube, for example. Adam W writes,
"This means less support for the Google+ app too.They have even gone so far as to remove the Google+ app interstitial when users access Google+ from a mobile browser."
And on the subject of interstitials, Google recommends not using them at all – instead they recommend "smart app banners." Is this the final nail in the coffin for poor Google+?
Where Should You Put Your Ear to the Ground to Monitor Panda 4.2?
Where Should You Put Your Ear to the Ground to Monitor Panda 4.2?
Click To Tweet
Shhh…hear those footsteps in the distance? Panda approaches! What threads or articles are you following to get your Panda 4.2 updates? If you find a good one, consider sharing it with the users of Threadwatch!
False Positives from Googlebot About Blocked CSS and JS Files?
Lots of SEOs are getting a new email from your friendly neighborhood Googlebot, stating that "Googlebot cannot access CSS and JS files on [your website]…" and "blocking Javascript and/or CSS can result in suboptimal rankings."
As a member of the admin team on SEO Chat, I can say that we've had at least two threads in which users report having received this new warning from Google. Many people believe that the warnings are nothing to worry about – red herrings, blips in the system. But if you're wondering how to fix them anyway, drop by SEO Chat or Threadwatch!
Pros and Cons For Long Web Pages: UX, SEO, and Mobile?
On Cre8asiteforums, users are debating the pros and cons of "infinitely scrolling" pages. You might expect this format to get universal hatred, but some users find that it can be useful and valuable for specific types of audiences – which is certainly a fresh perspective! User EGOL writes,
"I think that following 'Article A' with 'Related Article B' that has a strong headline and wonderful image at the top will stimulate further reading. The cost of eye candy might pay for itself with additional pageviews and ad impressions."
Another user, WebOutGateway, says that while parallax websites, as they're sometimes called, go 50/50 for praise vs hate among viewers…
"for the SEO guys, this type of design is just a no no. I don't think I've ever talked to anyone in that industry that recommended parallax designs…"
They speculate that this is because link building is more difficult. What do you think?
Options For Local SEO Without Showing Home Address
Some businesses are home based and, as Kim Krause Berg writes,
"target their local community but do not want to provide their home address on their social sites and search engines for security reasons…"
P.O. Boxes aren't allowed by Google, so what can you do? Members of Cre8asiteforums have several suggestions – you can use a friend's business address, for example. But user earlpearl also has a brilliant solution, and explains how you can use Google My Business to get listed on Google Maps and as part of the Pack without your specific address – instead, you'll target cities and local areas.
This thread is a MUST read and truly a one-of-a-kind resource!
What Are the Best Social Share Plugins?
What Are the Best Social Share Plugins?
Click To Tweet
Plugins for social icons and sharing buttons number in the dozens, maybe hundreds. How can you know which ones will suit your specific needs? The users of Cre8asiteforums have a great discussion going on about which ones work and which don't. Take a look!
Is an SSL Certificate a Ranking Factor?
Is SSL Certificate a Ranking Factor?
Click To Tweet
Many people say that having an SSL certificate will improve your ranking in Google SERPs – perhaps as a reward for increasing the security of your pages. But there's more to an SSL than just the potential ranking benefits. User Fathom writes,
"In general NO! It is a performance factor for making visitors more comfortable with their personal information but a ranking signal that affords all top positions to https sites isn't what Google means…"
User ThomasHarvey speculates that the small benefits are being used as a way to spread the use of SSL certificates to make the web safer. They might not be a magic bullet, but read this thread for reasons beyond ranking signals to add an SSL.