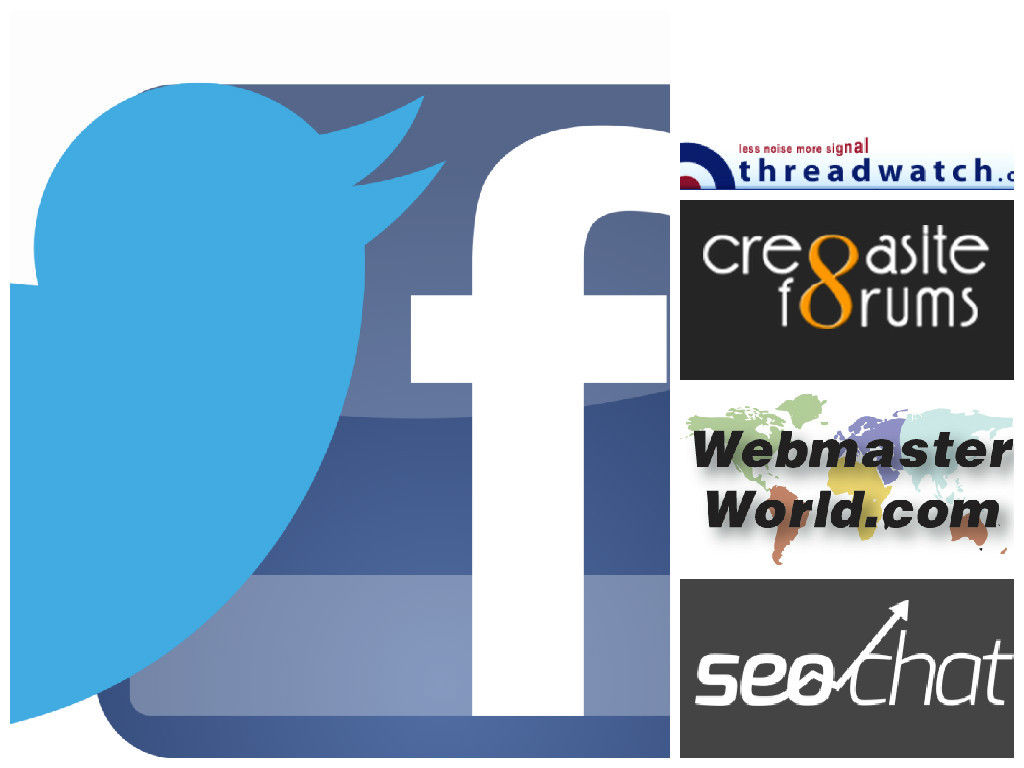 Twitter and Facebook are adding a variety of new features and services, as well as tweaking the way that old services are offered. And that should come as little surprise, since those services are always in high demand.
While some members of the communities are discussing the impact that these changes might bring, others are discussing an interesting new article from the New Republic about how social media signals are becoming sought-after commodities. Besides that, there are discussions about industry trends, Google's mobile friendly SERPs, and more – all at your fingertips!
Google to Deprecate Escaped Fragments for AJAX Sites?
If you're worried that AJAX is next on Google's hit-list after Flash, then this will interest you. According to Google's Gary Illyes, it's just the escaped fragments method of indexing AJAX sites that will be slowly phased out. What implications will this have for AJAX or JS heavy websites? Share your thoughts on Threadwatch, and keep an ear to the ground for future updates from Google!
Social Media Accounts As Public Commodities
You've probably seen the accounts on Twitter or Facebook. They have thousands of friends and followers, but mostly worthless content. And they really, really, really want to sell you a connection to their bot buddies. But the "click farms" that grow these accounts and leverage them for money and power aren't so much sweatshops as they are stereotypical tech start-ups in their culture and scope. "Researchers estimate taht the market for fake Twitter followers was worth between $40 million and $360 million in 2013…" says the article. Curious? Join the users of Cre8asite to plumb the depths of this wild story!
It's Not Who You Know. It's Who You Use
Long time members of the SEO/M industry reflect on how things have changed – and about how they seem worse today than they ever were before. It can be a cut-throat, selfish, unforgiving world to live in, but is that just how SEO/M is, or is it like that everywhere? "If you happen to find someone who is willing to boost your expertise, share your growth…that person is invaluable," one user says. "They tend to be rare. In every industry." How do you feel the industry has changed since you first stepped into it? Or, if you're new, what are your perceptions of where it's going? Is it possible for us to help each other succeed, or is selfishness just the name of the game?
Twitter Introduces The Best of Tweets With "Highlights"
You can't be on Twitter all the time, can you? You're bound to miss something eventually. Twitter's new "Highlights" summary promises to produce quick snapshots of what's happening in every user's networks. It will reach from people you follow, to people they follow, to topics that Twitter believes you would be interested in, or are trending. But how does Twitter decide what a "highlight" is, or what the best tweets are? Is this a step in the right direction – or a blast from the past, straight out of the '90s?
Facebook Tweaks News Feed to Show More Status Updates From Friends
Which, you guessed it, probably means that posts from pages will become even less visible. It could also have the effect of making status sharing more valuable than sharing in comment strings. Join the users of WebmasterWorld as they speculate on the impact of this new development.
Twitter Re-Enables Direct Messaging Option From Non-Followers
When this feature was first announced, it was greeted with horror – harassment is already a big negative stain on the social media platform's profile, and it was believed that this feature would only further enable it. But fear not – you can turn the ability to receive DMs from non-followers on or off at your discretion. This was already tested in 2013 – does anyone remember how that was received?
How Long For Responsive Site Update to Google SERPs Showing Mobile Friendly?
How do you know if your site is "mobile friendly" or not? Well, usually, Google will let you know by labeling your site as such in SERPs. The process can take up to 48 hours in some cases, our users report. But for sites that aren't crawled as frequently, it could take longer. How about you? Has your work been noticed, and is your site labeled mobile friendly? Let us know in this thread!