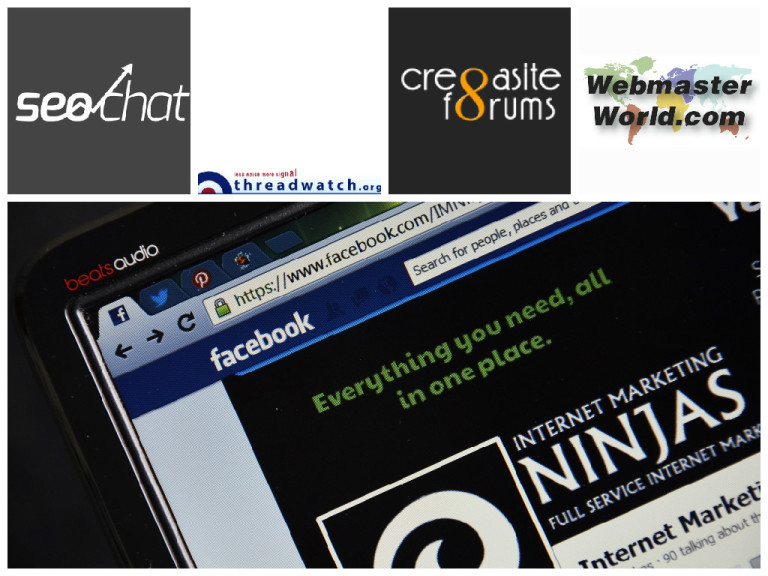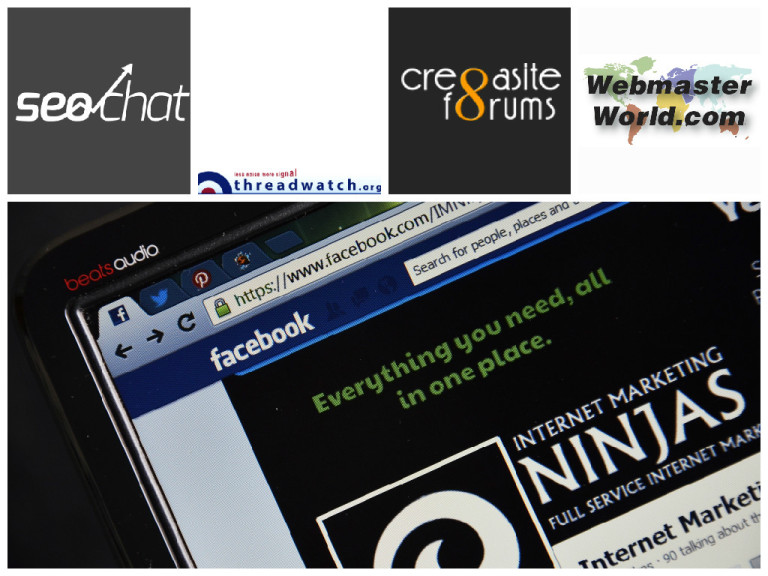 It's that time again! Pinterest, Twitter, and YouTube are the topics du jour.
They don't get a lot of coverage in our communities, usually, so this is quite a treat! On SEO Chat, one of our senior members, Prof.stan, has started a thread all about marketing strategy on YouTube.
There's a new thread about 404 errors (spoilers: Google usually doesn't care about them). On WebmasterWorld, members are discussing Twitter's recent policy changes and SEO techniques for forums.
And we'll end it all on Threadwatch – did you know Pinterest wants to start their own PPC program?
YouTube Strategy Chat on SEO Chat!
Why market with YouTube? Should you create your own videos or just use ads? How do you make yourself more visible? These topics, and more, are up for discussion on SEO Chat! Prof.stan writes,
"We need to include the main keywords in the title. The title should tell viewers exactly what they expect to see in the video,"
and recommends writing the description with keywords in mind as well.
As for spreading your YouTube video, Prof.stan recommends newsletters, your company blog, social media, and a few others. Pierre Benneton adds that if you're going to do keyword research, you should do it on YouTube itself:
"…traffic mainly comes from users already on YouTube not only from the SERPs."
What tips would you give for an aspiring YouTuber?
Your 404s – Google Doesn't Care Like You Think They Do
Sometimes I feel like newbie SEOs are just working from a checklist. I'd love to know where they find it – they all seem to use the same one! On that checklist, I bet there's an item: "Fix your 404s." We get so many questions from newbies who sound terrified of their 404s – there's really no need to worry that much.
I gave this thread a start, but it's a post from one of SEO Chat's moderators, Chedders, that you really want to read. If you're looking for the source of a 404, he writes,
"It can only come from 3 places…External links…Internal links…[or your] sitemap."
He continues,
"Using a tool such as Screaming Frog will quickly find the 404 errors and also at the bottom you can look at the inlinks which are where all your links are located to that page…"
In general, you should try and reduce as many 404s from the three sources Chedders lists as you can. But Google says they understand that no one is perfect – the first tip they give for fixing 404s is "decide if it's worth fixing."
There's more to this thread, too – did you know that some wayward SEOs have been trying to use 404 pages to manipulate SERPs? That's pretty uh…well, dumb sounding right?
At least it prompted Google to say, definitively, that they don't crawl to see what's on your 404 pages or where any links on custom 404 pages go.
Twitter Takes Further Steps to Help Stop Abuse and Improve Safety
Besides the bot problem, Twitter has took a lot of flack in 2016 for all the bullying that happens there. It's been accused of acting as a platform for harassment.
These latest solutions focus on making abusive comments less visible – but at your discretion. So the messages will still be there, but those on the receiving end will have more tools to shield themselves from it. WebmasterWorld's admin, engine, writes that Twitter
"…has new tools to help identify and stop abusive accounts being reopened after suspension. it's working on improving 'safe search' to remove tweets with potentially sensitive content, and especially from muted and blocked sources. The content will still be there, but you won't see it if you choose."
SEO Techniques for Online Forums
Sadly, forums aren't what they used to be. There are still a few great bastions of the old online communities (WebmasterWorld and SEO Chat among them!) but a lot of the greats have faded.
For folks who want to start their own forum today, what tips would you give them for ensuring a long and prosperous life? Share not just marketing, but also technical advice in this WebmasterWorld thread!
Pinterest has its own internal search functions – now they want their own in-platform PPC as well! They claim to have a volume of 2 billion searches per month, but many folks on WebmasterWorld and Threadwatch say that their search functions actually aren't that good. In a comment on Threadwatch, eurotunnelfreight writes,
"I'm skeptical of PPC in general. Facebook ads are awful. Pinterest have been eclipsed by Instagram so its no wonder they [are] trying to raise cash by further monetizing… Don't waste your money unless of course you can prove that you have clientele on Pinterest."
WebmasterWorld member blend27 brings up another interesting point:
"They want to make MONEY on usage of my images now?"
What do you think – a bold strategy or is Pinterest biting off more than it can chew?