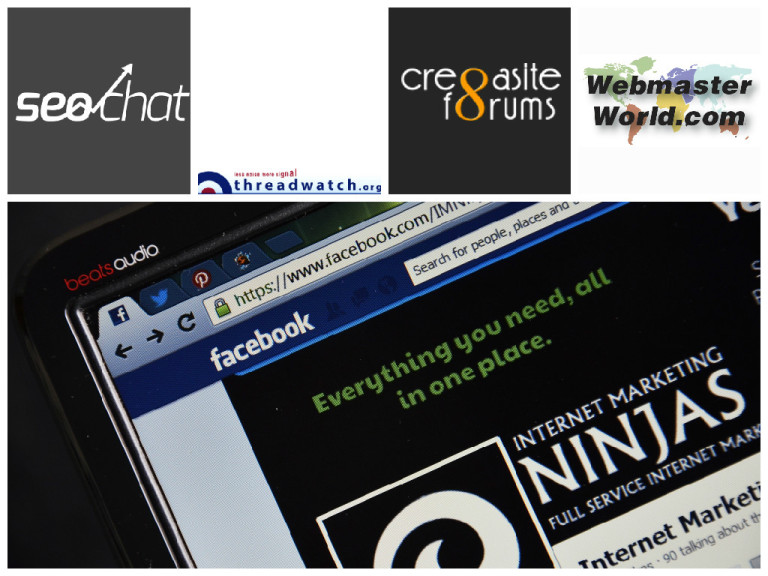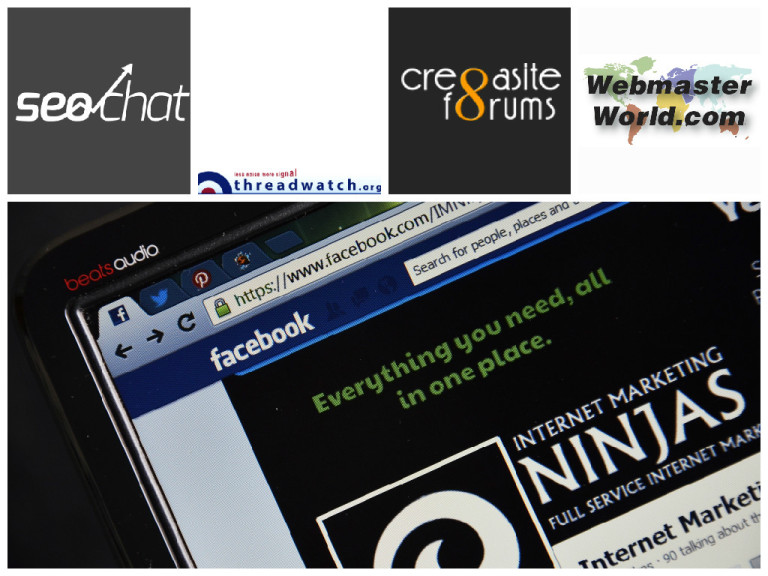 Welcome back to another weekly update from our communities!
This week we've got some fun stories from WebmasterWorld, SEO Chat, Threadwatch, and Cre8asiteforums.
On WebmasterWorld, users are talking about Facebook's new algorithm update, buyable Pins from Pinterest, RankBrain, and more.
On Threadwatch, we've got another story about the mysteries of RankBrain as well as a story about the recent drama with Google Keyword Planner.
Finally we'll pass through SEO Chat for some Panda talk and Cre8asiteforums for a detailed post about Google My Business.
Let's get started!
Facebook Changes its Algorithm to Put Friends' Posts Above Publishers
Businesses and brands have been struggling on Facebook. It's just not easy to reach people anymore. And this recent update will probably make it even harder – but on the plus side, it might make the site more friendly, social, and user-oriented.
On WebmasterWorld, user bill reflects that
"Facebook jumped the shark when it ceased to be a purely social network by adding business pages IMHO. They may have taken it a bit too far in that direction."
It sounds like the update will place more emphasis on what your friends are liking and sharing – so brands will have to focus on getting people to like them a little more to get exposure. Never a bad thing, eh?
Pinterest Rolls Out Buyable Pins to the Web
Here they are! Pinterest announced them last year, and they're finally going live. They've met with a positive reception on WebmasterWorld so far. User ecommerceprofit writes that
"Google's competitors…need to just keep trying…eventually one of them will come up with something that is as good as AdWords."
Admin bakedjake wishes that buyable Pins were available in more situations –
"It's very hard to get into – they only support a few carts. Pinterest traffic is some of the best – I hope this takes off too."
What do you think?
A Whirlwind of Drama as Google Blocks (and then unblocks) Keyword Planner Access
For a while now, users have required an AdWords account to get access to the super-useful Keyword Planner tool from Google. But this week, users who tried to access the tool started seeing an error message that declared,
"To use Keyword Planner, you need to have at least one active campaign."
That meant that you'd have to buy into AdWords in order to get access to the tool. Counter-intuitively, as a Threadwatch user writes,
"…this would…mean that you need to run an UNPLANNED campaign in order to get access to tools that will help you plan a campaign!"
Thankfully, Google now says that this was just a bug and they're working to fix it. But for a few hours, when people thought it was real and planned, there was plenty of drama! It got pretty hairy – catch up with the story on Threadwatch.
Google RankBrain "Involved in Every Query"
RankBrain is a mystery to most of us. One thing is for sure now, though – it's involved in more queries than we previously thought. Google's Jeff Dean recently said that RankBrain is involved in almost every query. It's also been said that RankBrain can't be optimized for – so does that mean it's the nail in SEO's coffin?
Most users seem to think that it isn't. User mrengine speculates that RankBrain could be the culprit behind traffic that is confusing or difficult to trace and convert,
"I recall seeing that RankBrain does get taken offline periodically for learning. Maybe when RankBrain is offline is the reason why some of us see converting traffic restored temporarily for a day or so?"
What does it mean for RankBrain to be so involved with search? You can get more details and another story, this one involving statements from Gary Illyes, on Threadwatch.
Earlpearl of Cre8asiteforums Provides Updates About Google My Business
Cre8asiteforums – user earlpearl in particular – is a great source of information about local SEO and business adventures. This update is, unfortunately, rather bleak. But that doesn't mean it isn't worth reading or learning from! Quite the opposite.
It's about Google's move from a 3-pack local ad highlight to a "2-pack plus one paid ad" set-up.
The businesses that were highlighted in the 3 pack "…do get a pretty big percentage of clicks." And in the past, those clicks and visibility were organic and free. But Earlpearl writes that according to a recent forecast,
"local advertising in the US is forecast to be somewhere in the $140 – $160 billion range this year and into the next couple of years. Google wants virtually all of it…" hence the extra ad.
User glyn writes that
"This is the way it's going to go. Google wants a piece of your a** and they will take it. Consider that they have forced hotels to adopt PPC or meta-search via replacement of Google Hotel Finder…so next up is Local."
On SEO Chat, one of our moderators has been working with an old directory website. As he writes it,
"A while ago, 2014 they believe, they got hit by Panda and has ever since seen traffic and SERPs drop steadily."
Chedders has done good work to speed the recovery process along and to improve the site in general – but what kind of timeline should he (or anyone else!) expect for a Panda recovery?
Once all the work to recover has been done, how long does it take for Google to notice? Join this thread for some great tips from our senior membership, and feel free to suggest your own!
Enough of the "SEO is Dead" Questions – Let's Talk About Something More Interesting!
Optimism and enthusiasm are often lacking in modern SEO discussions. So that's why I really love this thread! WebmasterWorld admin bakedjake writes that
"There are unbelievable tools that let you build projects in a day and for $5 using one of the cloud platforms that used to cost tens of thousands of dollars just to experiment with… SEO has become a lot more pure. And a lot more fun!"
Give this thread a read for a great discussion about upcoming tools, new ways to use existing platforms and tools, and more!