You need to be at SMX West this year.
Listen, I have one of the most awesome jobs on the planet.   My day-to-day job activities actually include blogging about whatever's on my mind, strategizing with the brains of We Build Pages and then traveling to conferences once my brain needs a bit of a vacation and I want to see my friends. It doesn't suck to be me.
And last year the search conference that rocked my world the hardest and gave me the most value was absolutely SMX West. And it's about to come around again.  I'm going to be there and I know some of the other ninjas will be too.
Are you?
The answer is that you need to be.  And you need to register now because rates increase Friday at midnight. We're in a recession; why pay more?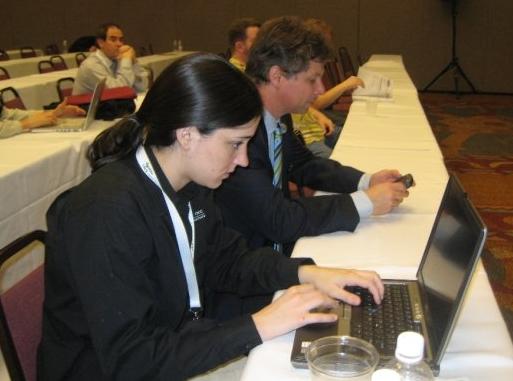 I don't usually pimp shows. It's not really my place and the whole idea of it actually makes me feel a little slimey. But SMX West holds a very special place in my heart after last year's debut performance. The networking opportunities at West 2008 were amazing and introduced me to some of the people that this year I call my very best friends.  But all the high level of networking isn't even the best reason to attend this one.
So why should you attend SMX West?
Like I said, I don't promote shows that often, but this is one that I definitely recommend attending. And I know I said it already, but have you seen the Developer Day sessions? They were my absolute favorite at SMX Advanced last year and they look even juicer this time around.
We're going to be at SMX West and we'd love to see you there.   The rates go up tomorrow at midnight, so make sure you book your place now.  You can thank me later.