Google tends to be the 800lbs gorilla in the room during most SEO discussions. However, they aren't the only search engine on the web. In fact there are literally hundreds of alternatives to Google. Some of these focus on a small niche while others try to search the entire universe! Optimizing for these may not be worth your while, but understanding how different engines rank their results will give you a better appreciation of information retrieval from a broader sense.
---


Our friends over at MajesticSEO have taken their massive database of link data and compiled it into a search engine! The results show a lot of really helpful metrics for SEOs. Because this engine is largely (if not completely) powered through backlinks, it reminds me a lot of Google when it first launched. In fact Majestic's AC rank and Flow metrics are very similar to PageRank.
---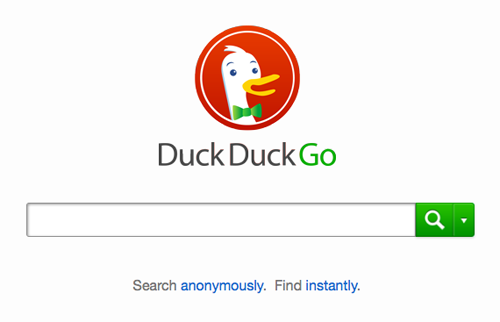 DuckDuckGo is probably one of my favorite search engines. For starters it was founded by one guy in his own home! As a former entrepreneur I love that! I also love the fact that it has some of the best privacy policies in the search industry. I will admit that they need to work a bit of some of their kew word relevancy algorithms, but for the vast majority of users, its a great engine that delivers exactly what you need.
---


Blekko takes a traditional search engine and almost combines it with a command line interface. For example, lets say you want to search for "Dennis Rodman", but you don't want to read about the mess hes making in international politics, then on Blekko you can use the query "Dennis Rodman /nba". These slash commands refine the query to a spesific topic. When Blekko first launched, they allowed you to create your own "slash commands". I am not sure if Blekko still lets you create your own slash commands, but if so it still presents itself as a unique, and powerful tool for search.
---


Ask.com is an old favorite of many SEOs that like to remember when the search landscape was more competitive. Despite it's age, Ask.com is still alive and very active. They have coupled their engine with a robust question and answer system with lots of content. Which means that if you are on Ask.com to actually "ask" a question, you are likely only a few clicks away from an answer.
---


WolframAlpha is built on top of a calculation engine, which is basically like a fancy calculator. With Wolfram you can search through massive collections of data. Because of this you aren't going to get back a list of web sites as the results, but instead Wolfram attempts to supply you with the information you are looking for. This is great for general informational queries such as whats the capital of denmark? But not so great for unique information that wouldn't be found in a public database.
---
Ark, is still in private beta, but it looks like it could be a very promising social search engine. Social search engines  are a lot of fun in that they can either search for people, or content. Ark looks like it might do both. The finished product looks to work well with mobile devices, so that's a plus for a widely social audience.
---


Topsy is another social search engine, however this one relies heavily on Twitter. What I love about Topsy is when you run a query it looks like at first it is a regular list of results. Then after looking a bit deeper you realize that the resultus are being completely driven through social metrics. So therefore, some of the top results will have the most retweets ectra. This was the same methodology that Google and others wanted to incorporate starting back in 2009 until Twitter killed their access to data. Which spurred the development of Google+.
---


BoardReader searches forums and message boards. This is a great resource for any type of community research. You ca either search for content on the forums or search for forums that fit a certain topic. On the front end BoardReader is a great forum search engine, but on the back end they are running a robust data business by selling off their data.
---


Not many people know that the Creative Commons web site has a great search interface that allows users to search for content and images that are released under the creative commons license. This means, if you are in need of content that can be reused in a blog post or something else, then this search tool has you covered.
---

For a long time Google couldn't search and index PDF files. PDFGeni is a great little search engine that indexes and ranks PDF files. They also provide a preview of each file, which can make searching a lot faster. The only down fall is it looks like they might be relying to much on several free APIs which are making their interface a little "broken". But its a safe bet that if you can't find the PDF you need in Google, you likely can with PDFGeni.
---


WhosTalkin will always have a special place in my heart, because I created it! 🙂 I sold the site in 2010. But the process of building it and then promoting it was one of the most rewarding things I have ever done. When I first launched the tool I was careful not to call it a search engine, but rather a search tool. This is largely because the site does not have an index that it runs off of, but rather  it aggregates data live from social networks. When I first launched the site it was very popular with the tech press, but it quickly became hard to maintain as the various networks that I was pulling data from started to impose limits. It looks as if now the new owners haven't done much in the way of fixing this issue, but to me the site remains a testament of what can be done if you work hard and drink a lot of coffee. 😉