Are you bitten by the website user experience bug?  Do you wonder where to get trusted advice that won't conflict with SEO strategies?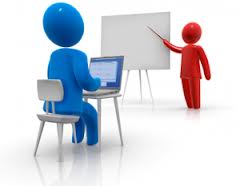 There are some great deals for online courses and affordable conferences available. In addition, many long-time leaders in linking, copywriting and conversions marketing remain dedicated and provide continued support, while adapting to the ever-changing Internet environment.
Here are a few of my top favorite people and websites for continued education or beginners seeking trusted resources in web site design and search marketing.
Nobody makes content writing for marketing easier to understand and learn than Karon Thackston at Marketing Words .  She provides a constant source of material such as Conversion Techniques for Copywriters, for your Kindle, plus cheat sheets, ebooks and more.
Links master, Debra Mastaler, well known for Link Spiel, has recharged her site to now include tools and more marketing resources.  Look to her for credible, proven advice on any topic she covers.
The Search Engine College  offers a wide variety of tutor-led certification or self-study courses in SEO, PPC, Usability and more.  The fees are extremely reasonable with many perks, bonuses and continued support.
UserFocus provides one of the few newsletters I look forward to because it is always packed with good resources.  Their site has a section of articles and publications loaded with a library of resources.
For a nice list of events, seminars and book covering web design, marketing, user experience, mobile and more, Rosenfeld Media, publishes several books that I have in my library, as well as they are constant source of up to date information on new educational opportunities.
The UXPA Boston one day conference is a one day affordable conference featuring over 30 talks, with 4 tracks, for under $250 per person.
If you have time for self-study and are on a tight budget, Udemy is your paradise.  Courses are offered on a wide range of topics by well-regarded thought leaders and experience professionals.
Search Engine Journal has grown into a vibrant news source.  Their recently updated website is a signal they are committed to continued excellence in providing well written material by credible authors on marketing and web design topics. .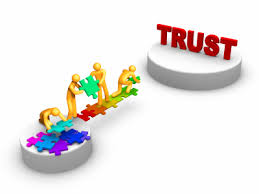 Accessible web sites are still at the bottom of the list when it comes to be site building.  Maybe it is due to the mystery surrounding the guidelines, reasons why they are helpful or fears that the extra time to create accessible sites is costly.  The best website for understanding how to create accessible websites is also an excellent source for WordPress plug-ins.  You will find Joe Dolson to be easy to understand, informative and passionate.
And finally, Internet Marketing Ninjas provides free ebooks such as Advanced SEOs' 7 Curiously Obvious Rules  and The Secret to Natural Web Site Conversions.  You can also view the talks I have given that were posted to SlideShare by reviewing the list provided under "Presentations by Kim".
Where are your trusted resources?  Who do you trust to keep you informed and up to date?  Do you have favorite affordable recommendations for events, books, and websites?  Who do you most recommend when someone asks for advice in your field?