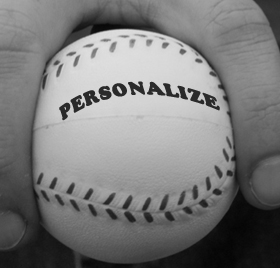 Your guest blogging email pitch is crucial. Without your email reaching the actual recipient, no deal is possible. It all starts with the successfully received email.
The first step in getting your email delivered is to avoid spam filters. While the spam algorithm is mostly tricky and hard to predict, there are some workable tips to making them easier to pass:
Keep your email short;
Keep formatting to a minimum (no bold, no or few links);
Keep your email personalized
The last point is crucial for one more reason: your email pitch must be read.
You may have heard a lot about the need to personalize your email, and this post will take you one step further: let the blogger know you do care about building a long-term relationship with him (I know it sounds like dating advice by the way).
Note: You can use the below tips for any type of link building pitches by the way, but it's more about blogging pitches.
---
1. Get Serious about Finding the Blogger's Name
The most obvious place to look: "the About" page but even there bloggers may avoid mentioning their names. Here are a few more ideas to look further:
1) See how the blogger signs his/her post. A lot of WordPress and Blogger templates include the "Author Name" at the bottom of the article or below the title:

2) Check the Twitter profile.

3) Search Google for "[Blog Name] interview": bloggers love interviewing each other (within a niche) and get very personal answering the interview questions.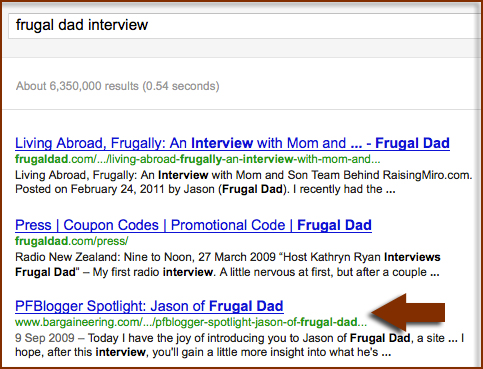 ---
2. Mention the Blog *Name* in the Subject and in The Body
If you have ever received a (semi-)automatic pitch, you know that if your blog is even mentioned, that's probably its URL (because it is easy to source and paste automatically using variables).
If you want your pitch to stand out, include the *name* of the blog instead – this is most likely to be appreciated as well:
For example, from both the title and the logo, it becomes obvious that the owners prefer to call the blog "Freelance Writing Jobs" (versus freelancewritinggigs.com or even "Freelance Writing Gigs"):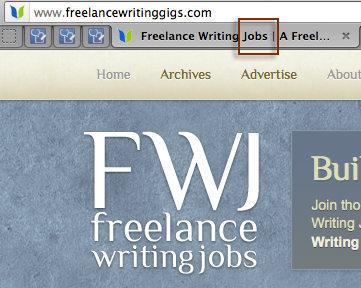 ---
3. Use the Words the Blogger Prefers: Speak His/Her Language!
Not all (even experienced) bloggers are really familiar with the term "guest post" or "guest blogging" (or even if they know the terms, they don't use those). Don't make him/her wonder: use the blogger's way to express it and reflect it in your pitch. Depending on the blogger's language, it can be:
I would like to contribute a tip;
I would like to share my parenting experience;
I would like to take part in your design idea contest;
I would like to contribute an article on…;
I'd like to contribute my best blogging tip for …;
etc

---
4. Mention at Least One Tiny Personal Detail
This always works amazingly well! If you are a regular reader, this won't be a problem. If you have just started following the blog, look for some tiny personal news shared a few days ago (or search for the details in the interviews).
Starting your email pitch with something like this will ensure you'll get a reply:
Congrats on your recent blogging anniversary;
Have a great time during your vacation;
I've read about your health issues. I hope you feel better now!
Now, don't get me wrong! It's not enough to pretend you care here. You really need to start caring!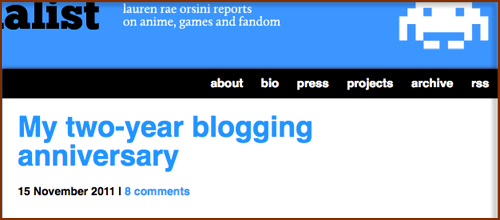 ---
5. Drop Some Familiar Names (Optional but Effective)
Getting connected through a common contact always works best. If you and the blogger are in the same niche, you are almost sure to have common (blogging) friends. You can discover them on LinkedIn (if you are both lucky enough to be well-networked there). Here's a short but actionable guide on building contacts using social media.
While LinkedIn works best for that, other social networks would do as well. For example, Facebook page will also show you the common connections, so always check the blogger's presence on Facebook.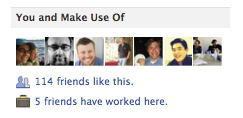 ---
Let's Sum Up
Your email pitch personalization:

Start with…
The blogger's name and the blog name
Proceed with…
The reason of your email (and why it is relevant -> use the blogger's way to put it)
Continue with…
Mentioning a tiny personal detail to show you actually read the blog and follow the blogger
Conclude with…
Mentioning your common acquaintance
Conclusion
Now, don't get desperate. It only seems hard. In reality, after a few highly personalized pitches, things will get much quicker.
On the plus side, using the steps above, you'll be amazed at how much higher the response rate is. Good luck!
cc licensed ( BY ) flickr photo shared by M Glasgow